Nicholas Tuinstra in custody in Berlin double homicide; now police need help in search for murder weapon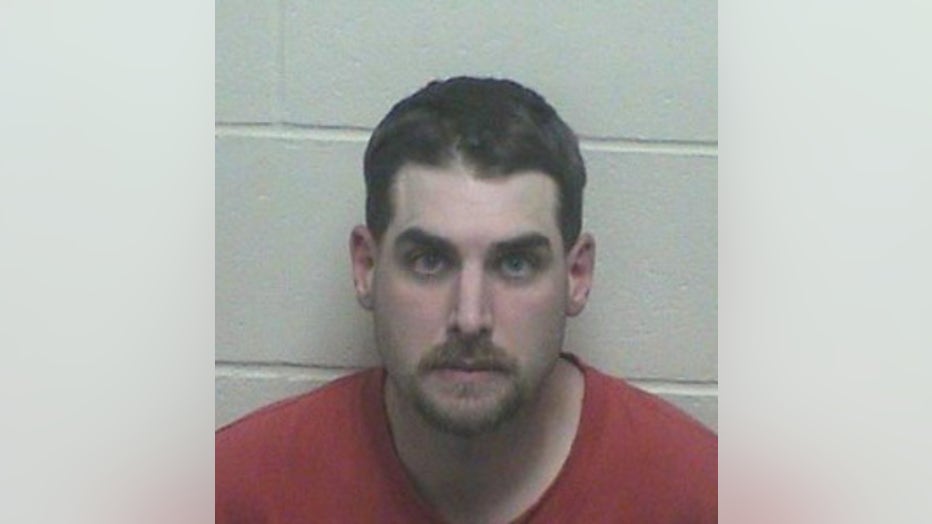 BERLIN, Wis. (WITI/AP) — Green Lake County's top prosecutor says he expects to file homicide charges against the husband of a woman found fatally shot along with another man in Berlin this past weekend.

District Attorney Andrew Christenson said at a news conference Wednesday, October 1st that those charges against 33-year-old Nicholas Tuinstra, as well as a court appearance, are expected Thursday.

Melissa Tuinstra and Justin Daniels were found shot Saturday night (September 27th) in Berlin. Police say Tuinstra and her husband had filed for divorce and that she was dating Daniels.

"This homicide is once again domestic violence related," Berlin Police Captain Kevin Block said.

Melissa Tuinstra's body was discovered in the street, and Daniels' body was found in a nearby apartment building. Now in the area, stands a memorial set up for the victims.

Nicholas Tuinstra was questioned shortly after the shootings and was released. He was arrested Tuesday night, September 30th.

Berlin Police Chief Dennis Plantz is asking for the public's help in locating a handgun believed to have been used in the slayings.

"To the community -- asking for their assistance in looking for the murder weapon that is still out there right now. It is a handgun," Berlin Police Chief Dennis Plantz said.

Police aren't saying what type of handgun -- just that it could be anywhere.

"We know that Nicholas was staying with his parents over in Marquette County. It would be reasonable to say that that corridor between Berlin and Marquette but not to rule out that he might not have gone north or south," Chief Plantz said.

Police say they continue to gather and process evidence in this case.

"Computer, cell phones, video -- everything. Nothing is being left to chance. We are grabbing up everything we can," Chief Plantz said.

The slayings prompted an Amber Alert for the Tuinstras' eight-year-old daughter. She was found unharmed with relatives in Marquette County Sunday.

"The town's talking about it. Like I said, the town's in turmoil right now. It's like I said -- it don't happen in a little down like this," Berlin resident Daniel Johannes said.

It is expected that Nicholas Tuinstra will be charged with two counts of first degree intentional homicide on Thursday. He is expected to make his initial appearance in Green Lake County Circuit Court sometime Thursday.

Police are asking anyone who may come across the weapon to not touch it, and to call police immediately.




Related stories: