New interactive map guides visitors at the Racine Zoo
RACINE -- Visitors to the Racine Zoo can get a heads-up on their next trip to the Zoo, thanks to a new interactive map produced as a result of a partnership with the Zoo and business students at the University of Wisconsin-Parkside. That map is accessible via computer or mobile device.

The map features an illustrated layout of the entire Zoo grounds with clickable points of interest. When a visitor clicks on a point of interest, such as the Vanishing Kingdom exhibit, they are led to a guide to all the species in that exhibit, including key facts, videos and conservation tips.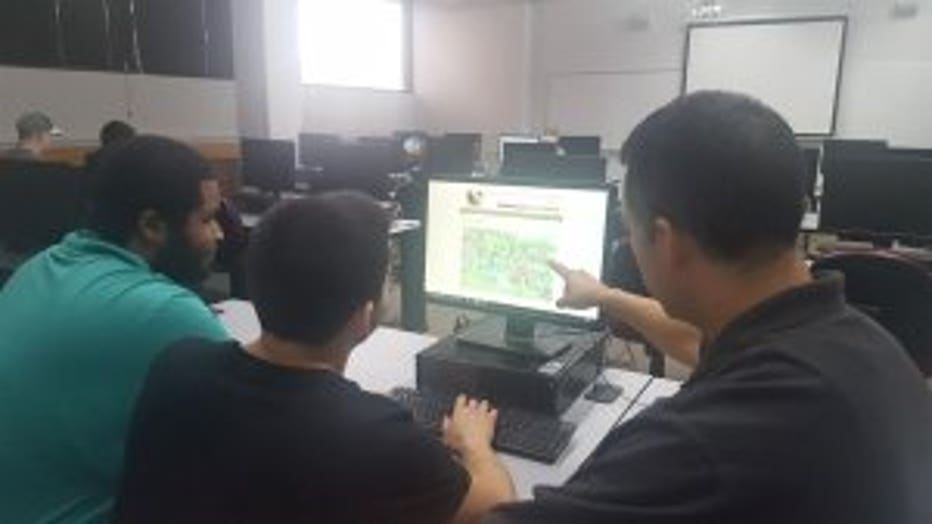 UW-Parkside students Dan Diaz, senior; Christopher Scott, senior; and Joshua Diaz, senior, worked together in their Systems Analysis Design class to create the interactive map.

All three students are majoring in Management Information Systems and expect to graduate this year.