New development coming to Deer District, reveal coming Wednesday
MILWAUKEE - The Milwaukee Bucks will announce plans on Wednesday morning, Sept. 9 for a new building development in the Deer District. FOX6 News plans to be at this announcement -- and will provide a stream. 
Milwaukee Bucks and Fiserv Forum President Peter Feigin, Milwaukee Mayor Tom Barrett, Milwaukee County Executive David Crowley, Senior Vice President of Bucks Ventures and Development Michael Belot and a representative from the partner for the development will give remarks at Wednesday's news conference.
Ahead of Wednesday's announcement, fans gathered in the Deer District to watch the Bucks -- who lost their playoff series to the Miami Heat on Tuesday -- despite chilly conditions.
"The minute you think it would happen, and it doesn't happen, it just rips it out of you," said Grant Averill of the Bucks' loss.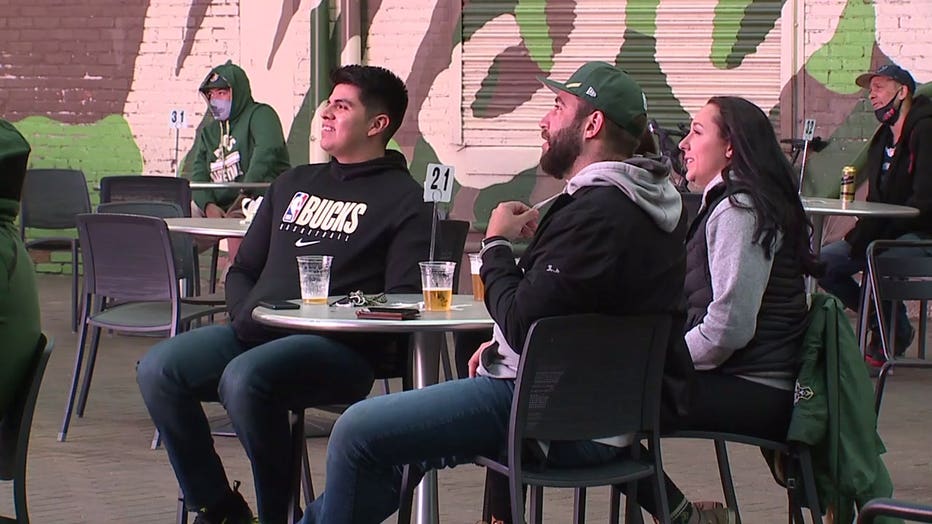 "We wanted to get the real experience. This is my third game out in the beer garden so far during the playoffs," said Bucks fan Charlie Raethke during the game. "Regardless of the weather, we're Wisconsin sports fans."
Despite the loss, it's not all over at the Deer District. 
"Couldn't be more proud to be a fan fo the Bucks during all this," said Raethke.
"Sad to see it end," said Adam Norris. "It is what it is, very, very sad, but we'll be back next year."
Without knowing what the newest addition will be, area employees and fans said they're excited to welcome a new neighbor.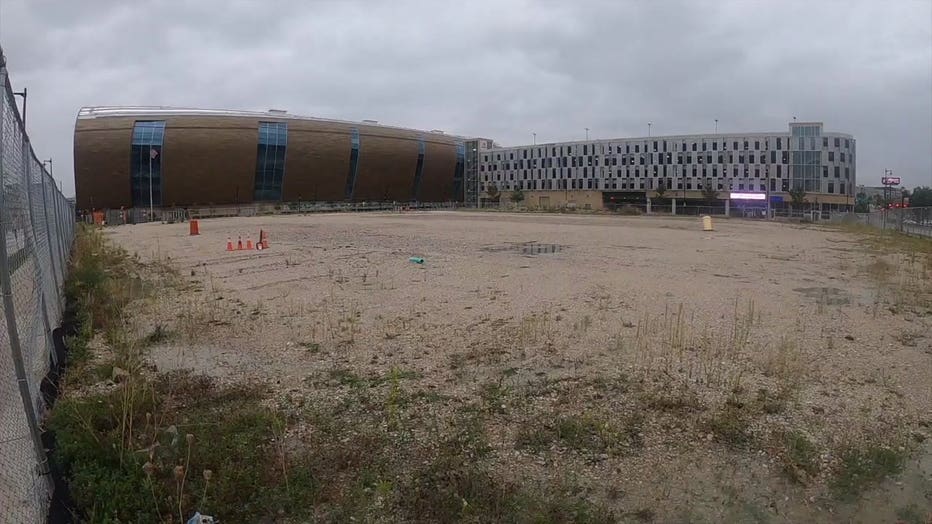 "I've been here since Good City opened this location, and we've been wondering what's going on over there," said Becky Klessig, a bartender and server at Good City Brewing.
The likely location of the development is one of the plots near 4th and Juneau. 
"If it means more jobs and opportunity for us to grow, that would be awesome," Arnie Gonzales, a sous chef at Good City Brewing, said.
"Anything else we can do to bring more people to come and enjoy this experience, not only from around the state, but from around the globe. You can't beat it," said Raethke.
In the meantime, Deer District-goers can expect Punch Bowl Social to reopen by November. It is the only establishment in the entertainment block that still has its doors closed due to COVID-19.
RELATED: Check out the new and improved FOX Sports app