'Never be forgotten:' Officers honor fallen brother, Charles Irvine Jr.


MILWAUKEE -- Hundreds filled Elmbrook Church in Brookfield to honor the life of fallen Milwaukee Police Office Charles Irvine Jr. on Saturday, June 16.

One by one, officers filed in. White-gloved hands raised as they passed by the casket of their fallen brother. The Milwaukee police officers who served with Irvine, are now serving as his family.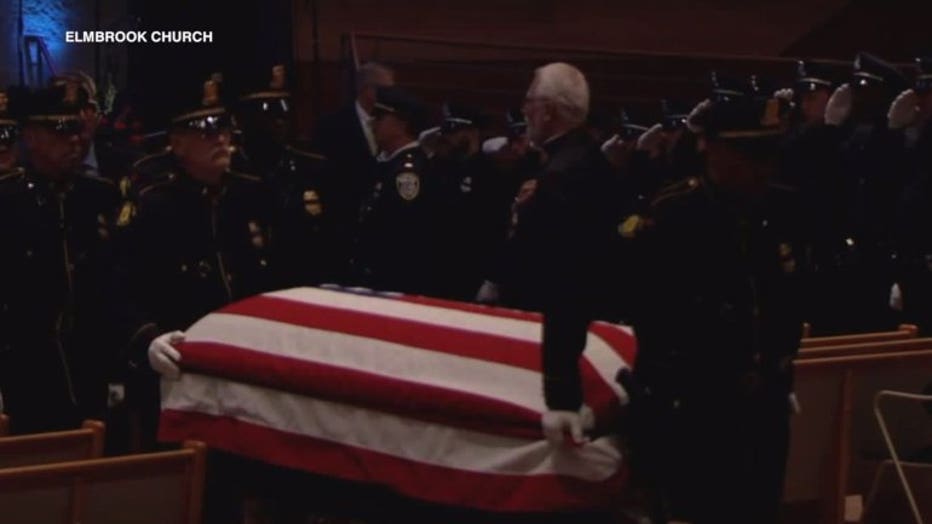 Funeral for Charles Irvine Jr.


"To Charles' mom, I'm so sorry. To his girlfriend and friends it's not right; it's not fair. No mom should have to bury her son," said Pastor Jason Webb.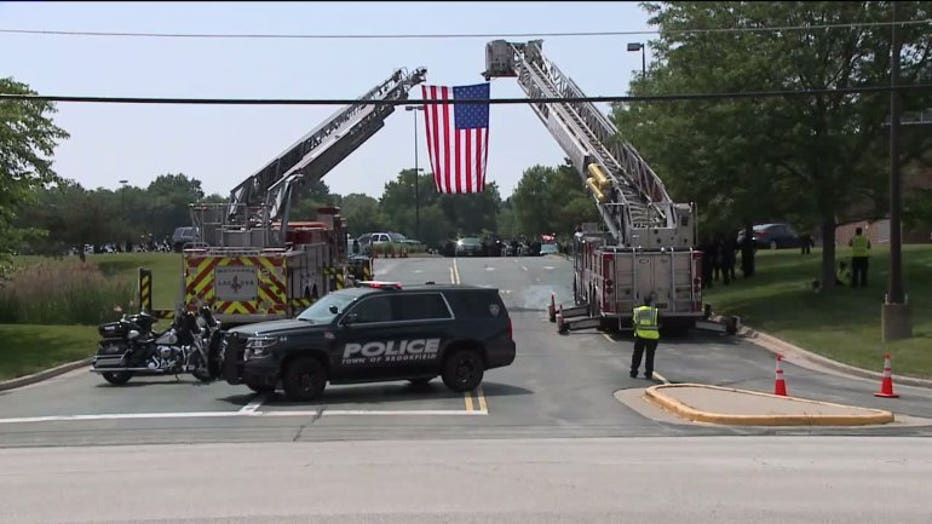 Funeral procession for Charles Irvine Jr.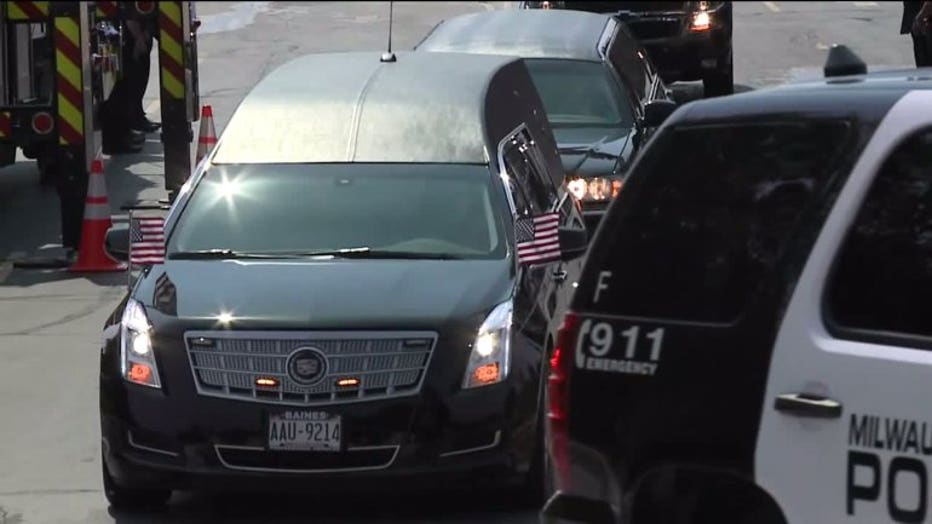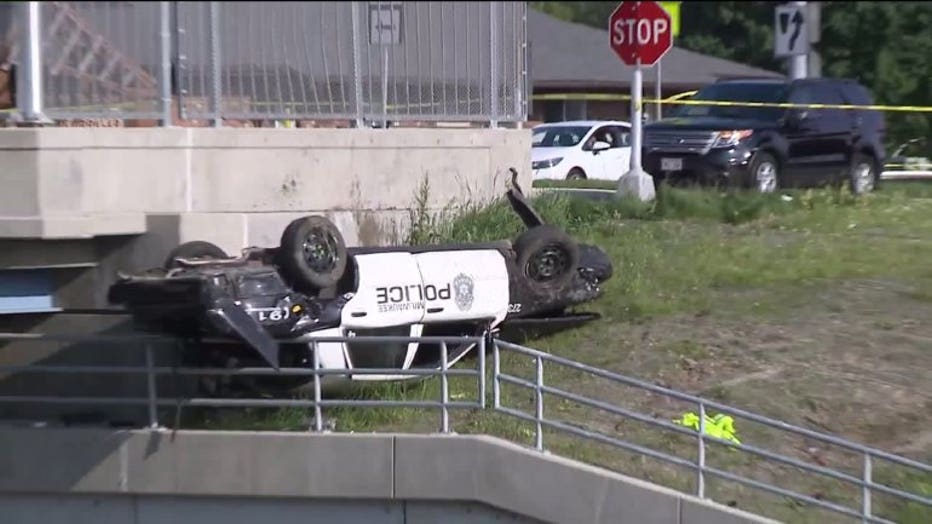 Milwaukee Police Department squad crash at 76th & Silver Spring


Officer Irvine and his partner were involved in a police pursuit on Thursday, June 7. It ended violently at 76th and Silver Spring in Milwaukee. Irvine died from injuries suffered in that wreck.

Irvine lived to serve his community proudly proclaiming he would be a police officer when he was just four years old.

"He was so proud to graduate from the academy on his birthday, February 16," said Pastor Steven Voigt.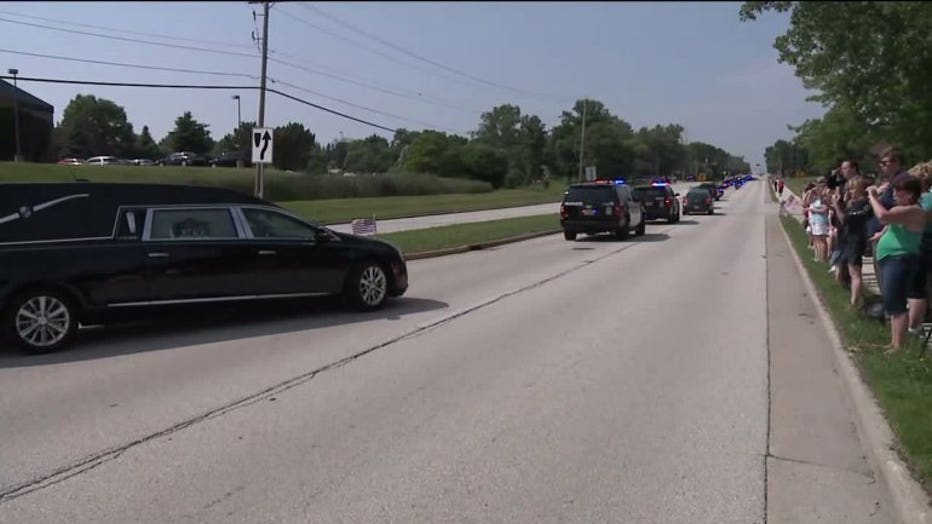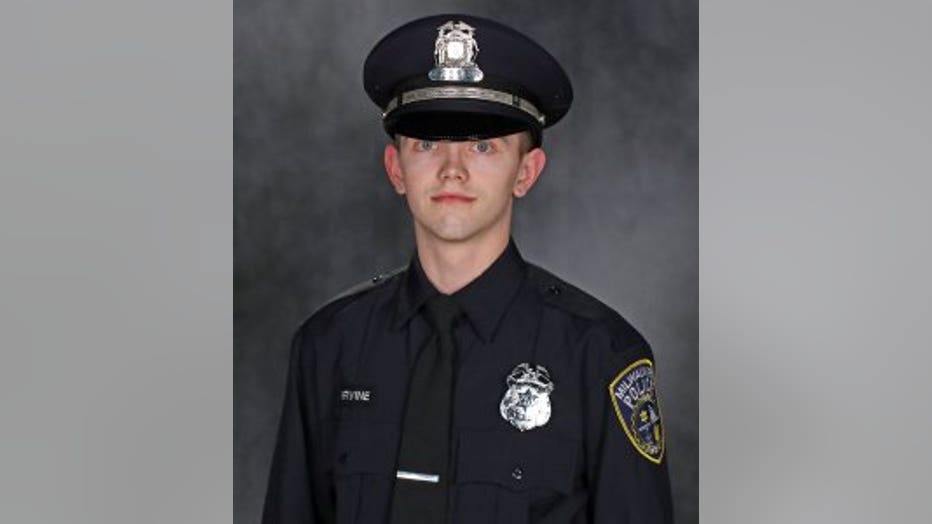 The 23-year-old, with a baby face, was always the smallest in his class. Celebrating when he finally tipped the scale at 130 lbs. Despite his size, Chuckie -- as friends called him -- was always able to lift the spirits of those around him.

"Chuckie may have been small in stature but he was huge in heart. He believed that God put us on this Earth to make a difference," Voigt said. "He made sure everyone around him was happy. We could send all day talking about how Chuckie had an impact on his family, friends and others. The city, world would be a better place if all of us showed love and compassion like Chuckie did."

That compassion carried through to his work as an officer, where Officer Irvine left a positive impression during the most difficult calls.

He befriended a young boy after arresting his older brother.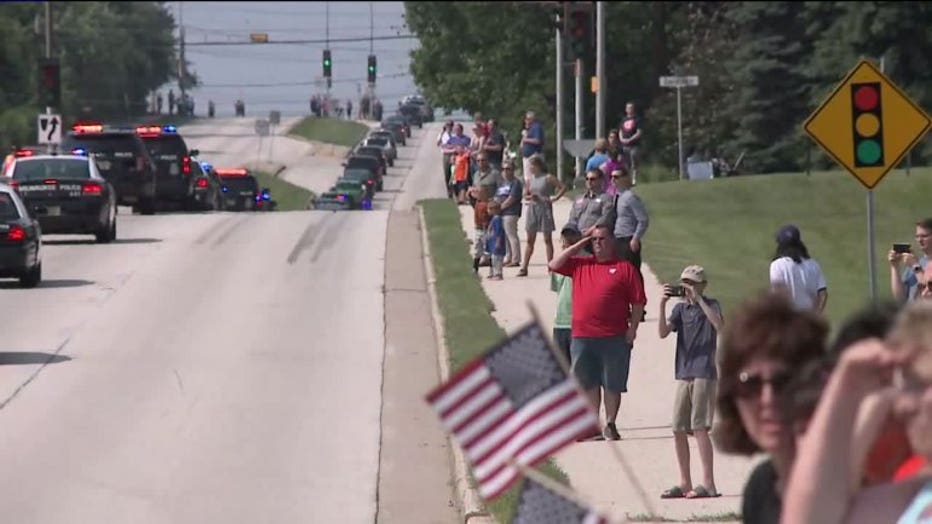 "I'm sure he means as much to Avant Turner as he does to you," said Milwaukee Police Association President, Mike Crivello.

One of the many reasons the community, as well as those who wear the badge, are struggling to understand this loss.

"He passed under my watch," said Milwaukee Police Chief Alfonso Morales. "Chuckie is sending a powerful message to us and he will never be forgotten. I will never forget you."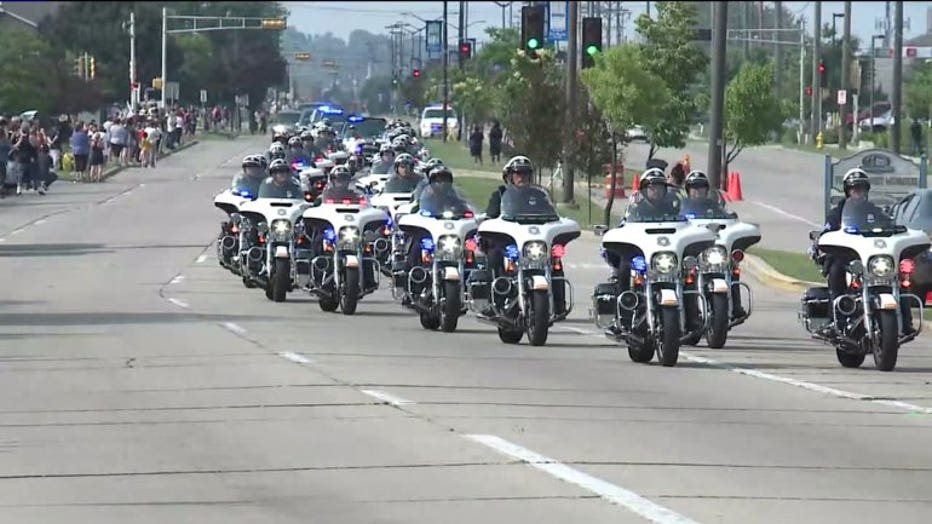 Never to forget the man who served his community with integrity and honor, and whose legacy will be carried on by his brothers in blue.




Stream of Irvine procession arriving at Forest Home Cemetery 




Stream of Irvine procession passing Miller Park and Lincoln Avenue




Stream of Irvine procession traveling on I-94




Stream of Irvine procession departing church 




Stream of memorial service for Officer Charles Irvine Jr. (provided by Elmbrook Church)



Stream of Irvine procession arriving at Elmbrook Church




Stream of Irvine procession passing by 76th & Silver Spring, scene of fatal crash




Stream of Irvine procession passing by Milwaukee Police District 4 station




Officer Irvine was a police aide for two years and an officer for nearly two more.

In a news conference on the day after Irvine's death, Milwaukee Police Chief Alfonso Morales described the fallen officer this way:

"His fellow co-workers at District 4 remember him as a dedicated servant with a stellar work ethic who never complained...He was a funny and quiet officer who did great impersonations and would give the shirt off his back."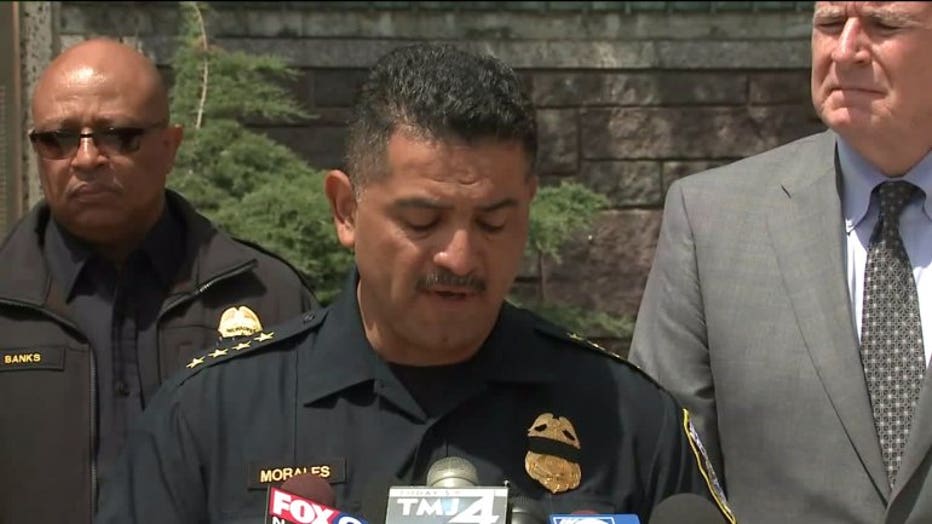 Milwaukee Police Chief Alfonso Morales speaks about fatal crash involving MPD squad