Neighbors rescue 4 people from burning Racine home after gasoline spill causes explosion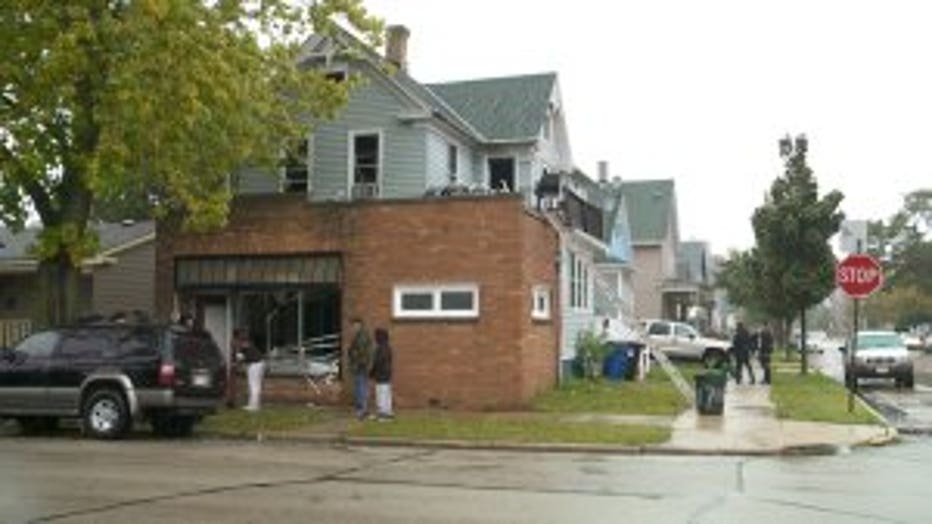 Racine home explosion, fire


RACINE, Wis. — Fire officials say spilled gasoline is to blame for a house explosion and fire at a Racine home. It happened just before 1:00 p.m. on Grand Avenue near 17th Street on Saturday, October 14th.

In the middle of a thunderstorm, many residents along Grand Avenue mistook a loud boom at the corner house for thunder -- that is until they looked outside and saw the home's picture window blown out and flames emerging from the back alley.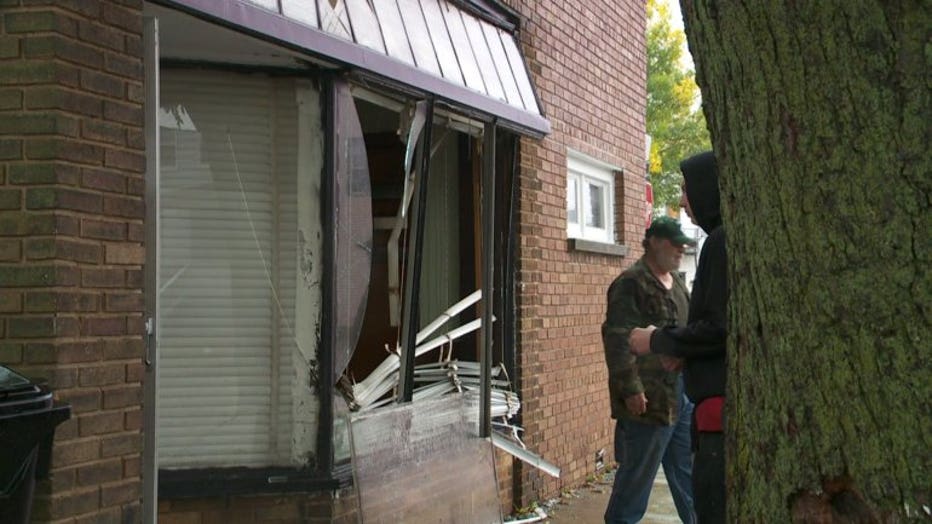 Racine home explosion, fire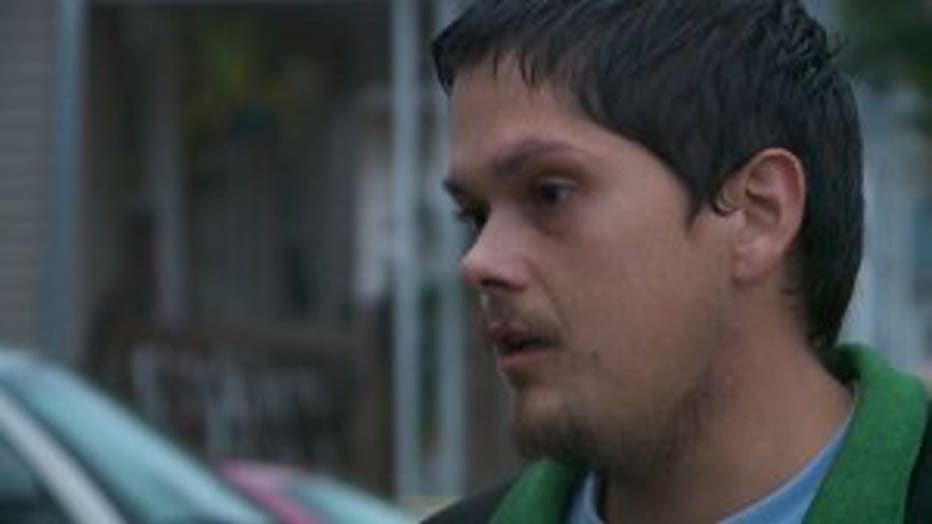 "I was just imagining if it could have been me, my family," said Chris Burdo, neighbor.

Chris Burdo noticed four people standing on the second story roof screaming for help. The 26-year-old says he and others propped a ladder against the building, climbed up and rescued three adults and a three-year-old child.

"Somebody almost fell down coming down, and we caught them," Burdo said.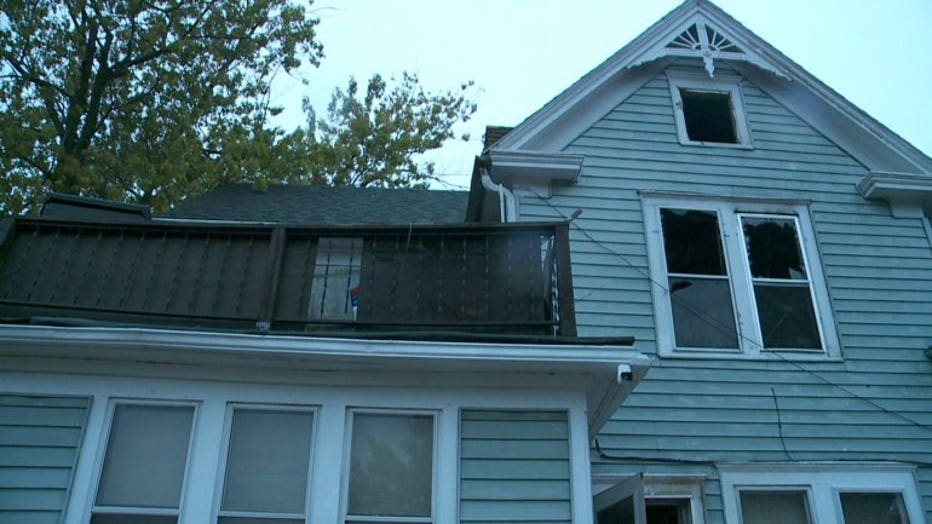 Racine home explosion, fire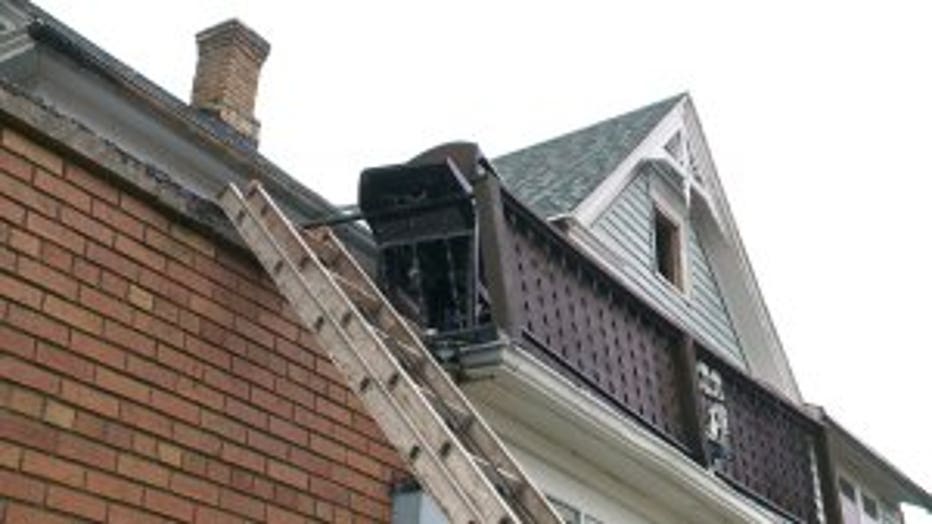 Racine home explosion, fire


Firefighters arrived at the scene soon after, and got the flames under control in an hour. Officials say one of the tenants was carrying a gas tank up the stairs when he slipped and the tank ruptured, causing an explosion moments later.

"I'm just happy that I was here to save them," Burdo said.

While the residents were only bringing the gas tank inside the residence to repair it, fire officials say the incident is an important reminder of the dangers of storing gasoline in a home. Gasoline vapors come into contact with an ignition source, like the pilot light on a water heater or operating electrical equipment, can have deadly consequences.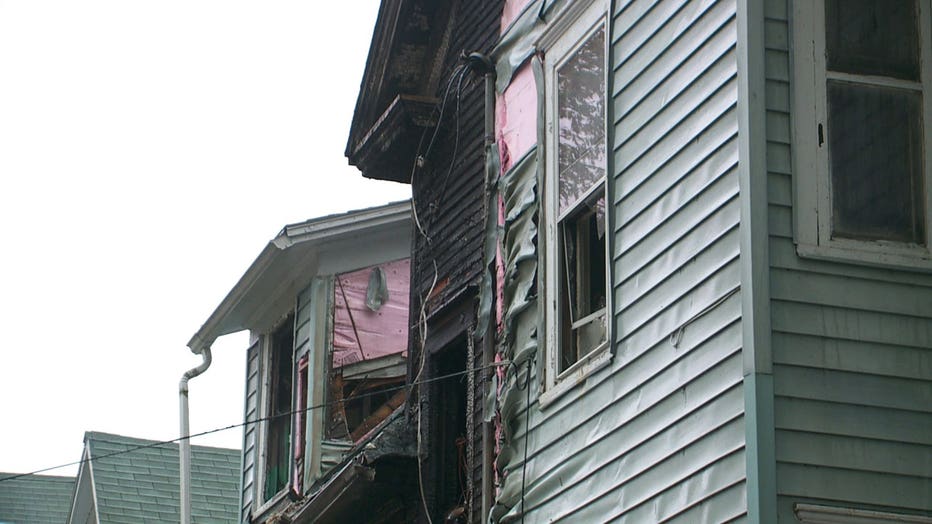 Racine home explosion, fire


A 50-year-old man suffered non-critical burns to his leg. The damage estimate is around $120,000. The Red Cross is assisting six people who've been displaced.