Neighborhood reacts to gun violence of 15-year-old boy; "It's just crazy how this world lives nowadays"


MILWAUKEE -- On Friday, July 10th shortly after 8:30 p.m., police responded to a gunshot victim near Martin Luther King Elementary School. A day later, the neighborhood around 3rd and Concordia is waiting to find out exactly how the teenager was shot.

"I think it's a reflection of their frustration," said Milwaukee Alderman Ashanti Hamilton.

Crime tape isn't the only thing left over after a 15-year-old was shot.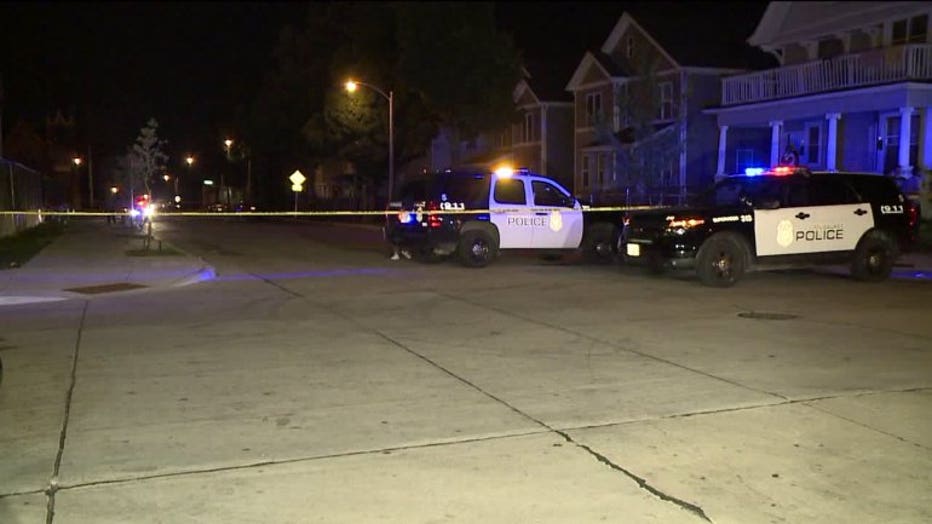 3rd and Concordia shooting


Questions fill an empty playground. At this point, it's unknown who the victim is or what led up to the shooting.

Milwaukee police say the teenage boy was leaving the basketball courts at Martin Luther King Elementary around 8:30 p.m. on Friday night when he was shot in the stomach.

"They were over there playing at the park, and then we heard a gunshot," said a neighbor.

Several neighbors called 911 and tried to help the victim. He was taken to Children's Hospital.

"It's just crazy how this world lives nowadays because all these young kids are dying. I mean, I've got kids that play at this park everyday," said a neighbor.

Police say he was conscious at the time but considered the injuries serious.

On Saturday, people could only react to what they knew -- which is gun violence has affected another family.

Milwaukee Alderman Ashanti Hamilton says there is a feeling of hopelessness in certain neighborhoods and the city needs to do more to intervene before violence happens.

"What we have to be able to do is recognize why it's happening in that way and then create an infrastructure in our community that can redirect people that are gravitating toward that level of violence," said Hamilton.

Because a city can never heal when a fresh wound is made everyday.

As of Friday night, police had no one in custody. However, they have not said if they are actively seeking a suspect at this time.