'Needless loss:' Police officer, Marine reservist dies after being shot on Milwaukee's south side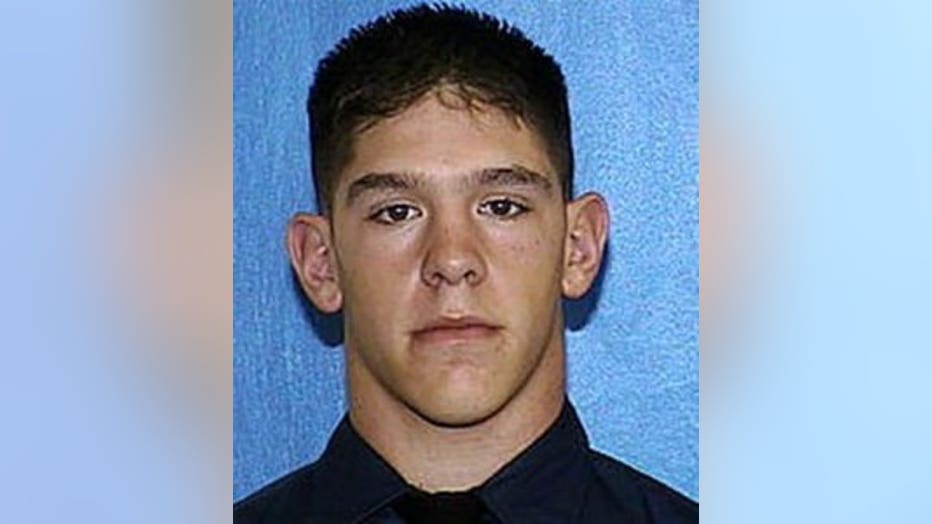 MILWAUKEE -- A Milwaukee police officer was shot near 12th and Manitoba on the city's south side on Wednesday morning, Feb. 6, and later died from his injuries. It's the third such loss for the Milwaukee Police Department in eight months -- after a 22-year stretch with no deaths in the line of duty.

Police said around 9:15 a.m., the department's Tactical Enforcement Unit was in the neighborhood to serve a search warrant for the illegal sale of firearms and drugs. Police said while conducting the search warrant, officers announced themselves as police, at which time the suspect fired several rounds, striking the officer.

Milwaukee Police Chief Alfonso Morales on Wednesday night identified the officer as Matthew Rittner, a 10-year member of the Tactical Enforcement Unit. He identified the suspect as Jordan Fricke.

Chief Morales said Rittner left behind a wife and young son. He was 35 years old, and a 17-year member of the department.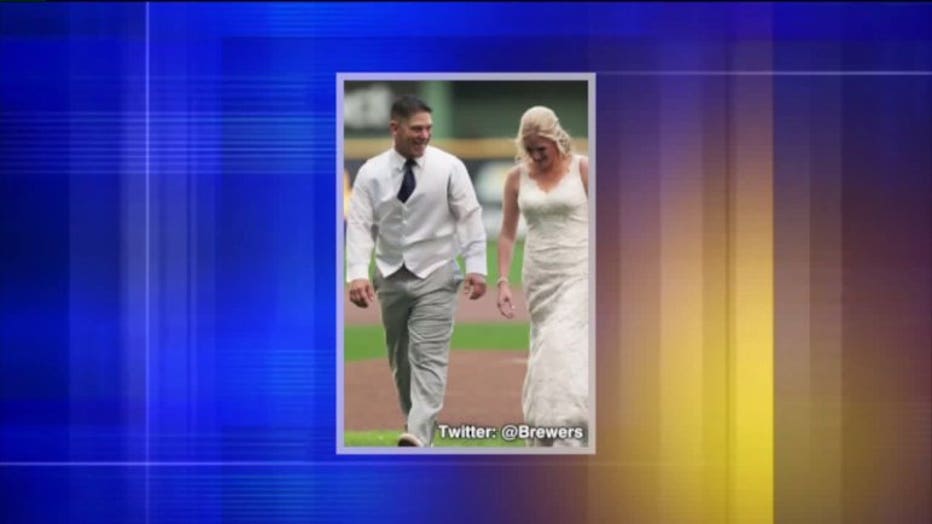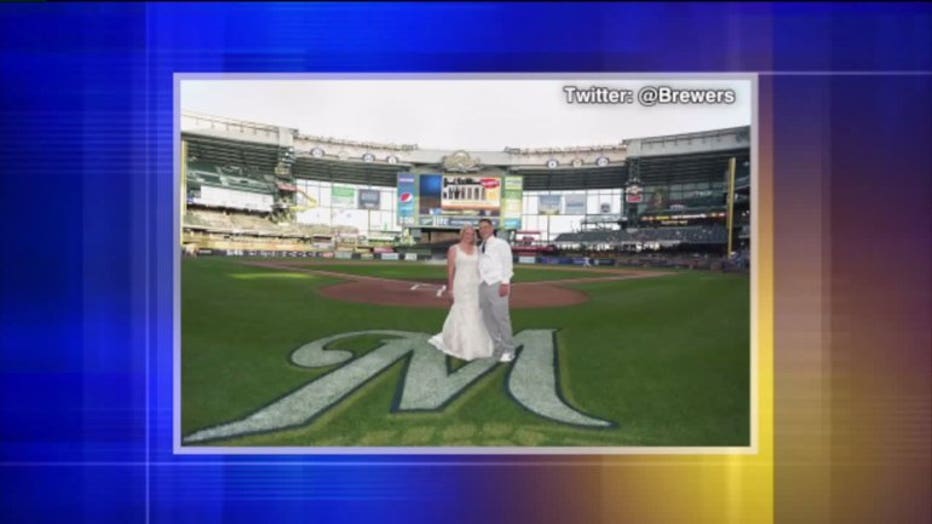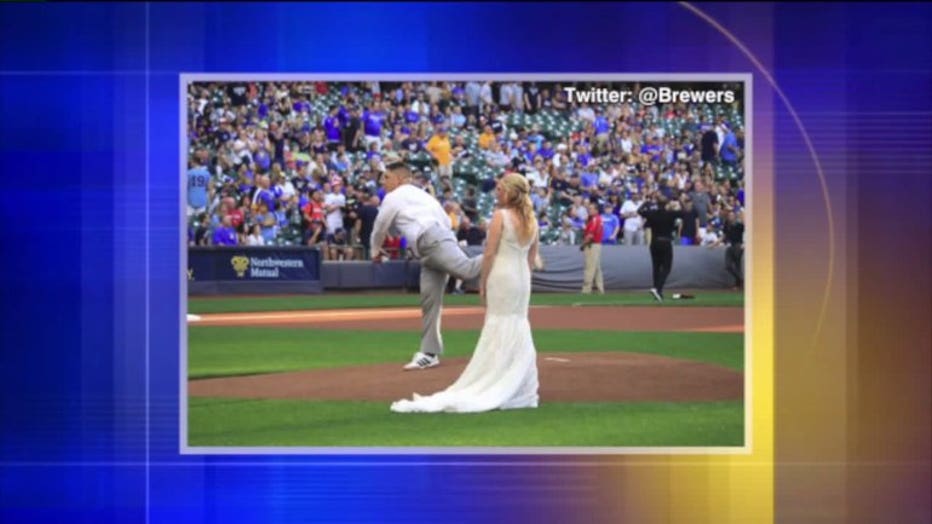 Chief Morales said Officer Rittner began his career as a police aide in 2001 and was a veteran of the United States Marine Corps. The chief said the officer was a beloved member of MPD, and received a number of medals and awards.

"Officer Rittner is the third officer we have lost in the line of duty during a short eight month period after going approximately 22 years without a line of duty death. Yet again, we are mourning the loss of another dedicated member," said Chief Morales.




PHOTO GALLERY



FOX6 Newslearned Officer Rittner served at least six years in the Marine Corps Reserves as an infantry rifleman. He deployed to Iraq twice.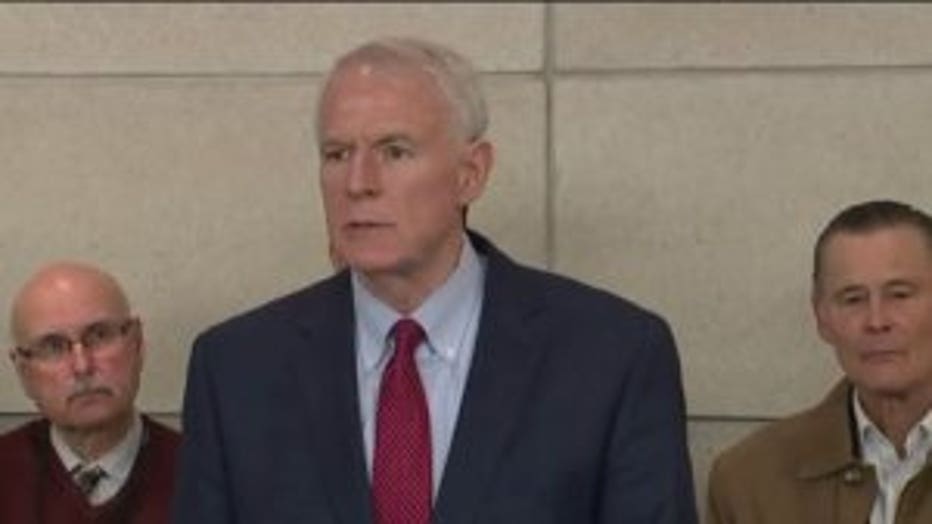 Milwaukee Mayor Tom Barrett


"This is a very, very, very difficult time for our city, for the Milwaukee Police Department, obviously for the family that has been affected," said Milwaukee Mayor Tom Barrett. "I am filled with sorrow with this needless loss. At the same time, I am filled with anger over the individual who did this to a police officer. He died because an individual decided, rather than let police do their job lawfully, he would kill a police officer."

"This officer was well-loved by everyone on the department -- and was obviously part of a tight-knit unit, the Tactical Enforcement Unit. He was highly trained -- and we are deeply impact by this loss for our agency," said Assistant Police Chief Michael Brunson. "We are asking for prayers and your support from all our city residents during this extremely difficult time for us."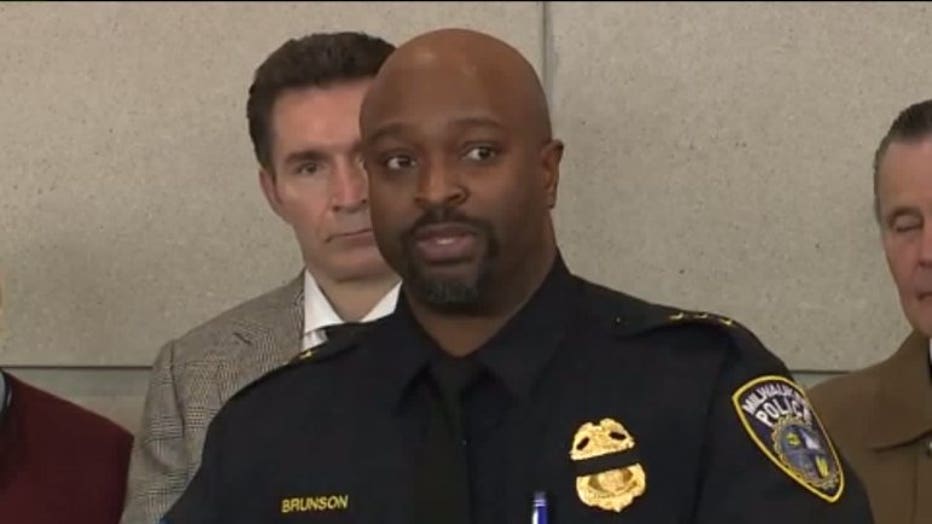 Assistant Police Chief Michael Brunson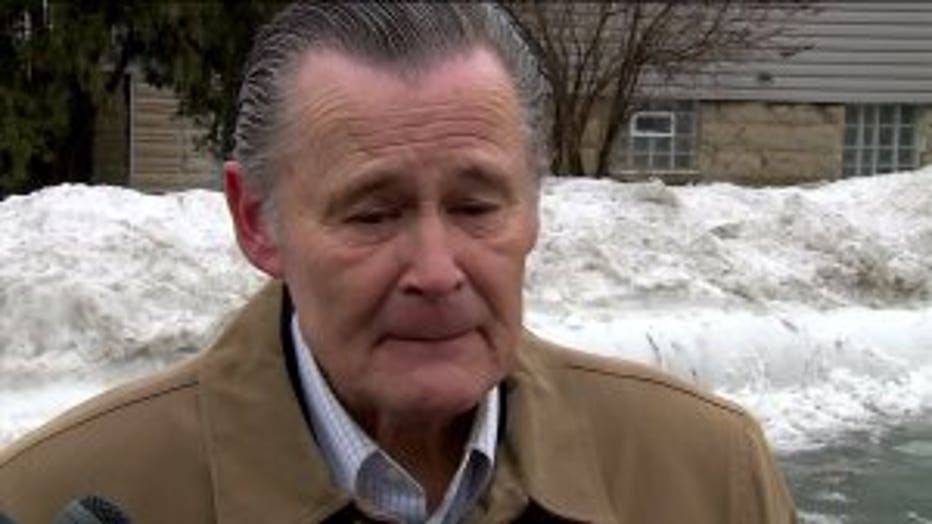 Milwaukee Alderman Bob Donovan


"This is been an incredibly difficult year for the department -- now the third officer that has lost his life in the service of Milwaukee, so it's a sad day for this community," Alderman Donovan said. "It'll give you an indication of how challenging this work is, and how we as a community need to rally behind our officers to ensure they have the support and the backing that they deserve."

Milwaukee County Sheriff Earnell Lucas shared this statement in a news conference at the same time the investigation at 12th and Manitoba unfolded.

"Our friends from the Milwaukee Police Department were invited, but were called away this morning. And want to keep the entire department, their members in our prayers," Lucas said.




A procession Wednesday afternoon took the fallen officer from Froedtert Hospital to the medical examiner's office.

PHOTO GALLERY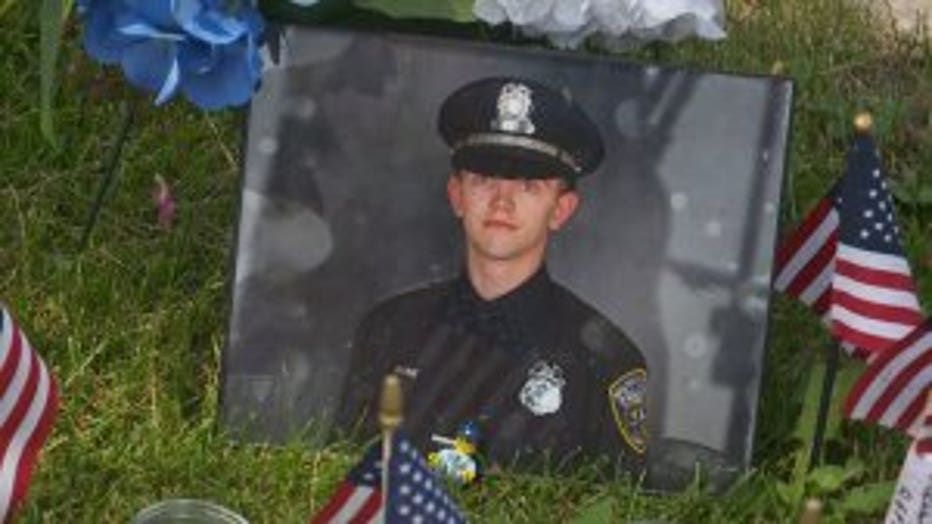 Milwaukee Police Officer Charles Irvine Jr., 23, died on June 7, 2018 after a violent crash near 76th and Silver Spring Drive.

Officer Irvine and his partner, Officer Matthew Schulze, 36, were in pursuit of a reckless vehicle when their squad crashed.

Officer Irvine was a police aide for two years and an officer for nearly two more.

Officer Schulze, who was driving the squad at the time of the crash, was treated and released from Froedtert Hospital.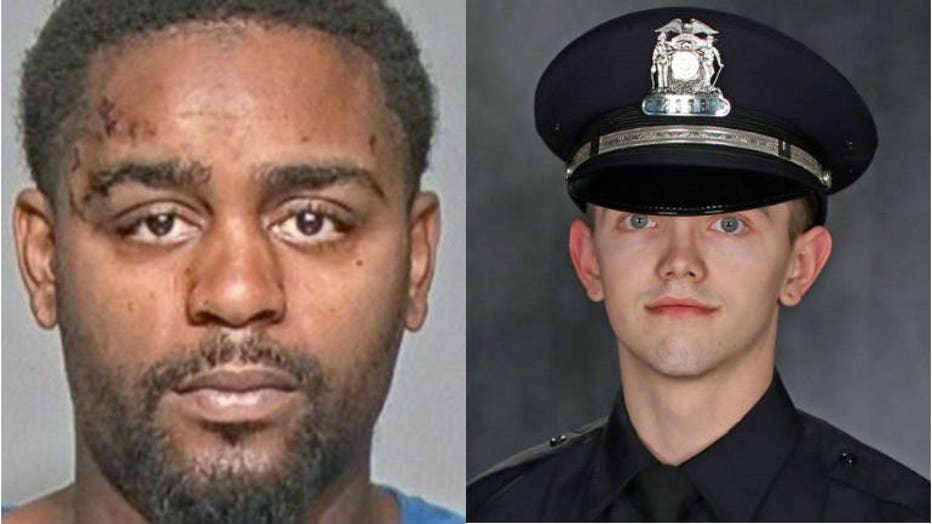 Ladell Harrison, Officer Charles Irvine Jr.


According to prosecutors, they were chasing Ladell Harrison, who prosecutors said was a heroin dealer officers had been tracking for some time after a Waukesha County woman overdosed in 2017. Police had been using criminal informants to build a case -- buying drugs through Harrison at least four times.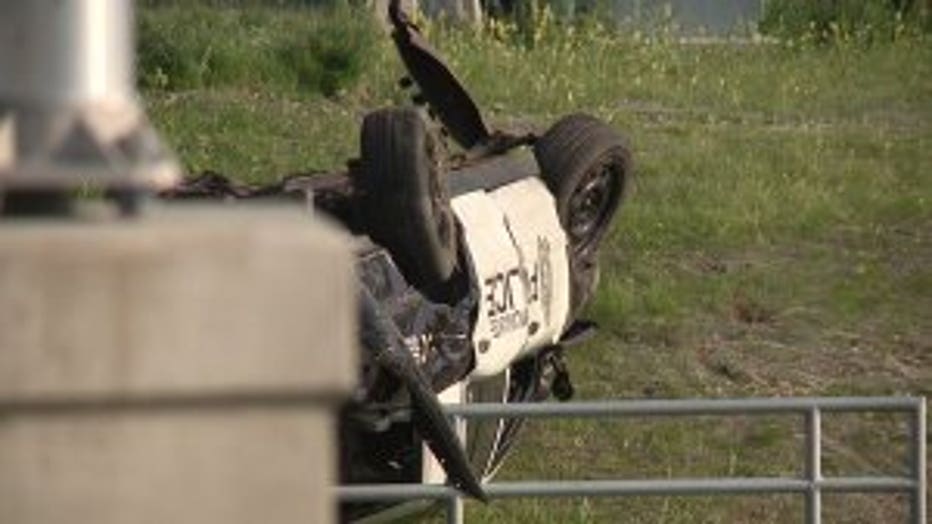 Harrison told police he fled because he was scared, had a gun in the car, and was driving on a revoked license. He also had his five-year-old son in the car.

Prosecutors say the squad carrying the officers may have flipped as many as 20 times during the high-speed pursuit. Officer Irvine was thrown from the vehicle and later died.

According to prosecutors, Harrison told investigators he did not see when the police squad crashed as he was "so far ahead of the police that they were not in his rearview mirror."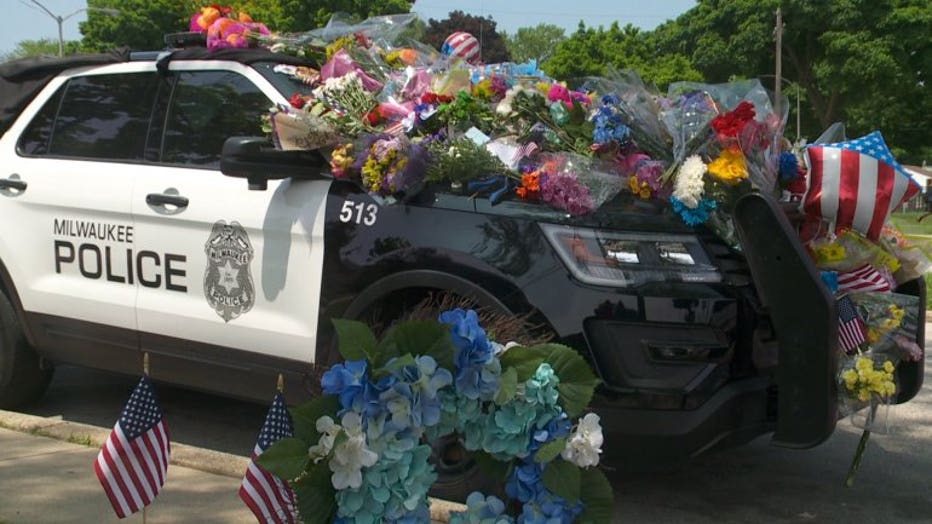 Memorial for Officer Charles Irvine Jr.


Harrison was charged with 11 felonies and a misdemeanor, and is due to stand trial starting Feb. 18, with a final pre-trial hearing scheduled for Feb. 7.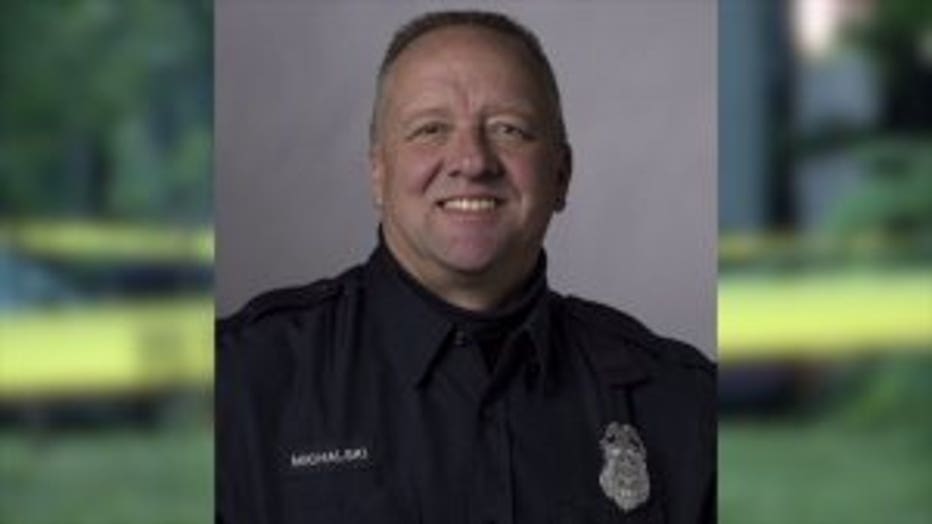 July death of Officer Michael Michalski

Milwaukee Police Officer Michael Michalski, 52, died on July 25, 2018 after he was shot during a Special Investigations Unit check on a wanted suspect near 28th and Wright.

Officer Michalski was a 17-year veteran of the department.

According to prosecutors, Jonathan Copeland Jr. had an open arrest warrant for felony drug crimes, and a warrant for absconding from Wisconsin Department of Corrections supervision. He was spotted going into a home in the area, and officers formulated a plan to search for him.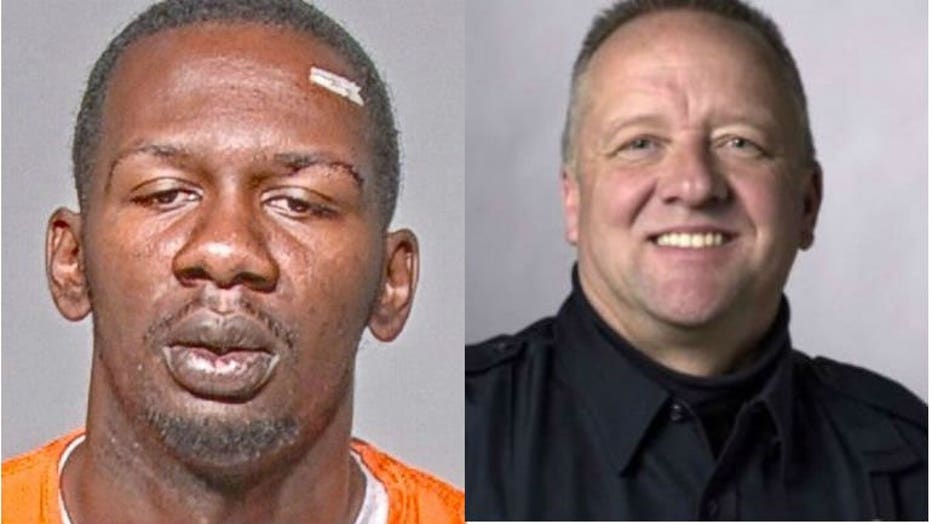 Jonathan Copeland, Officer Michael Michalski


After he wasn't found on the first floor of a home near 28th and Wright, Officer Michalski began to climb the stairs to the upper floor as his body camera rolled. Gunshots rang out, and Officer Michalski was struck in the head. He was pronounced dead at the hospital.




Prosecutors said Copeland then fired at other officers who were outside, from an upper floor window. An officer returned fire, and Copeland was soon arrested on the stairway landing.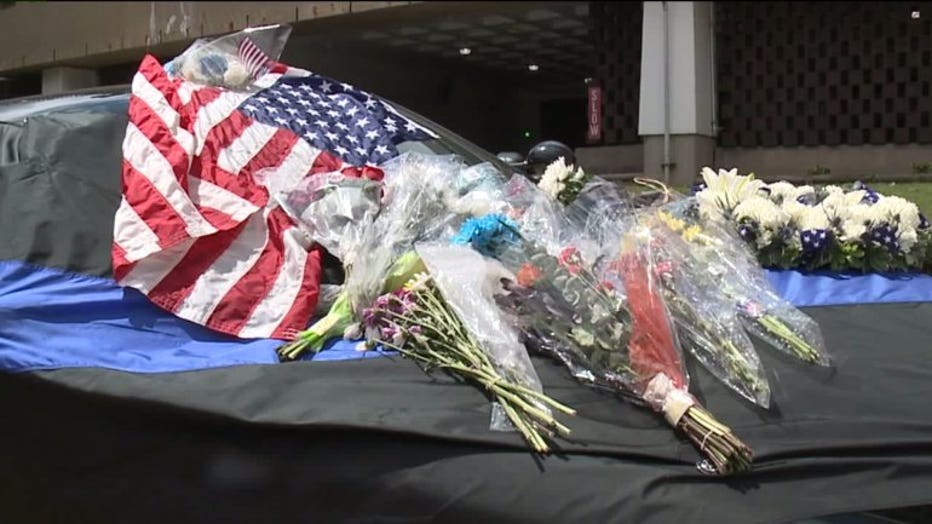 Copeland was charged with three felonies. A jury trial is scheduled to begin on Feb. 11.