NASA's SpaceX Crew-5 splashes down on Earth after 5-month mission aboard ISS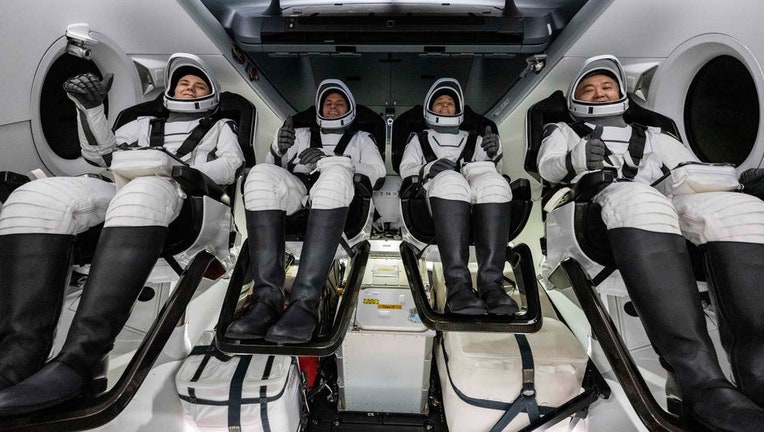 article
An international crew of four astronauts returned to Earth late Saturday after spending 157 days in orbit aboard the International Space Station.
NASA astronauts Nicole Mann and Josh Cassada, Japanese astronaut Koichi Wakata and Russian cosmonaut Anna Kikina splashed down aboard SpaceX's Dragon "Endurance" capsule in the Gulf of Mexico just off the Florida coast near Tampa.
The Crew-5 astronauts completed 2,512 orbits around Earth after arriving at the space station last October.
Besides dodging space junk, the astronauts dealt with a pair of leaking Russian capsules docked to the orbiting outpost and the urgent delivery of a replacement craft for the station's other crew members.
INTERNATIONAL SPACE STATION MANEUVERS TO AVOID COLLISION WITH SATELLITE
The return trip lasted about 19 hours before the capsule reentered the Earth's atmosphere and parachuted off the coast of Tampa around 9 p.m.
"That was one heck of a ride," Mann, who led the mission and is the first Native American woman to fly in space, radioed after safely splashing down. "We're happy to be home."
SpaceX's Crew-5 mission was the first spaceflight for Mann, Cassada and Kikina. Wakata, Japan's spaceflight champion, now has logged more than 500 days in space over five missions dating back to NASA's shuttle era.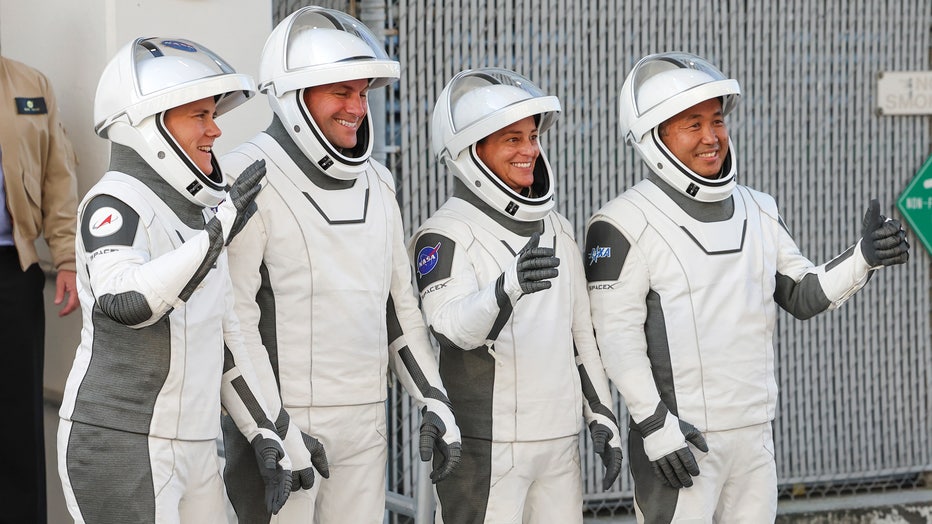 Crew-5 members (L-R) Roscosmos cosmonaut Anna Kikina, NASA astronauts Josh Cassada and Nicole Aunapu Mann and JAXA (Japan Aerospace Exploration Agency) astronaut Koichi Wakata depart for Launch Complex 39A at NASA's Kennedy Space Center on October 05
Remaining behind at the space station are three Americans, three Russians and one from the United Arab Emirates.
The Associated Press contributed to this report.
LINK: Get updates and more on this story at foxbusiness.com.