"My driving has changed:" 'MPS Drive' program offers free driver's ed to MPS students


MILWAUKEE -- Learning to drive used to be a rite of passage for teenagers, but when schools stopped teaching driver's education, many young people never got a true understanding of the rules of the road.

"I swore I knew everything before this class, but my driving has changed. It has improved and I do notice a lot of mistakes that other people make," said Mikyia Wallace.

Wallace and her fellow classmates gave up part of their summer vacation to enroll in "MPS Drive." It's free driver's education for Milwaukee Public Schools students between the ages of 15 1/2 and 17 1/2.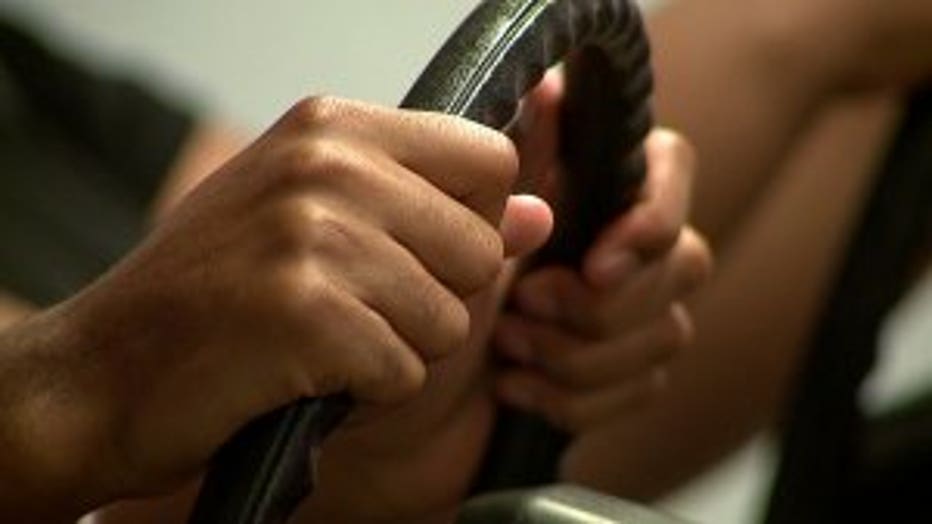 The pilot program was held in the spring of 2016 at four MPS high schools.

"When I came here last year in the fall, they didn't have this class established. We were in the library, and one of the secretaries out of the office said, 'we still have our driver's ed classroom,' so she brought me down to look at it. I looked at it and said 'this would help me a whole lot when teaching them,'" said Fred Taylor, driving instructor.

Free school-based driver's education in MPS was reintroduced after a collaboration of several non-profit organizations and researchers from UWM and Arcade Driver's School. It had been phased out in the early 2000s. Although, there was a subsidized fee-based driver's education program for $150.

"But that still wasn't accessible by all of our young people," said Annie Kubes, recreation coordinator for citywide programs for the MPS Recreation Department. "And so we wanted to bring back the free option to insure that any student that was interested in taking driver's education would have the opportunity."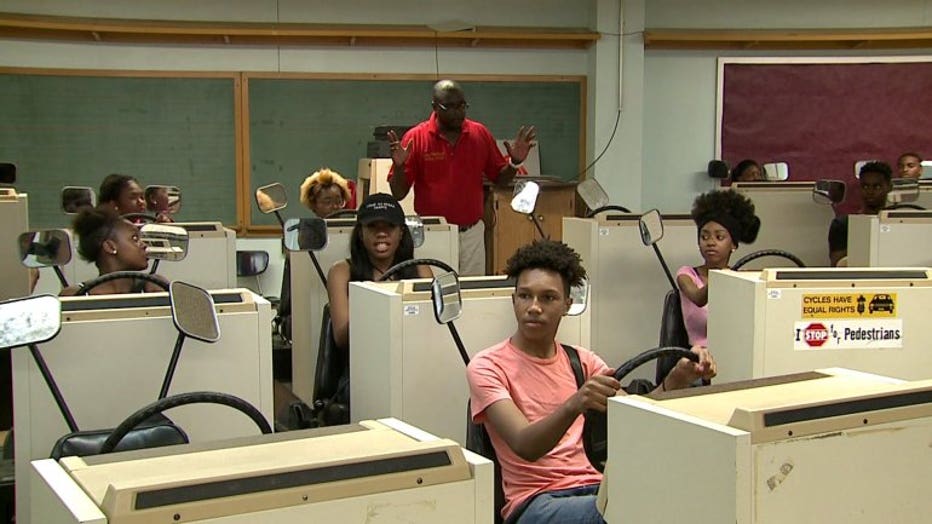 The driver's education program accomplishes a few things. One, increasing road safety. Organizers also said students obtaining a diploma and driver's license puts them on a path to success.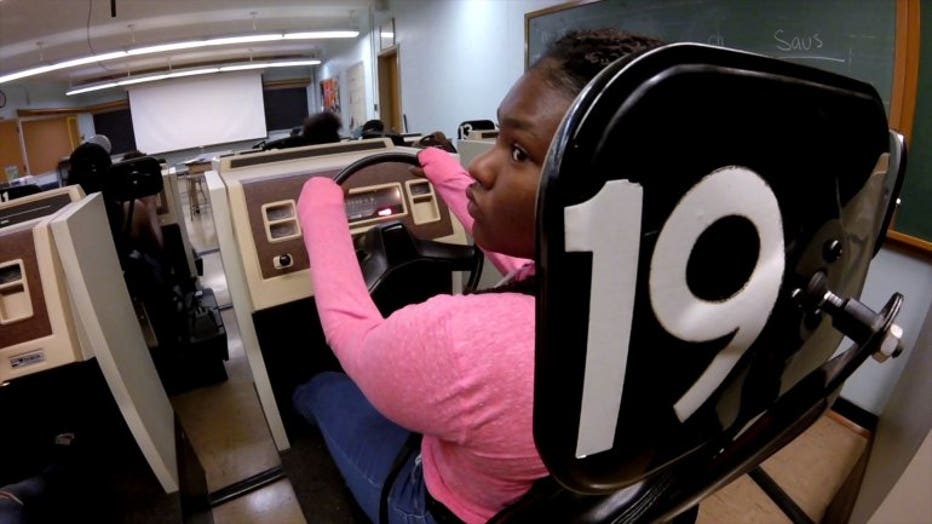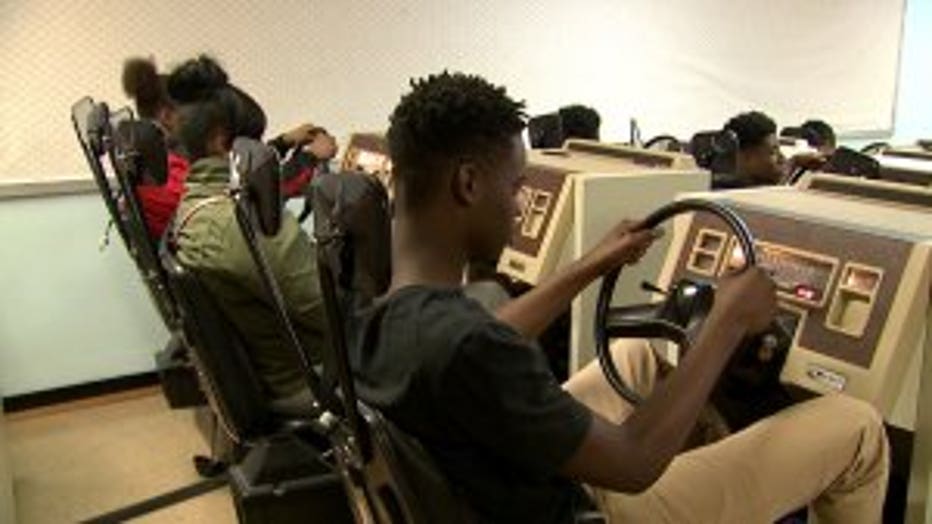 "And we know that 75% of job openings in Milwaukee County are in the suburbs. Many are beyond the bus line, so just in terms of accessing employment, having a driver's license is critical," Kubes said.

There is also a system in place to help students with suspended driving privileges regain eligibility.

"Most unrelated to driving at all. THey could have a ticket for loitering, not pay the ticket and then their privileges are suspended for up to two years," Kubes said.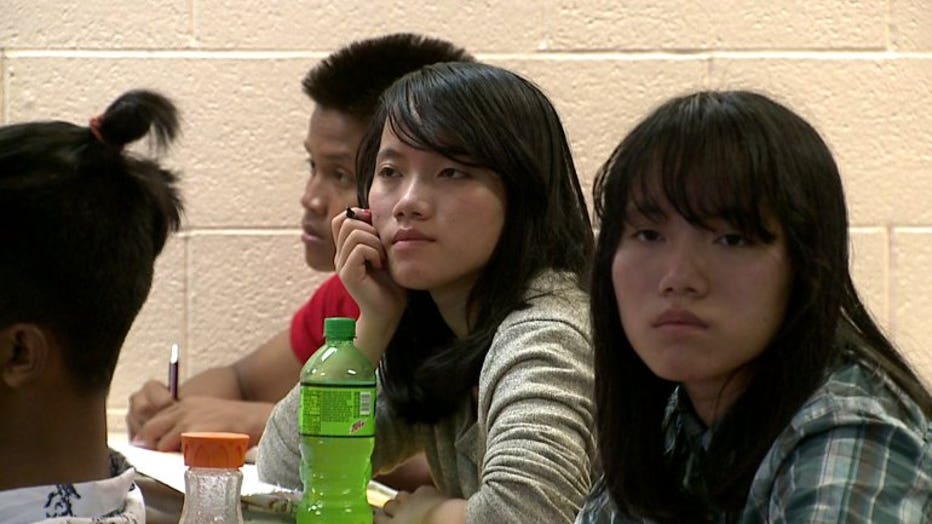 Getting a driver's license can have broad ramifications for the entire family. Take twins Shee Way and Shee Moo, natives of Karon in Thailand. They joined other students at South Division High School who speak English as a second language.

"My parents don't know how to drive because they don't know how to read where they grew up, so it's very important for me. If I have to go somewhere, like appointments or the hospital I can drive them around," said Shee Wah, driver's education student.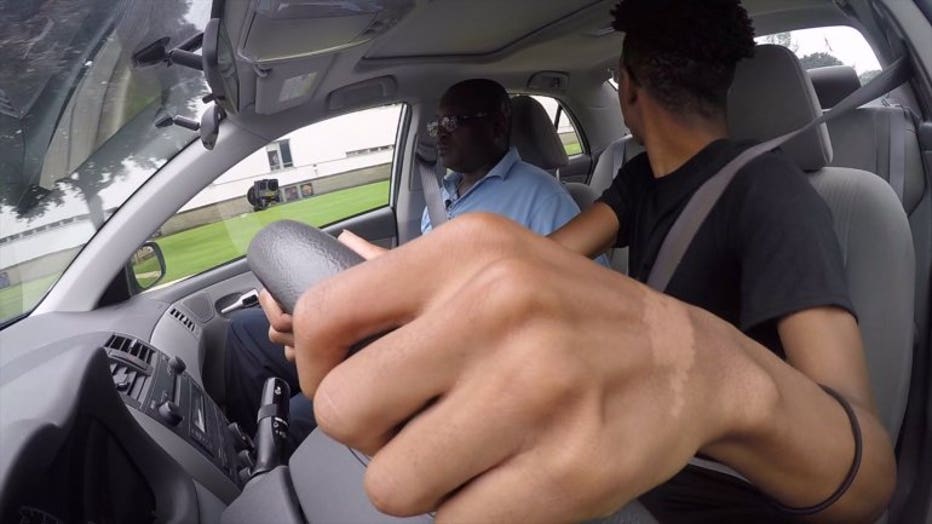 Since its return, MPS Drive has a good track record with a 97% passing rate on the permit test -- bringing them closer to obtaining the probationary license.

MPS pays the majority of the cost for the program -- hoping for more private grants and donations. It is needed because they hope to serve 2,400 students this school year -- and 6,000 by 2020.