Muskego-Beloit HS basketball racism allegations prompt protest
MUSKEGO, Wis. - There were protests at a Muskego school board meeting Monday night, March 13 after accusations of racism at a basketball game. It got heated when protesters weren't given the chance to talk.
As the Muskego-Norway School Board meeting came to a close, the voices grew louder. Protesters were upset they didn't have a chance to say what they came there for.
"They're obviously not going to take accountability for it," said Tanya Karl, mother of a Beloit player. "They're just going to tuck tail and run."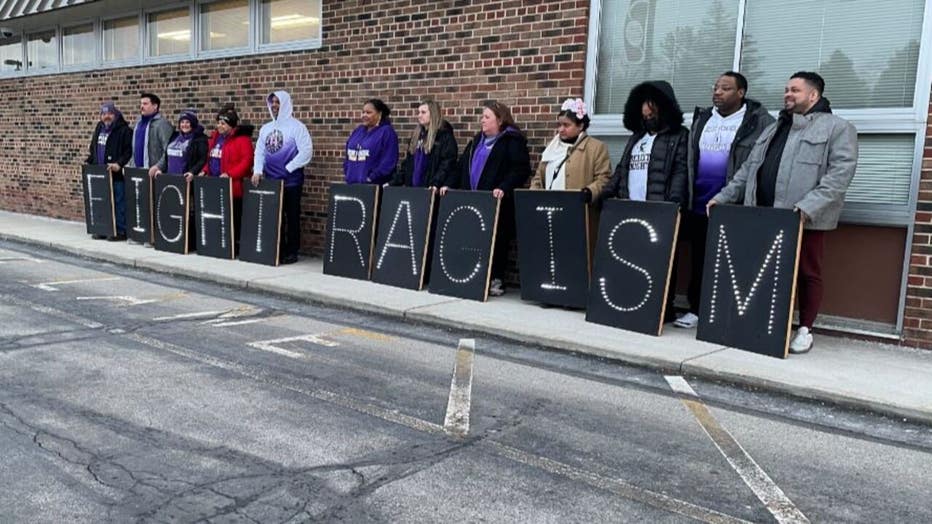 The group was made up mostly of parents of Beloit basketball players upset over what happened at a game on March 3.
"We need to stop racism," said Jessica Scott, mother of a Beloit player. "It has to stop."
Parents and players said the student section taunted Beloit with what they wore and their chants. Players say they discovered swastikas drawn in locker room dust, along with the "N" word.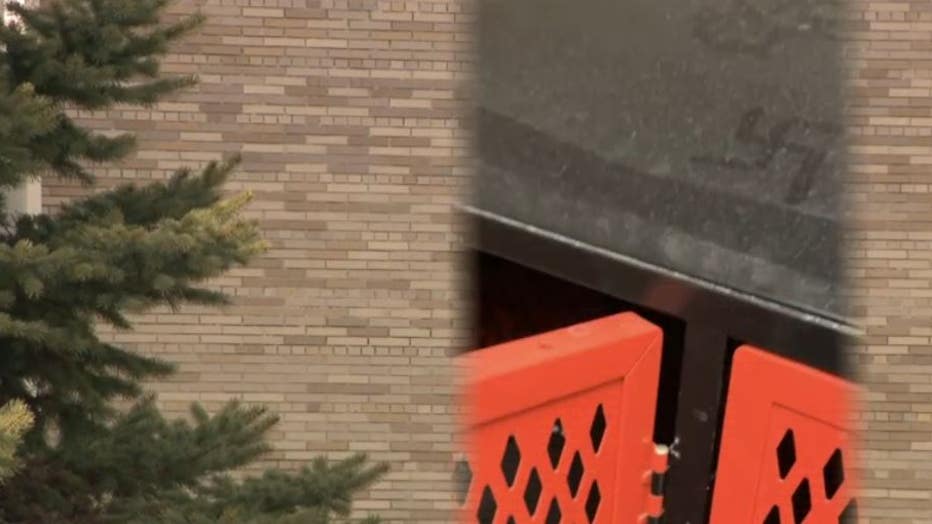 "I've experienced racism myself," said Scott. "It just broke my heart for my child to have to go through that."
Scott's son is a senior on the Beloit team. She joined dozens of others with the same message.
SIGN UP TODAY: Get daily headlines, breaking news emails from FOX6 News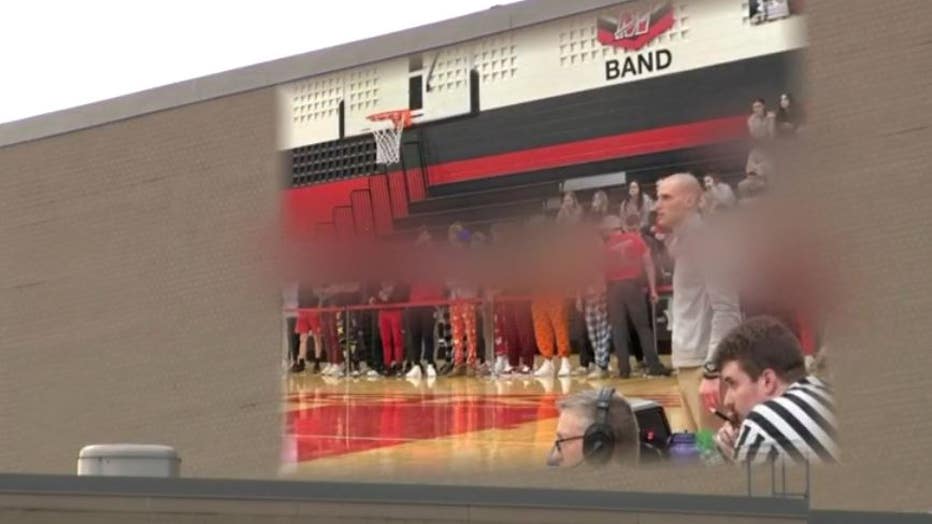 "There's no need for any kids to go through this," said Tyrone Karl, father of a Beloit player.
They held signs inside and outside the meeting. Despite not being able to speak, they believe their message was heard.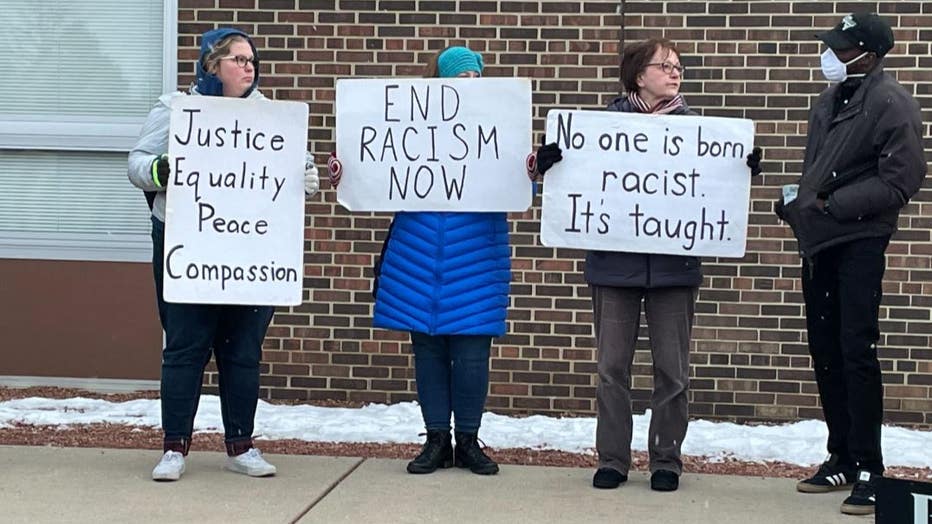 "We're not being belligerent," said Tanya Karl, mother of a Beloit player. "We're standing up for what's right. What they did was wrong, what they allowed to happen was wrong."
"March 12, 2023
This is an update on the investigation into the incidents that occurred during the March 3 Muskego High School basketball game versus Beloit Memorial. At that event, there were reports of offensive images traced in the dust on top of gym lockers and concerns related to the theme of our student section.
We want our community to know that we take this situation very seriously and continue to thoroughly investigate. We are taking a comprehensive approach, working with Beloit administrators, partnering with the Muskego Police Department, reviewing video from the event, and interviewing those with first-hand information about the incidents in question. We do not yet know when this investigation will be complete.
As we shared earlier, the behavior on March 3 does not reflect the values of our Muskego-Norway school community. We are committed to ensuring a safe, welcoming, and positive environment for our students, families, staff, and guests. This is a responsibility we take very seriously.
We appreciate those who have expressed their concerns. Thank you for your patience as we continue to address this important matter."
"March 5, 2023
On Friday night, Muskego High School hosted a competition against Beloit Memorial High School. Following the game's conclusion, MHS administration received an email from the Athletic Director of Beloit Memorial indicating concerns regarding the theme of the student section and racist images traced in the dust on top of the gymnasium lockers. We were deeply disappointed and saddened by the information shared. Student safety is our number one priority and we work to ensure students have a positive and rewarding experience while competing in a safe environment. We take allegations of this nature very seriously and immediately began the investigation with the support of the Muskego Police Department. The active investigation continues and includes working with the Beloit administrators, interviewing students, reviewing the recorded event and assessing the school environment. Consequences for inappropriate actions will be prompt. We sincerely apologize for all behaviors that occurred that evening which do not represent the values of Muskego High School or the Muskego-Norway community. Furthermore, we are wholeheartedly dedicated to improving processes that will ensure our commitment of providing an environment that meets the expectations of our community and demonstrates respect for others."