Muskego HS basketball game racist incident: 'This is 2023'
MUSKEGO, Wis. - Police are investigating allegations of racism at a high school basketball playoff game in Muskego. Beloit's parents said their players were subjected to racist comments and intimidation.
Beloit Memorial basketball players found drawings of swastikas, the 'N' word and the word monkey in the dust on the top of the lockers. Tanya Karl is the mother of a Beloit Memorial player, and she was furious.
"My son had texted me videos in the car on the way home, and I was furious," said Karl.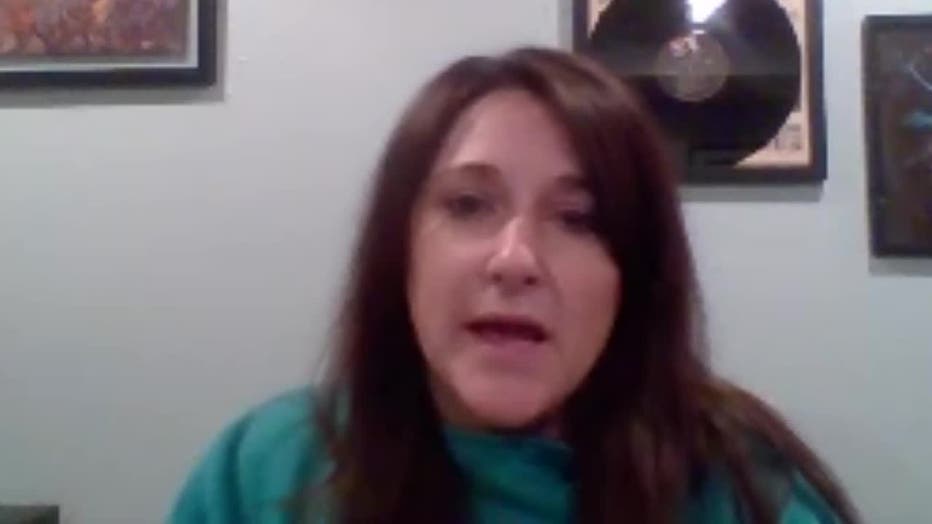 Karl told FOX6 that she was also upset with Muskego's students' behavior during the game.
Parents recorded videos of Muskego students wearing black face masks and tank tops – outfits they say depict black people in a racist light. Black ski masks, black tank tops, and pajama pants were worn by the students.
"This is 2023. They were chanting the 'n' word and 'monkey,' and they were making monkey noises," said Karl.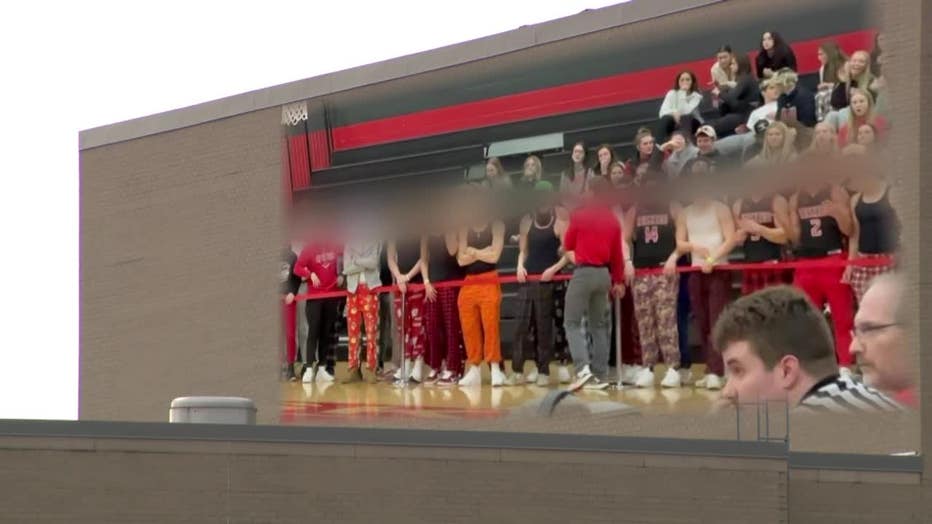 Muskego students at the game
According to the Muskego High School student handbook, unless it's school-sanctioned for a special activity. The dress code for school days and activities states: "No clothing determined to be offensive in a discriminatory fashion, provocative, revealing, or sexually explicit will be allowed."
The Muskego-Norway School District issued an apology on its Facebook page.
Decarlos Nora's son, took the locker room video. He's a senior on the Beloit Memorial Basketball team.
"I want to see the Muskego community do us right. I don't want them to sweep this under the rug," said Nora. "Unfortunately, he has that memory of his senior season, his last high school basketball he'll ever play," said Nora.
The team isn't letting Friday's incident define their season.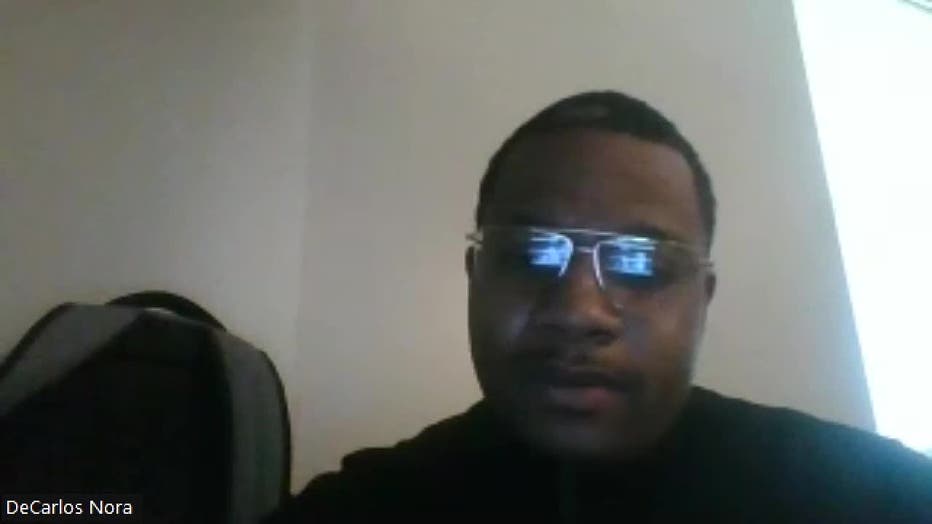 "We're going to stand tall in the face of adversity, and we're going to stand tall in front of the racism," said Nora.
FOX6 News reached out to the Muskego-Norway School District superintendent about the consequences students might face, but they have not replied.
The Muskego Police Department said it's still an active investigation.
SIGN UP TODAY: Get daily headlines, breaking news emails from FOX6 News
The Beloit School District superintendent sent out a statement saying his district is working with the Muskego School District to investigate what he calls "unacceptable" actions. 
Muskego-Norway School District statement:
"On Friday night, Muskego High School hosted a competition against Beloit Memorial High School. Following the game's conclusion, MHS administration received an email from the Athletic Director of Beloit Memorial indicating concerns regarding the theme of the student section and racist images traced in the dust on top of the gymnasium lockers. We were deeply disappointed and saddened by the information shared. Student safety is our number one priority and we work to ensure students have a positive and rewarding experience while competing in a safe environment. We take allegations of this nature very seriously and immediately began the investigation with the support of the Muskego Police Department. The active investigation continues and includes working with the Beloit administrators, interviewing students, reviewing the recorded event and assessing the school environment. Consequences for inappropriate actions will be prompt. We sincerely apologize for all behaviors that occurred that evening which do not represent the values of Muskego High School or the Muskego-Norway community. Furthermore, we are wholeheartedly dedicated to improving processes that will ensure our commitment of providing an environment that meets the expectations of our community and demonstrates respect for others."