Mt. Pleasant police search for bank robbery suspect
MT. PLEASANT (WITI) -- Mt. Pleasant police are looking for the public's help in their search for a bank robbery suspect.

The suspect held up the Community State Bank located on Washington Ave. in Mt. Please just after 1 p.m. on Friday, January 17th.

Investigators say the suspect approached the bank after he had been walking Southbound on 90th St. where he was coming from the area of the Frontage Rd. He may have been dropped off in that area.



The suspect presented a note to a bank teller where he demanded money. No gun was displayed. After the teller provided an undisclosed amount of cash to the suspect, he exited the bank and headed east towards Fountain Hills Dr.

The suspect is described as a male, black, about 6' to 6'1" tall. He was wearing a brown Carhartt jacket with hood, pilot-type sunglasses, blue jeans and white Nike high-top basketball shoes.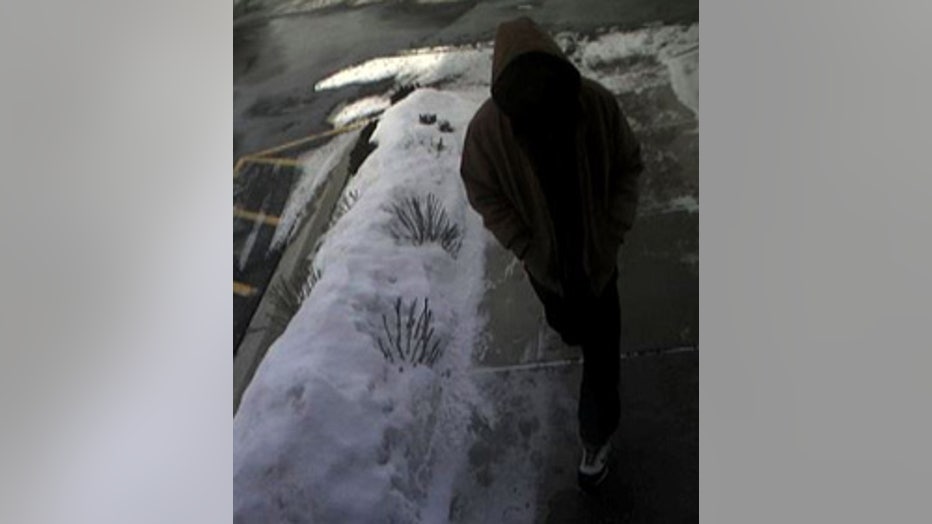 Mt. Pleasant K-9 (Bones) was on the scene shortly after the robbery. He was able to track a scent of the suspect East of the bank through the parking lot of an adjacent business. The scent ended at Fountain Hills Dr. It is believed that the suspect entered a vehicle at that location and left the area.

If anyone has information that could help in this case, you're urged to contact the Detective Bureau at the Mt. Pleasant Police Department at 262-664-7939.