MPS chief of staff on administrative leave due to inappropriate gesture at budget hearing
MILWAUKEE (WITI) -- The Milwaukee Public Schools chief of staff is on administrative leave after he made an inappropriate gesture at a budget hearing last week.

A photograph was taken, showing Erbert Johnson making an inappropriate gesture with his middle finger. It happened at a budget hearing on May 14th.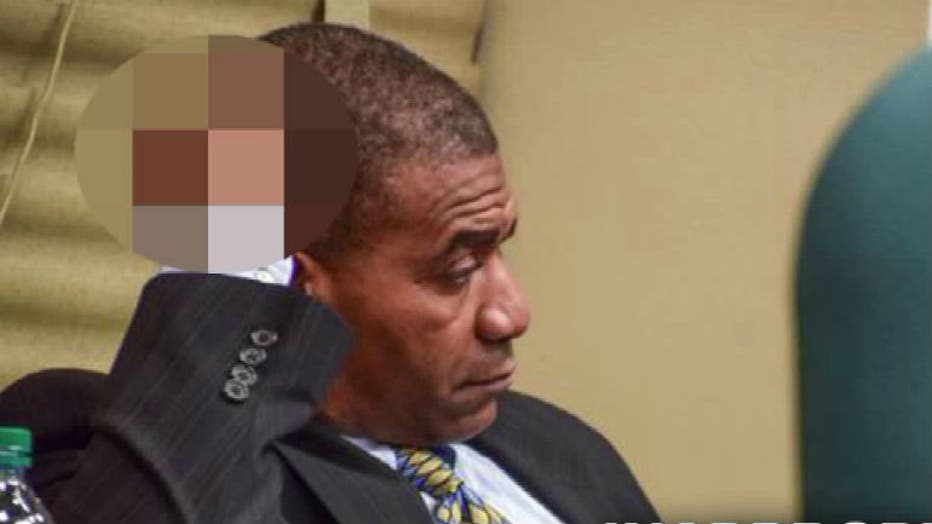 Erbert Johnson, MPS chief of staff


Johnson is chief of staff for MPS Superintendent Darienne Driver.

A MPS spokesman said this in a statement to FOX6 News:

"Mr. Johnson apologized for his unprofessional behavior to the MTEA and the Milwaukee Board of School Directors immediately after the meeting on May 14. District administration is conducting an investigation and Mr. Johnson remains on administrative leave."

The Milwaukee Teachers Education Association President Bob Peterson issued this statement to FOX6 News:

"It is appropriate for the superintendent to put Mr. Johnson on administrative leave so the district can investigate his actions and take further disciplinary measures. A Chief of Staff should model respectful behavior and resolve problems, not create them."

The motive for Johnson's gesture remains unclear.

Monitor FOX6 News and FOX6Now.com for updates on this story.