MPD officer facing felony charges, accused of killing neighbor's dog: "Really hard for me to take"


MILWAUKEE —  A Milwaukee police officer is facing felony charges for shooting at his neighbors' dogs and killing one of them after the dogs ventured into his yard.

"Vinny passed and it was really hard for me to take it,"  Kyle Von Drasek said.

Vinny and Effie were the family's dogs, but they were extra special to Von Drasek, who has a cognitive disability.

The week of Thanksgiving, the family let their dogs out into their backyard, like they do most mornings.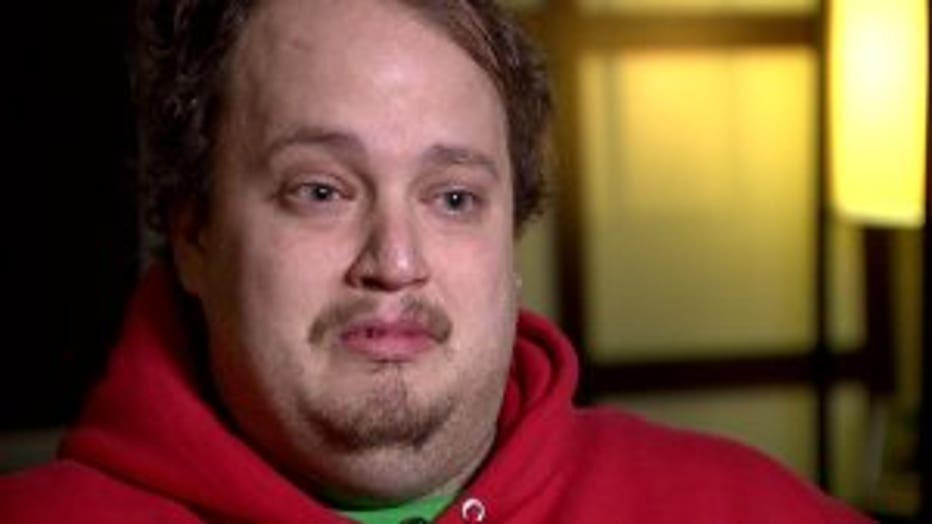 Kyle Von Drasek says he wants justice for his dog Vinny.


The yard was secured by an underground electronic fence. The dogs were linked to it through devices on their collars.

"I whistled and they came back running and the younger dog, Effie, was absolutely in fear. Terrorized," Elizabeth Sandretti, Von Drasek's mother, said.

The criminal complaint says the neighbor shot at the dogs with a Crossman Quest 1000x pellet rifle.

"I was like, 'I can't even believe this is happening,'" Sandretti said.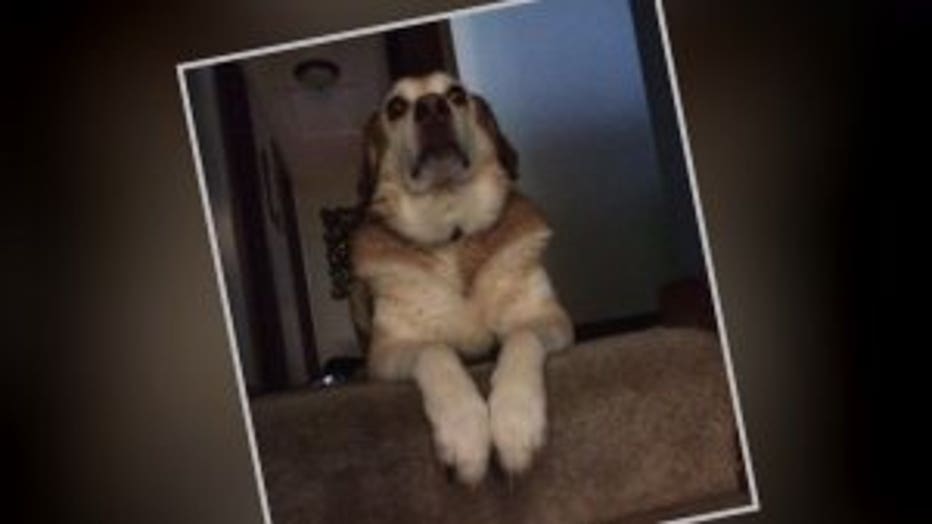 Vinny the dog died after a neighbor allegedly shot him with a pellet gun.


"I carried him out to the car," Von Drasek recalled.

The family took Vinny to a nearby animal hospital, but he died there the next day.

"Seeing my brother cry is one of the worst things in the world," Anna Bartowitz, Von Drasek's sister said.

The family said they don't really know for sure what happened that morning, but they think their electronic fence must have malfunctioned.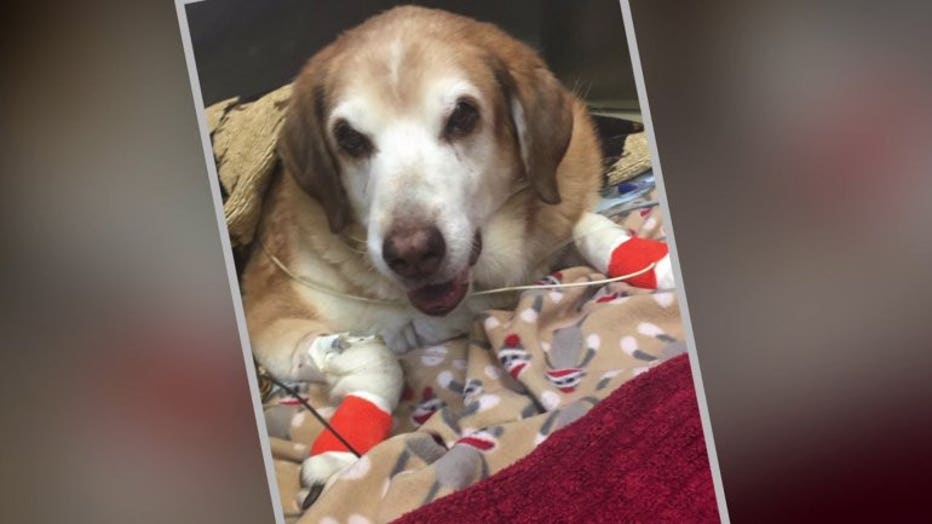 They said they have never had any problems with their neighbor, Kenneth Lipinski, and he has never spoken to them about their dogs.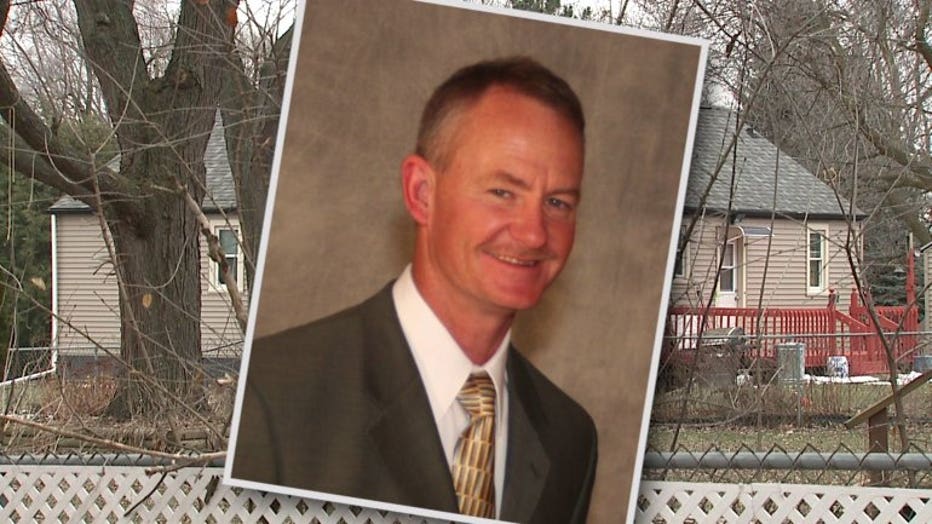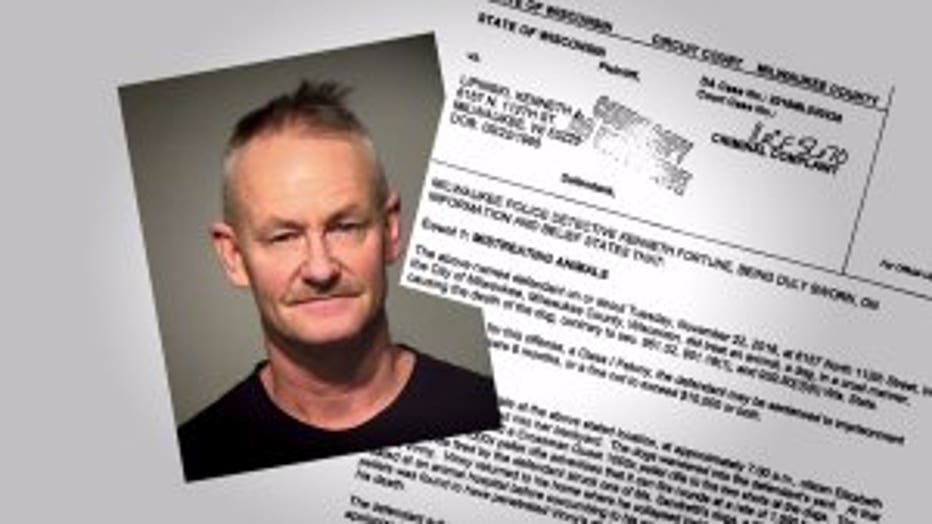 Lipinski's investigation employee case file shows he has been investigated extensively for various issues since 1997.


"All of us have taken pride in the fact that we had a police officer living in the neighborhood. Gave us a sense of security and a sense of pride in the area that a police officer would want to live here too," Sandretti said.

"He used to drive up and down on his police motorcycle and we used to wave at him," Von Drasek said.

Now, they said they don't know what to think.

"Vinny was an innocent dog and Vinny didn't harm nobody at all," Von Drasek said.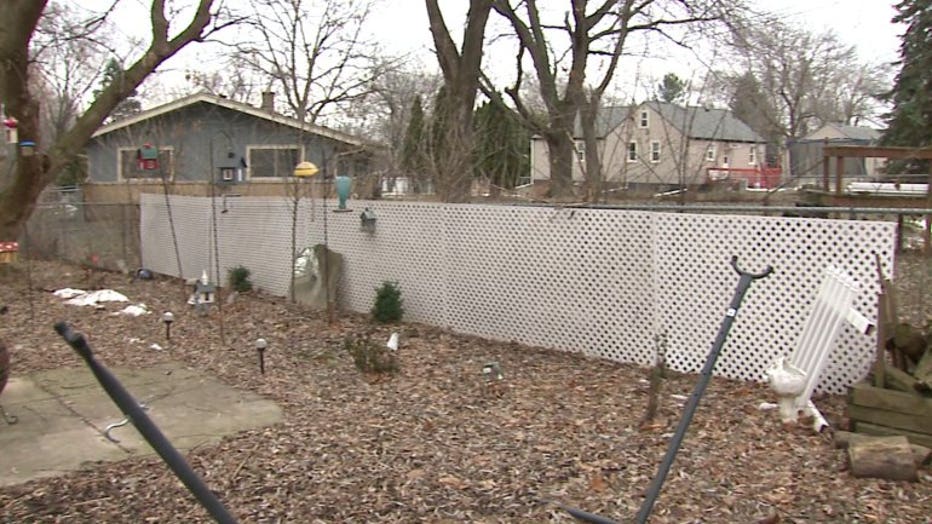 "This man could have easily come over and told us the dog was in his yard, but instead he made the decision and it altered all of our lives," Bartowitz said.

Despite FOX6's repeated attempts to speak to Lipinski on and off-camera, Lipinski said he wanted to follow his lawyer's advice and not talk to the media.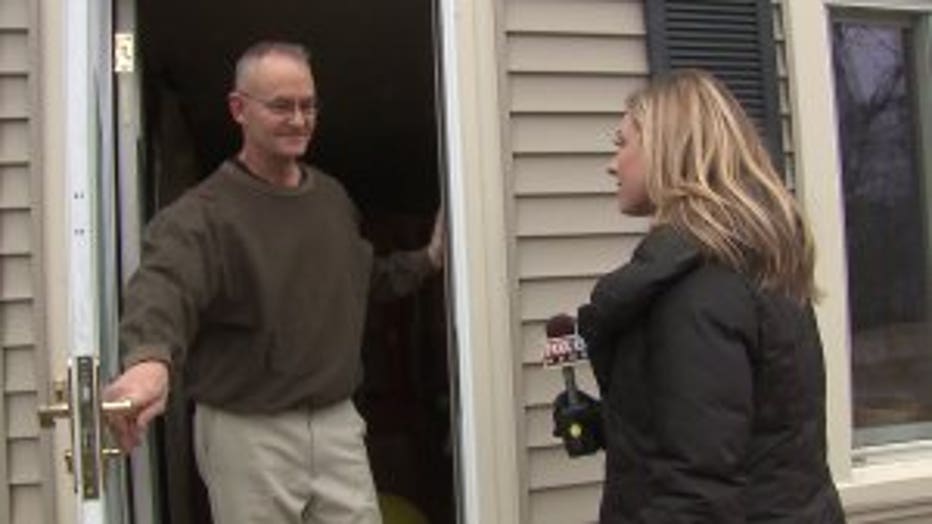 FOX6 Investigator Meghan Dwyer talks with Officer Kenneth Lipinksi at his home.


"Just in the best interest of everything that's happened right now, I think it would be best if we just did not even make a statement today," Lipinski said.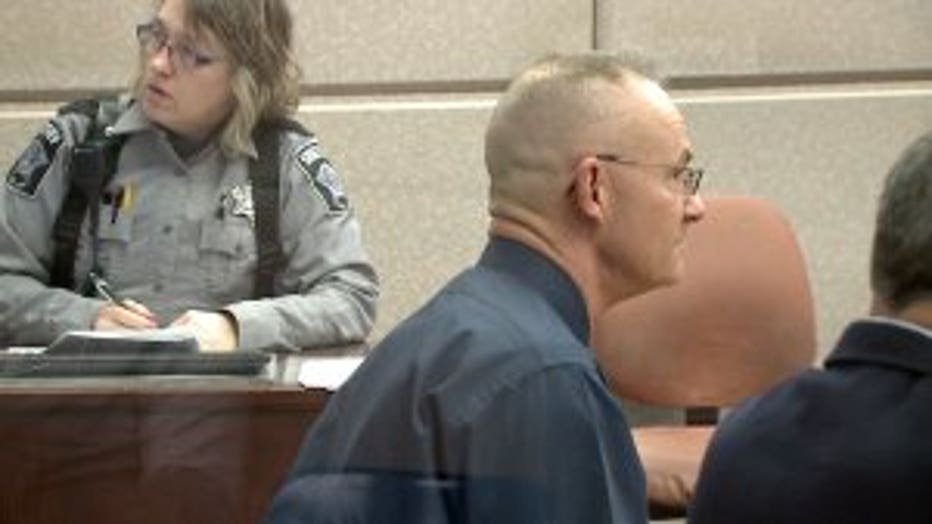 MPD Officer Kenneth Lipinski sits in court. He faces a felony charge of mistreatment of animals. He is suspended with pay.


Lipinski has pleaded not guilty to a felony mistreating animals charge.

He is suspended from work with pay.

The Milwaukee Police Department said Lipinksi is facing departmental discipline and an internal investigation is ongoing.

"What he did shows a total lack of judgment on every level," Bartowitz said.

A review of his employee case file from the Milwaukee Police Department shows this is far from the first time his judgment has been questioned by Internal Affairs.

He's been reprimanded 11 times and suspended once.

Since 1997, just two years after he was hired, there have been 35 Internal Affairs cases opened to investigate him. There's a list of allegations, including misconduct in public office, illegal strip search, soliciting a prostitute, sexual assault, perjury, battery, improper use of force and failure to be courteous, among others. While some of the allegations were found to be untrue, more often than not, there was simply not enough evidence to prove what really happened. In those cases, he was never disciplined.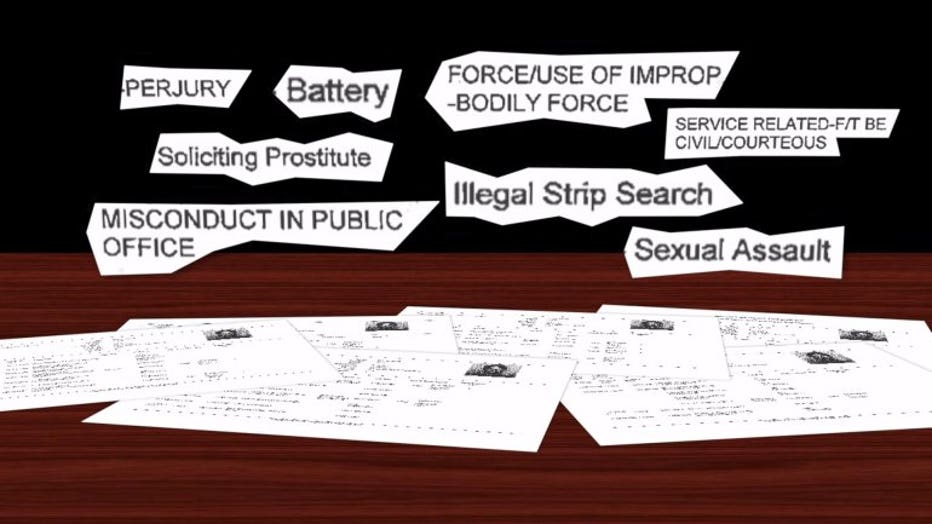 Vinny's owners don't want that history to repeat itself.

"I think as a police officer, you are supposed to be trained to uphold certain rules and laws and I think he should have known better in this case," Bartowitz said.

"I can forgive, but I also can't forget what he is capable of doing," Sandretti said.

Lipinski did apologize to his neighbors, but he didn't offer an explanation as to why he shot the dog. Another police officer who was called to the scene that day told the family Lipinski was just "having a bad day."

In 2015, he was cited for hunting without the proper color clothing on in deer season.

MPD said it's not unusual for police officers who have been on the force a long time — like Lipinski — to have multiple unsustained allegations against them. MPD points out that when Lipinski was disciplined before, it was for rule violations — not for breaking the law. None of the previous allegations against him resulted in criminal charges.