MPD changeover: Interim Chief Alfonso Morales sworn in as Flynn retires


MILWAUKEE -- A new chapter begins in the City of Milwaukee. After ten years of service, Milwaukee Police Chief Ed Flynn retires Friday, February 16th. His replacement captain, Alfonso Morales, was sworn in Friday morning.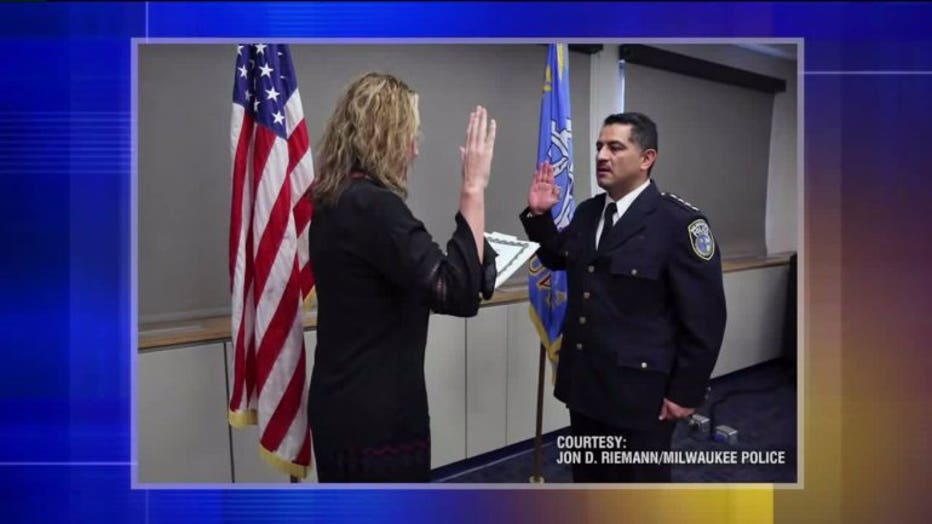 It's been a whirlwind 24-hours for now interim MPD Chief Alfonso Morales, sworn in at a private ceremony with his family by his side.

Residents of that area say they are optimistic about this new appointment.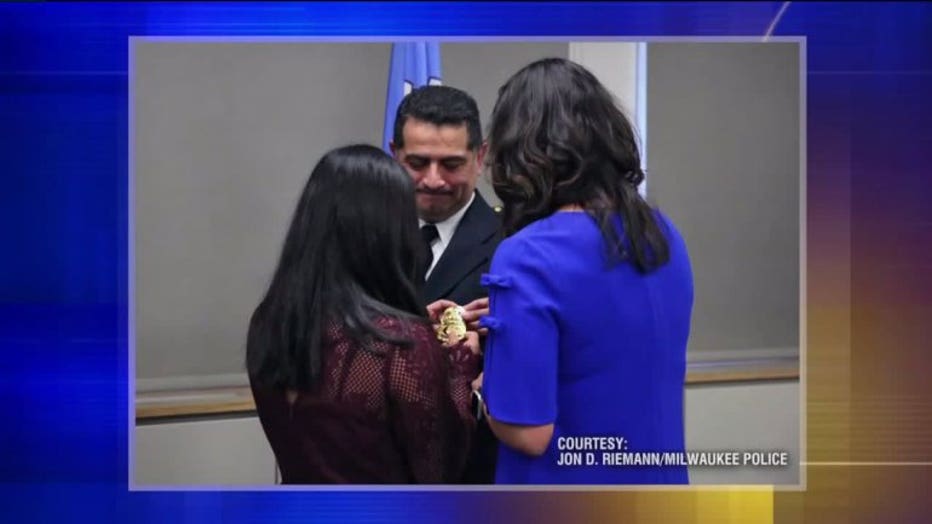 "It's good for the community...good for the neighborhood. I never met him before but I heard a lot of good things about him," said Kevin Chester, Jaacs Barber Shop.

In 1999, Morales was promoted to detective. He has overseen several divisions, including MPD's Gang Crime Unit and Homicide Unit.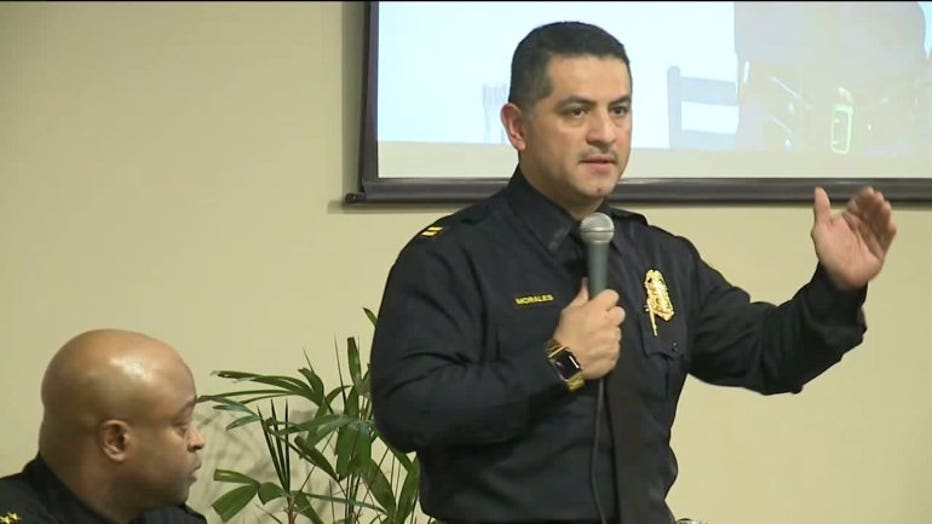 Morales is Mexican-American. He was also born and raised in Milwaukee -- something Mayor Tom Barrett touched on on Thursday night.

"Clearly he knows the community and he understands the needs of the community and the different cultures of the community and that's very important," said Mayor Barrett.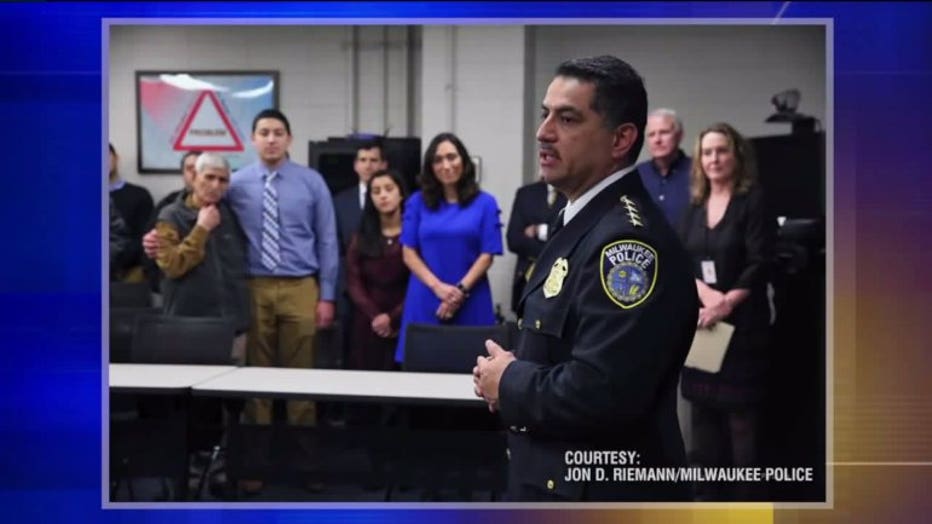 Those in the community familiar with Morales' work, like members of the Hispanic Chamber of Commerce, say his roots in the city will help him in this new role.

"We are so happy to support him because he's an outstanding leader," said Jamie Bernabe, with the Hispanic Chamber of Commerce. "He understands our community is diversifying."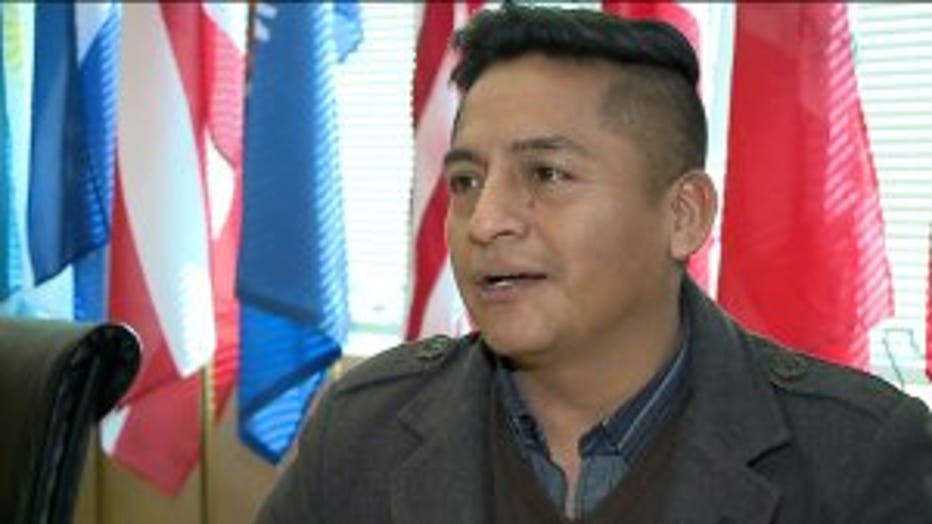 Jamie Bernabe, with the Hispanic Chamber of Commerce


Both Morales, and Inspector Michael Brunson -- who also applied for the job -- will be eligible to apply for permanent chief.

Also retiring Friday, is Assistant Police Chief James Harpole. The Fire and Police Commission will be conducting a nationwide search for permanent police chief. It's not known yet how long Morales will serve as interim chief; Ed Flynn had two years left on his contract.

The Milwaukee Police Association released the following statement on Morales' appointment:

Morales… good for Milwaukee

The Milwaukee Police Association congratulates Captain Alfonso Morales on his new position: Chief of Police, City of Milwaukee.

While we understand the Fire and Police Commission (FPC) has not yet committed to the terms of "interim" we certainly believe stability is a necessity. The FPC should seriously weigh the value of a long disruptive search for the next Chief of Police.
Declare "interim" no less than the remaining two years of the outgoing chief's term and let us get to the business at hand… properly: protecting and serving our community!

Morale ticked up with the appointment of Morales! Now let us share this new fantastic opportunity with the community - - safer tomorrows for all! I believe this chief will work with the community; while supporting the professional police officers focused on affecting the citizens positively.

Optimistic… be patient and believe.


The League of United Latin American Citizens (LULAC) released the following statement on Morales' appointment:

"LULAC Wisconsin is honored that the Fire and Police Commission appointed Captain Morales as the interim Chief of Police. Morales brings the experience needed to serve all residents of the City of Milwaukee. We look forward to the collaboration between Captain Morales and Inspector Brunson to bring cultural diversity in a leadership position that will help serve the residents in the City of Milwaukee."