"Moving forward, together, boldly:" Mark Mone named the 9th chancellor of UW-Milwaukee


MILWAUKEE (WITI) -- Mark Mone was named the ninth chancellor of the University of Wisconsin-Milwaukee on Monday morning, December 15th.

Mone has served as the interim chancellor at UW-Milwaukee since May, following the departure of former Chancellor Michael Lovell. He will step into his new leadership post immediately.

"The vision I'd like to articulate today is moving forward, together, boldly," said Mone during a news conference on Monday.

Mone has been part of the UW-Milwaukee system for about 25 years. It's a time, he says, that has really helped him realize some of the challenges facing the university -- and how to tackle them.

"UW-Milwaukee has had enrollment declines for the last 4 years," said Mone. "That's something we are working on, making sure the quality of our student life experience is the best we can make it."

According to the UW-Milwaukee website, Mone is a professor of management within the UWM Lubar School of Business and for the past two years has served as the Chancellor's Designee for Strategic Planning and Campus Climate. The latter is a cabinet-level appointment in which Mone works with the university's senior leadership and governance groups, and all university stakeholders to develop UW-Milwaukee's 2020 strategic plan, and to develop and implement university-wide programs to improve organizational climate.

Mone has been a member of the UW-Milwaukee faculty since 1989, serving for more than 15 years as the Lubar School of Business Associate Dean for Executive Education and Business Engagement.  His responsibilities involved external relations for the Lubar School, including partnerships with business, medical, legal, government, and not-for profit organizations. Mone was also responsible for the Executive MBA program, the longest running program of its kind in Wisconsin; career services; and other financial and marketing functions.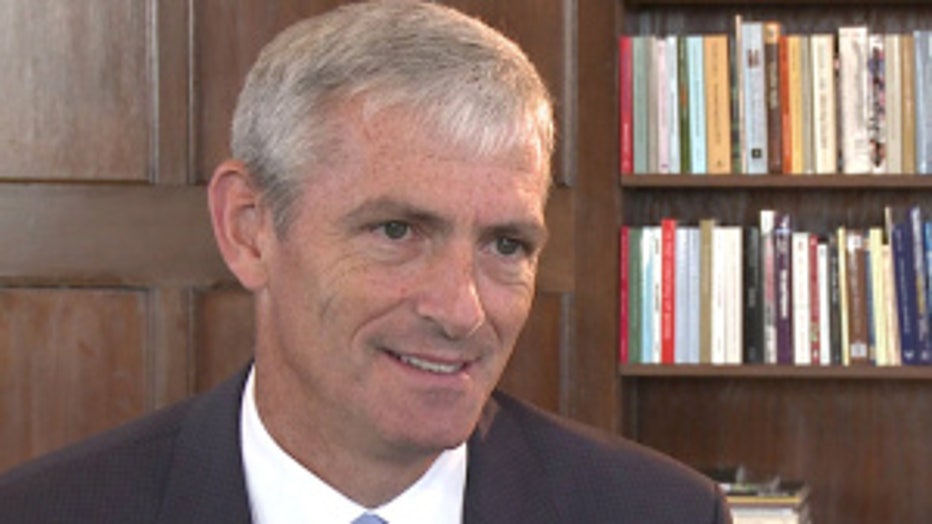 Marquette University President Michael Lovell issued the following statement on Mone:

"I'm very happy to learn Mark was selected as UWM chancellor – a great choice. I look forward to further strengthening the many partnerships between our universities and other area organizations to the benefit of the city, state and beyond."

The UWM Student Association President, Ryan Sorenson, issued this statement on Mone:

"The Student Association would like to congratulate Mark Mone on his appointment as Chancellor of the University of Wisconsin-Milwaukee. Mark showed himself to be a strong candidate throughout a competitive search process, and he has been a friend to the Student Association for many years."

Mone beat out two other finalists for the chancellor's job — Gail Hackett, provost and executive vice chancellor for academic affairs at the University of Missouri-Kansas City and William "Mike" Sherman, senior vice president, provost and chief operating officer at the University of Akron. He will earn $340,000 as chancellor.