Moving forward: Milwaukee Co. committee approves $500K for repairs to "Show Dome"


MILWAUKEE -- A Milwaukee County committee approved on Tuesday, March 8th $500,000 for repairs to the Show Dome at the Mitchell Park Conservatory.

Officials with Milwaukee County Parks are expected to come back to the County Board in May to provide an update on the project -- and possibly request additional funding to repair the other two Domes (Arid and Tropical).

The goal is for the Show Dome to reopen in May, and for the other two Domes to reopen by the end of the year.

Long-term, a rough estimate for a full restoration of all three Domes ranges from $60 million to $71 million.

The Mitchell Park Domes have been closed since January 29th, after a piece of concrete fell from the Arid Dome.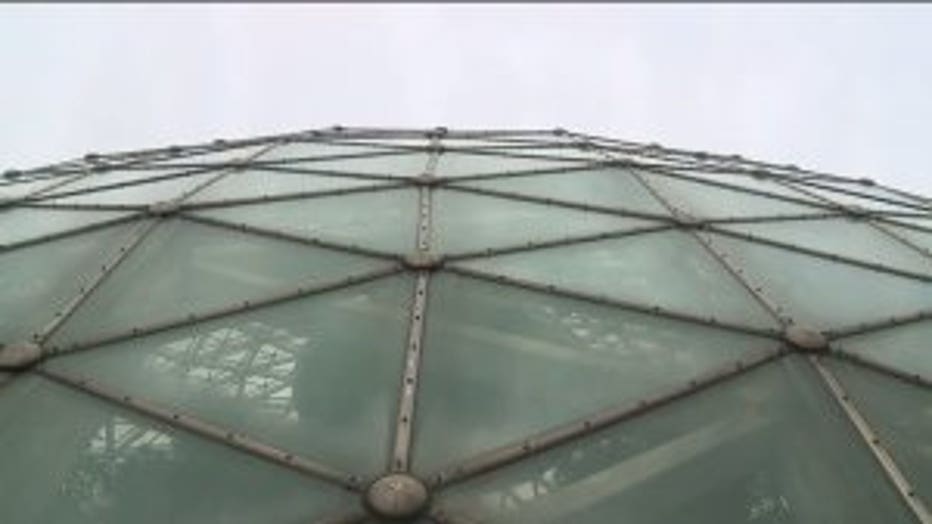 In September 2015, Milwaukee County Parks Director John Dargle testified in support of a $500,000 plan to put up safety nets in the Domes. The nets were never installed.

Parks officials say the $500,000 available for Domes repairs will cover the nets in the Show Dome, which hosts the majority of events in the Domes.

Milwaukee County Executive Chris Abele on Tuesday announced the creation of a "Domes Long-Term Planning Steering Committee" that will "help seek public input and create a vision for a facility which serves the needs of a broad spectrum of Milwaukee County residents and organizations, as well as create recommendations on how to proceed."

Abele said this in a statement:

The Mitchell Park Conservatory Domes are part of the cultural identity of Milwaukee County. Though the overall structure of the Domes remains secure, the materials and technology used during construction are now outdated, and concrete debris has been observed falling in recent years. Despite proactive steps to address this condition in 2013 and 2014, the problem continues to occur. These conditions led to the decision to temporarily close the Domes as the County works on implementing a short-term fix that will allow the Domes to safely reopen.

Clark Square Initiative, Journey House, Friends of the Domes, Visit Milwaukee, and Newaukee are just a few of the neighborhood organizations and stakeholders who have already agreed to join the Parks Department and the director of the Domes as part of the steering committee.

These community partners will bring expertise and guidance on a wide range of issues related to the Domes, such as their impact on tourism and economic development, the cultural importance and historic legacy of the Domes and Mitchell Park, revenue and funding sources, and operational needs and structure.

"Short-term fixes have been the status quo at the Domes for more than 20 years. I won't keep pushing this problem down the road. It is time for us as a community and County to have a conversation about the best way to invest in the next phase of the Domes and Mitchell Park," County Executive Chris Abele said. "The steering committee I'm announcing today is comprised of leaders who will help guide the public engagement process and ensure that the community has a vital stake in the process of imagining what could be for the Domes and Mitchell Park. We've been talking with these partners for weeks and look forward to getting started."