Mount Pleasant man arrested for eighth OWI, accused in hit-and-run crash
RACINE COUNTY -- A Mount Pleasant man has been charged in connection with his eighth OWI offense following a hit-and-run crash that happened on Saturday, March 5th.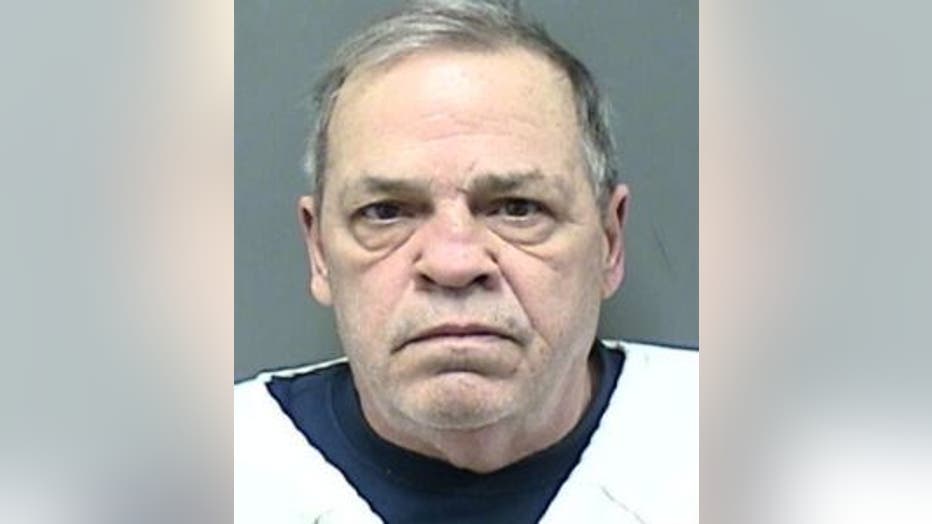 64-year-old Alan Lawrence of Mount Pleasant faces one count of OWI (seventh, eighth or ninth offense) and one count of hit-and-run, attended vehicle.

According to the criminal complaint, on March 5th, police were dispatched to the area near State Highway 32 and Chicory Road for a report of a hit-and-run crash. A victim indicated she was headed northbound on State Highway 32 when she was struck by another vehicle attempting to make a left hand turn from Larsen Street to State Highway 32.

The woman indicated her vehicle was struck on the passenger side.

The suspect vehicle's front license plate came off as a result of the crash.

The victim told police she yelled at the striking driver, asking whether he was going to stop, and she said it seemed as though he was going to stop at first, but he then took off.

Police ran the license plate from the striking vehicle, and the vehicle was listed to Alan Lawrence. Police learned Lawrence lived a few blocks away from where the crash happened.

Police spoke with a witness at the scene of the crash, who indicated that after the crash, he observed the suspect vehicle nearly create another crash as the vehicle came across the intersection of Larsen and State Highway 32.

Once the vehicle was southbound on State Highway 32, the witness said he followed the suspect vehicle as it headed north on Sheridan and pulled into a driveway. The witness said the striking driver "appeared to be scared as a result of the crash." This witness was able to provide a description of the striking driver.

Officers arrived at Lawrence's home, and observed a vehicle in the driveway that was missing the front license plate and had damage to its driver's side.

Police knocked on the door, and at first, no one came to the door. Officers looked into the windows and observed two bottles of what appeared to be a clear liquor.

Officers knocked on windows and eventually observed someone getting up from a bed.

According to the complaint, police watched as Lawrence nearly fell as he was walking. It appeared as though he was struggling to keep his balance as he was walking to the door, and he walked into a wall as he was headed to the door.

Police observed a smell of intoxicants coming from Lawrence and noticed he had slurred speech and his eyes were glassy.

Lawrence matched the description of the striking driver given by the witness in this case.

According to the complaint, Lawrence denied being involved in an accident. Officers noted that he appeared extremely intoxicated. Officers said he was uncooperative, and only answered one question -- whether he had been drinking since he got home. Lawrence said "no."

Officers learned Lawrence had a .02 alcohol concentration restriction -- meaning he cannot operate a vehicle with a BAC higher than .02. They also learned Lawrence had seven prior OWI convictions.

The complaint indicates Lawrence performed poorly during field sobriety tests.

Lawrence was arrested for OWI, eighth offense and hit-and-run. He was taken to the hospital for a blood draw, and eventually transported to the Racine County Jail.

Lawrence made his initial appearance in court in this case on March 7th. He was bound over for trial, and a preliminary hearing was scheduled for March 17th.

Cash bond was set at $10,000, and it was ordered that he consume no alcohol -- monitored by random urine screens and breathalyzers.