Mount Pleasant approves redevelopment plan for Foxconn project area
MOUNT PLEASANT --  The Village of Mount Pleasant Board voted on Monday evening, June 4 to approve a redevelopment plan for the Foxconn Project Area previously recommended by the Mount Pleasant Community Development Authority (CDA). The vote gives the CDA the authority to issue double tax-exempt bonds, saving the village millions of dollars.

A news release indicates the village's approach has enabled it to acquire 100 percent of the land in the core section of Area 1, where the first phase of Foxconn's manufacturing campus will be located, as well as 80 percent of land in the entire project area – Areas I, 2 and 3 – all through voluntary agreements with property owners.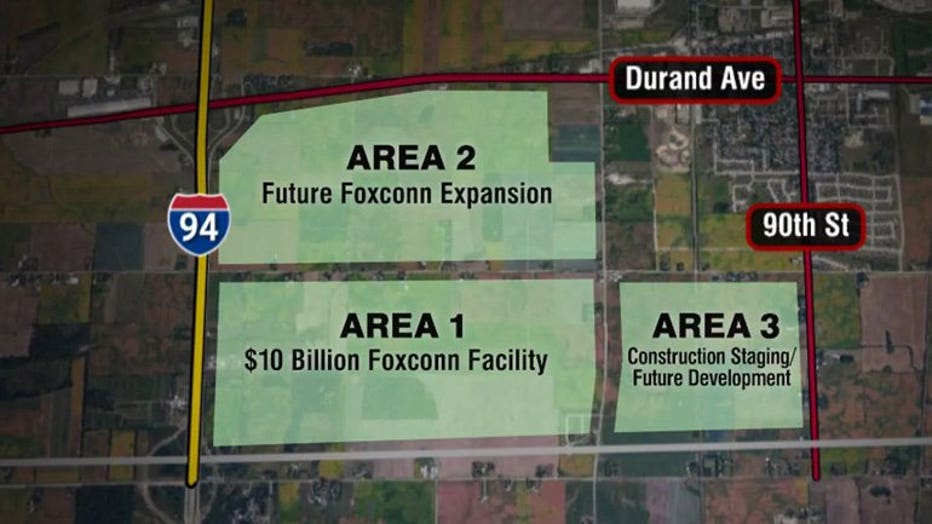 Foxconn site identified in Mount Pleasant


The Mount Pleasant Village Board reiterated its plans to continue to pursue all reasonable efforts to reach agreements with individual property owners.

Foxconn is investing an estimated $10 billion in Mount Pleasant to create North America's first liquid crystal display (LCD) manufacturing facility. The Foxconn manufacturing campus will be approximately 22 million sq. ft. — the largest project in the state and one of the largest manufacturing campuses in the world.