"Most people just walk right by it:" Racine man facing charges after fight over Confederate flag


RACINE -- 37-year-old Tajaun Boatner of Racine is facing charges after he allegedly pushed a woman down during a fight over a Confederate flag. The incident occurred on Friday, August 7th in the city of Racine.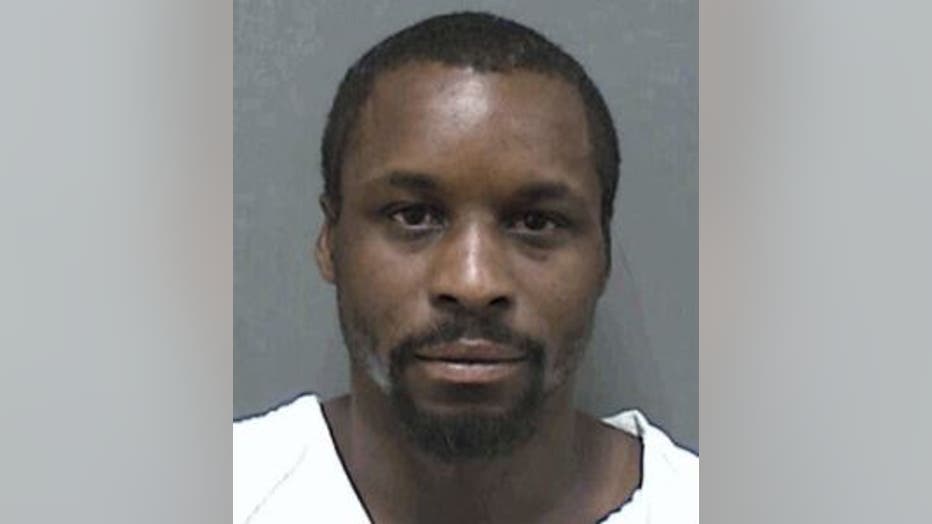 "Most people just walk right by it," Toni Barribeau says of her Confederate flag.

According to the criminal complaint, Racine police were called the area of 13th and Center around 5:47 p.m. on August 7th after receiving a call about a woman being pushed down by a man.

When officers arrived on scene, they spoke with the victim, who reported that Tajaun Boatner confronted her at her home and pushed her down. The victim told police that the incident occurred during an argument over a Confederate flag hanging in one of her windows.

Nathan Blashka, a neighbor, watched as things quickly became heated.

"He was arguing with her -- asking her politely at first to take down the flag, and then she called him (a racial slur) like five or six times," Blashka said.

According to the complaint, the victim told police she was on her porch when Boatner confronted her regarding a Confederate flag hanging in her kitchen window. The victim stated that Boatner asked her to take the flag out of her window and she did so, moving it into the bathroom window. The victim claims this upset Boatner  -- and both parties began yelling at each other.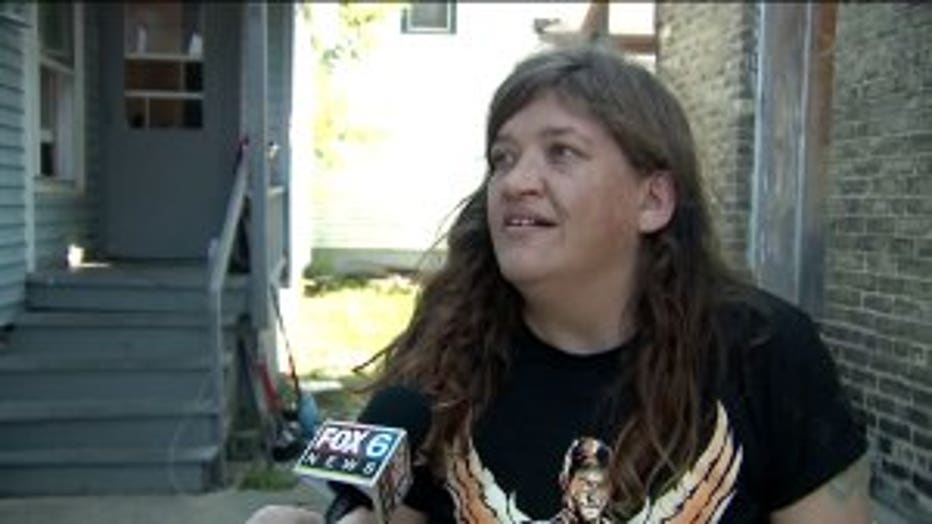 The complaint indicates that the victim then told Boatner to leave. That's when Boatner allegedly walked up her porch and pushed her down. The victim claims Boatner then entered her residence and removed the flag from the window.

"After he decided to call me names, and after he pushed me into the kitchen, that's when I called him the (racial slur) because no one has the right to put their hands on anybody," Barribeau said.

Shortly after police arrived on scene, they located Boatner walking down the street nearby. When police stopped Boatner, he became "extremely argumentative" with the officers, according to the complaint.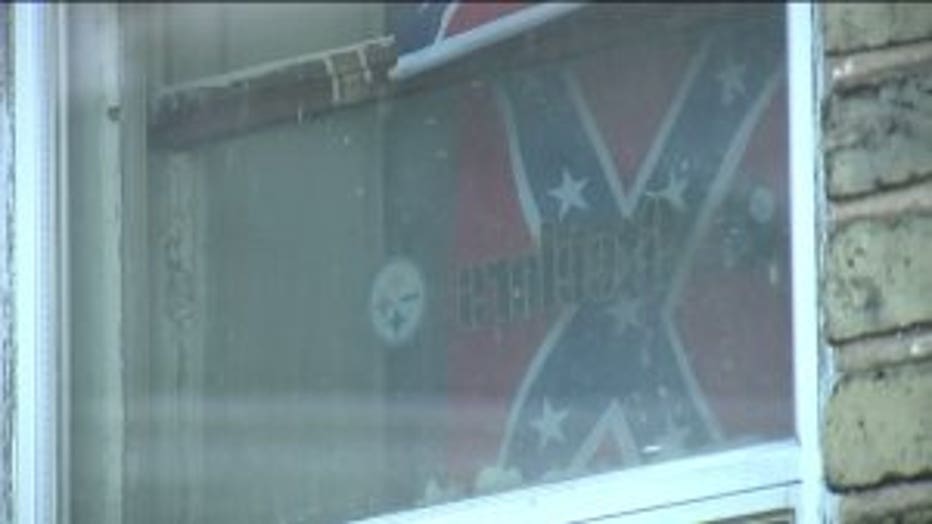 Toni Barribeau's Confederate flag


The complaint says "due to the initial complaint of being pushed down by Boatner, along with Boatner's argumentative and confrontational demeanor towards the officers, the officers made a decision to detain Boatner in handcuffs." During that time, police say Boatner became "resistive," "extremely loud and argumentative and refused to spread his feet so that a pat down could be conducted for weapons."

After police arrested Boatner, he began pushing against the officers. Once he was placed in the transport wagon, he reportedly kicked at the officers.

Tajaun Boatner is charged with criminal trespassing, misdemeanor battery, disorderly conduct, misdemeanor theft and obstruction of an officer.

Barribeau was also arrested after this incident, and charged with disorderly conduct. She says she plans to fight the allegations against her in court.

Barribeau says despite her language during this fight, her Confederate flag isn't a symbol of hate.

But neighbors disagree.

"I don't think that flag should be in any neighborhood," a neighbor said.

As for her Confederate flag, Barribeau says it's no longer in a window, and instead, she has hung it inside her home.

Boatner has an open case out of Racine County filed in March 2015 for misdemeanor battery. He is set to stand trial in that case -- and he'll be in court on September 10th for a pre-trial conference.