"Momentary confusion:" Milwaukee streetcar construction causes some headache in the Third Ward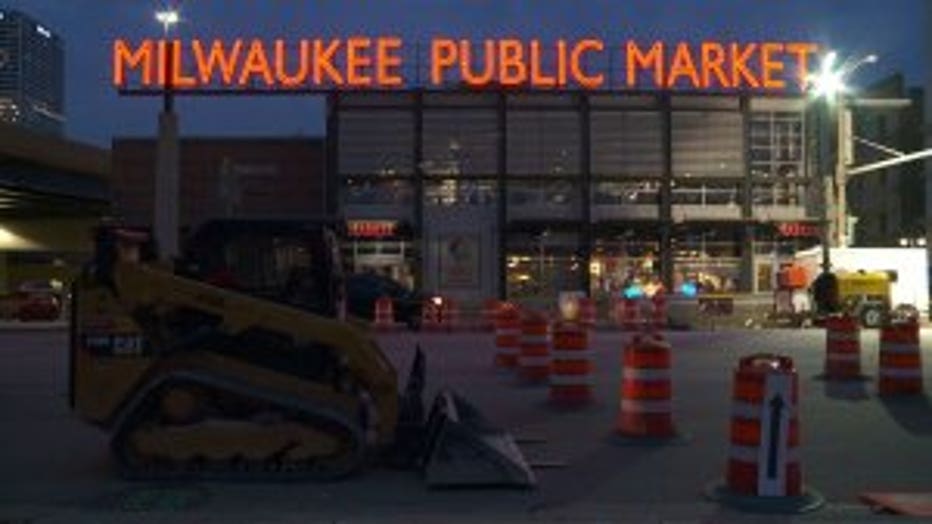 MILWAUKEE -- A big weekend for construction on the Milwaukee streetcar is creating a headache for drivers and businesses in the Third Ward.

With both levels of the Milwaukee Public Market packed with thousands of people looking for a warm beverage or a sweet treat Saturday afternoon, November 11th, you wouldn't think outside nearly every road around the building is torn up.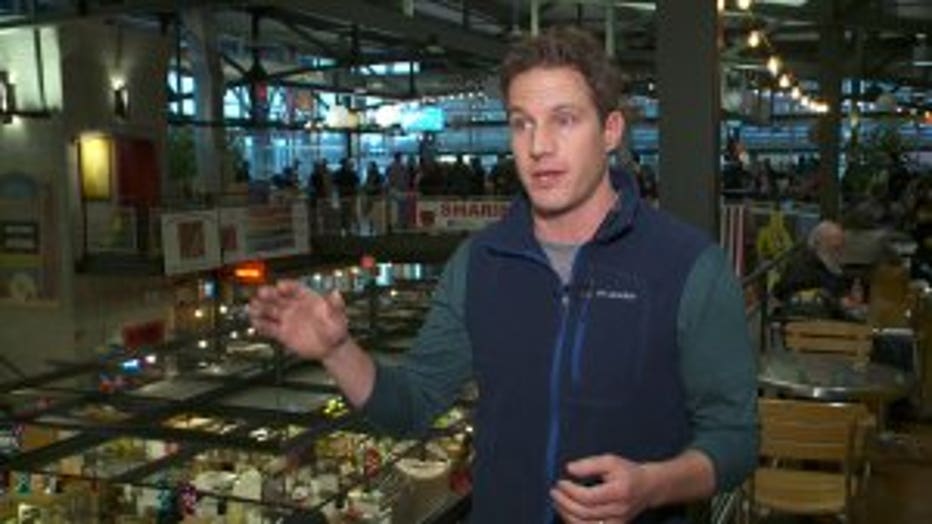 "We're going through an intersection closure of downtown, which is one of the main arteries," said Milwaukee Public Market Executive Director, Paul Schwartz.

Friday, the city closed the intersection at St. Paul and Water Street, as crews work on the streetcar through Monday. While construction downtown has interfered with operations at several businesses over the past couple months, most recently, WMSE Radio reported their cable was cut Thursday -- temporarily taking them off the air. Public Market Executive Director, Paul Schwartz, anticipates the impact on his customers will be minimal thanks to weekly communication with project managers.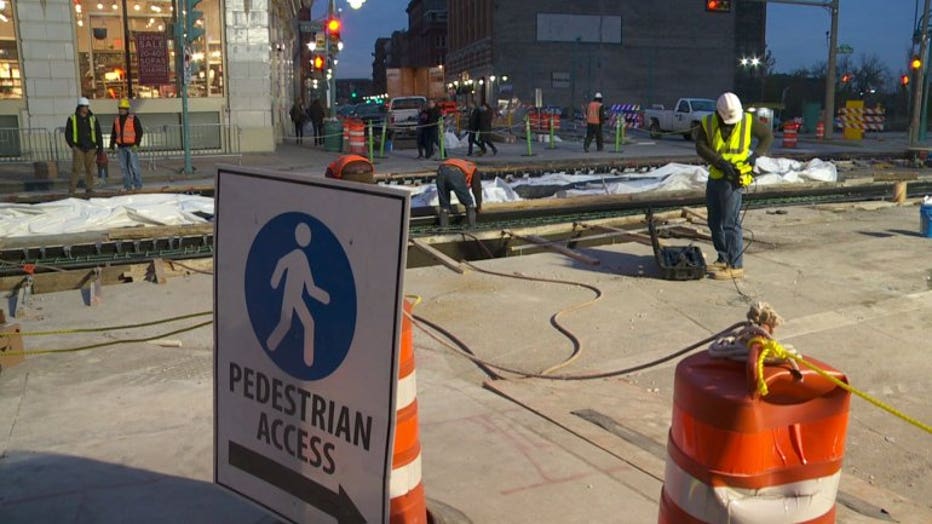 "We talk about what are the plans for the next week. How are pedestrians going to be able to get into the market and into the Ward. How are motorists able to get into the Ward," said Schwartz.

"There was a guy directing traffic, told us to turn around," said Nick Hapak, Marquette University student.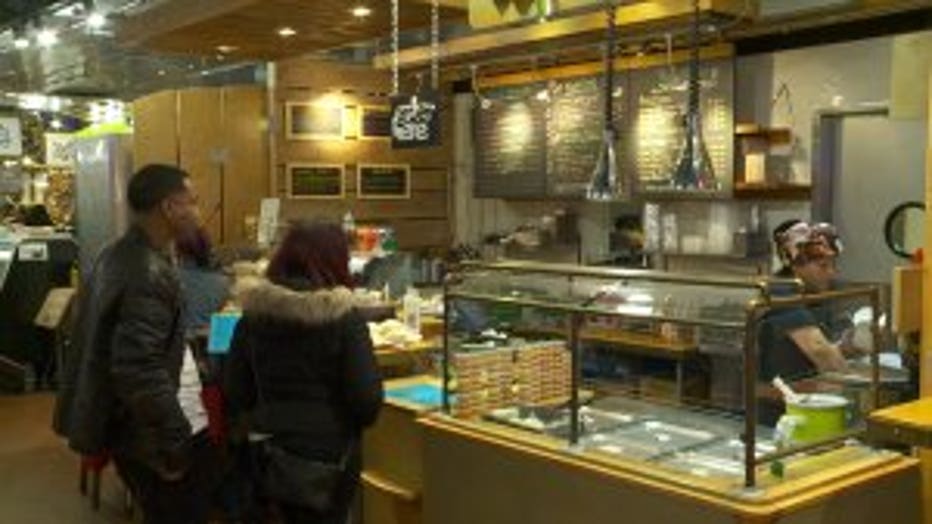 "Momentary confusion as we drove down here because of road closures. But we got through it, not too bad," said Tom Anderson and Lauren Haisley, Milwaukee residents.

"They waved us in, it was real pleasant," said Steve Miller, Wauwatosa resident.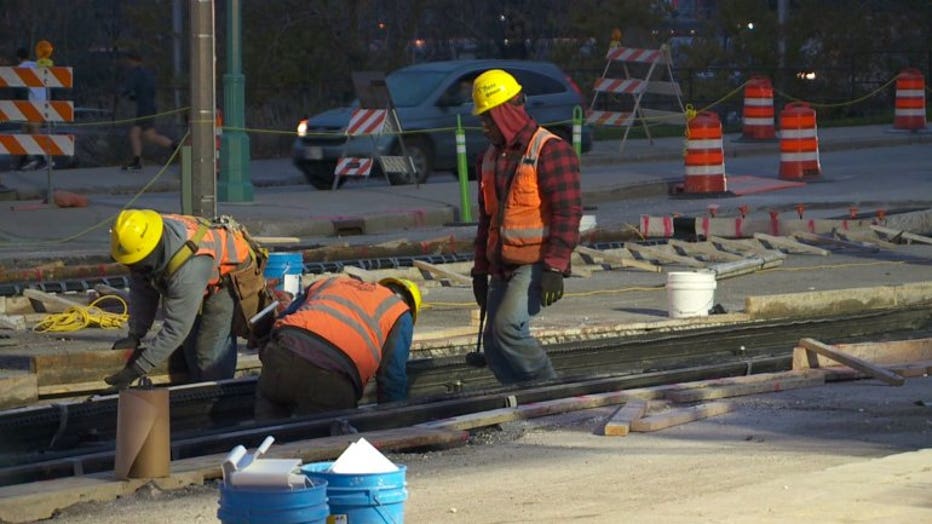 Schwartz says the big shutdown will also pay off in the long-run. It's either one weekend of congestion or several weekends of slightly smaller inconveniences.

"We went to the vendors and said, listen it's a choice nose, we have to close the intersection this weekend, so that everything can reopen next weekend -- instead of spilling into the Thanksgiving and the holiday season," Schwartz said.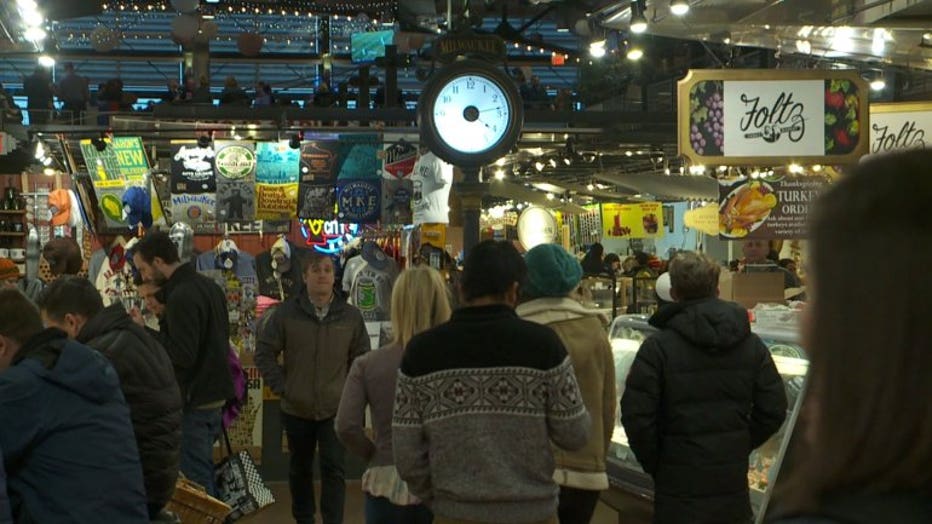 As a "thank you" to shoppers, the Milwaukee Public Market and Third Ward Neighborhood Association are offering free parking this weekend in the market lot and Third Ward parking garage. Street parking is also free on Sundays.