Moment of Silence: Milwaukee Common Council pauses to remember Ald. Joe Dudzik
MILWAUKEE -- Members of the Milwaukee Common Council paused for one minute at the start of its session on Tuesday, June 2nd to remember their colleague, Joe Dudzik.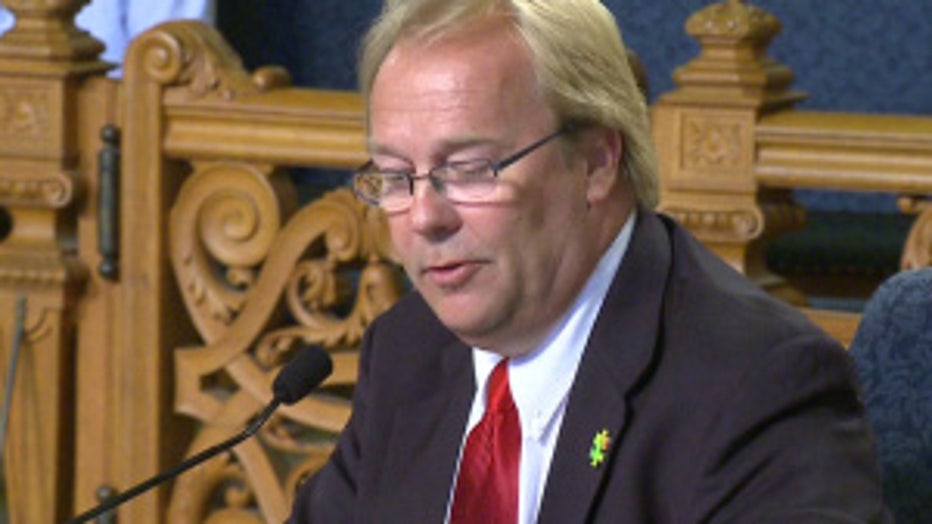 Milwaukee Alderman Joe Dudzik


Dudzik died from injuries suffered after crashing his motorcycle near 76th and Morgan Ave. on Thursday, May 21st. Dudzik was laid to rest on May 27th.

Police say Dudzik, 56, was riding his motorcycle when he struck barricades warning of a construction site. The Medical Examiner's report says Dudzik flew off the cycle and landed 75 feet away. He was taken to a hospital where he died from his injuries. Dudzik was not wearing a helmet.

The Milwaukee County Medical Examiner's Office reports that Dudzik had a blood alcohol level of .137. The report also indicates speed was a factor in the motorcycle crash.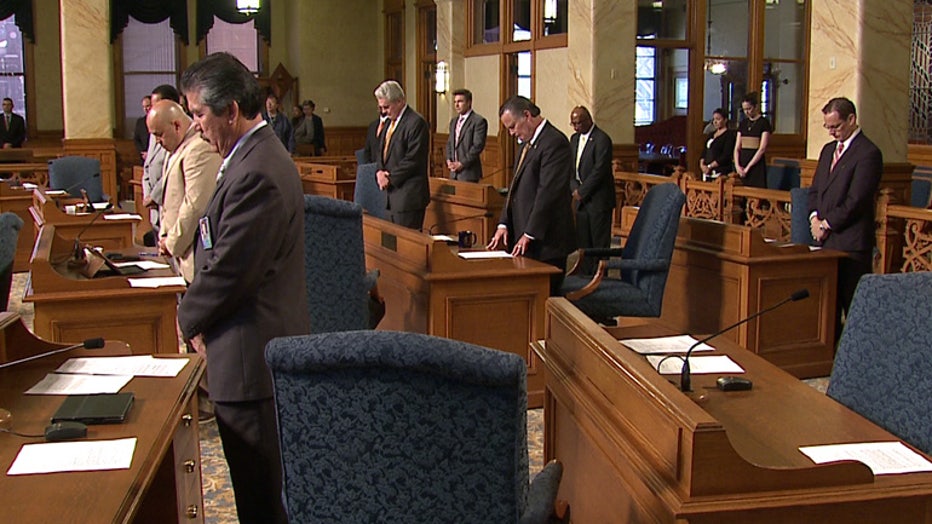 Moment of silence at Milwaukee Common Council for Joe Dudzik


Meanwhile, Common Council President Michael Murphy has called for an August 18th special election for the 11th Aldermanic District seat left vacant after the sudden passing of Alderman Dudzik.

"Knowing how much Alderman Dudzik truly loved serving his district and his constituents, I believe he would want the election to take place as soon as is reasonable, so service and representation can continue as needed," President Murphy said.

Any person intending to run for the 11th District Aldermanic seat should register as a candidate by filing a Campaign Registration Statement with the City of Milwaukee Election Commission, City Hall, Room 501. According to state statute, the circulation of nomination papers can begin, effective Tuesday.  The deadline for submitting nomination papers to the city Election Commission is 5 p.m. on June 23rd.

A successor shall be elected to serve the remainder of the unexpired term which will expire on April 18th, 2016.

State law requires a person running for an aldermanic seat to reside in that district on the date of the election. There is no requirement for a person to live in the district while seeking office, including while circulating nomination papers.

If there are more than two official candidates, a primary election for the seat will be held on July 21st, with the top two vote-getters moving on to the final election, scheduled for Tuesday, August 18th.

Additional information on running for public office is available on the Election Commission website at www.milwaukee.gov/election.

Murphy also announced Tuesday he will assume two Common Council committee seats held by Alderman Dudzik.

"In the wake of the sudden and tragic passing of Alderman Dudzik, until further notice I will assume the seats on the Public Safety and Finance and Personnel committees that he very ably held," President Murphy said.

President Murphy, chair of the Steering and Rules Committee, was the longtime chair of the Finance and Personnel Committee prior to his election to Council president in early 2014. The longest serving current Council member, President Murphy was first elected to the Council in 1989 and has served on every Council standing committee during his career.