Model for Milwaukee? FOX6 visits arena in Columbus, Ohio, used as inspiration by Bucks officials


COLUMBUS, OHIO -- The Milwaukee Bucks have said for months they want their new arena to anchor a downtown development that transforms the city and even the state. Team officials, including majority owners, have visited several cities to study their arena projects. One of the cities the Bucks have looked to is Columbus, Ohio. The Arena District opened 15 years ago in the Buckeye State's capital city. In October, FOX6's A.J. Bayatpour visited to learn more about Nationwide Arena and how it compares to what we know so far about the Bucks' proposed arena location and funding.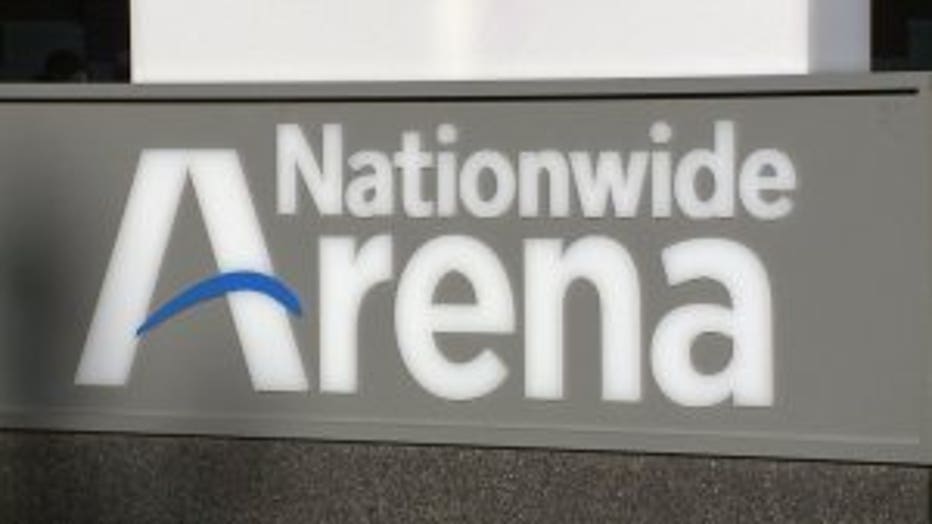 Central Ohio is no stranger to major sporting events. Columbus is the home of Ohio State University and its defending national champion football team. Yet, outside Nationwide Arena, fans said the arrival of a professional sports franchise – the National Hockey League's Blue Jackets – truly bought the city into the big time.

"We were a big city. Now we`re a big league city, and it`s made a huge change in perception," said Jack Stokely.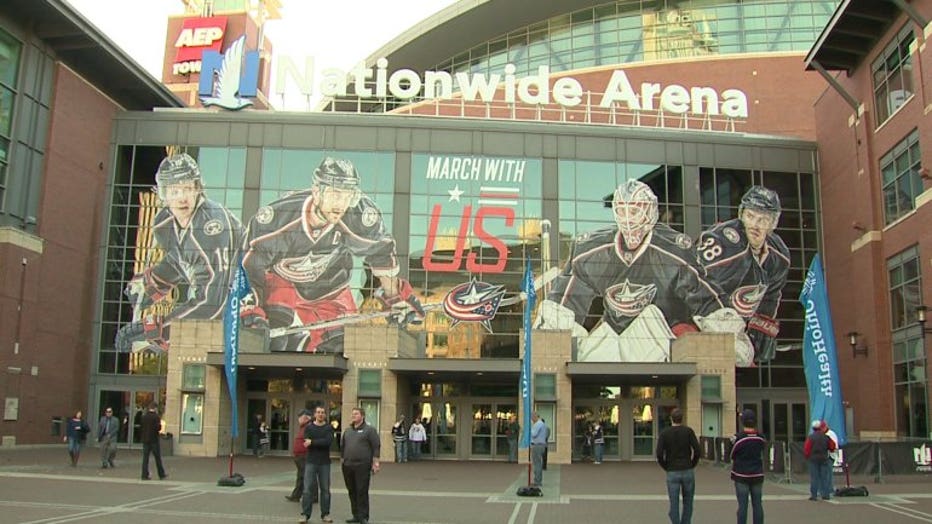 Opening in 2000, the Arena District features all the elements the Bucks have listed in their proposal: a state-of-the-art arena surrounded by new residential, retail, and office structures. The idea is to ensure the project rewards taxpayers by having year-round activity as opposed to a single building that attracts people only when there's an event.

Columbus officials estimated the Arena District has generated $1 billion worth of private investment over the last 15 years and there are still plans to expand the development. The Arena District is also similar to the Bucks' plan in that it was built on a vast vacant downtown lot. The Bucks' proposed arena development includes the vacant Park East property, which Milwaukee County Executive Chris Abele is selling to the team for $1. The Ohio State Penitentiary had been at what is now Nationwide Arena. After the state demolished the prison, it became a desolate brownfield.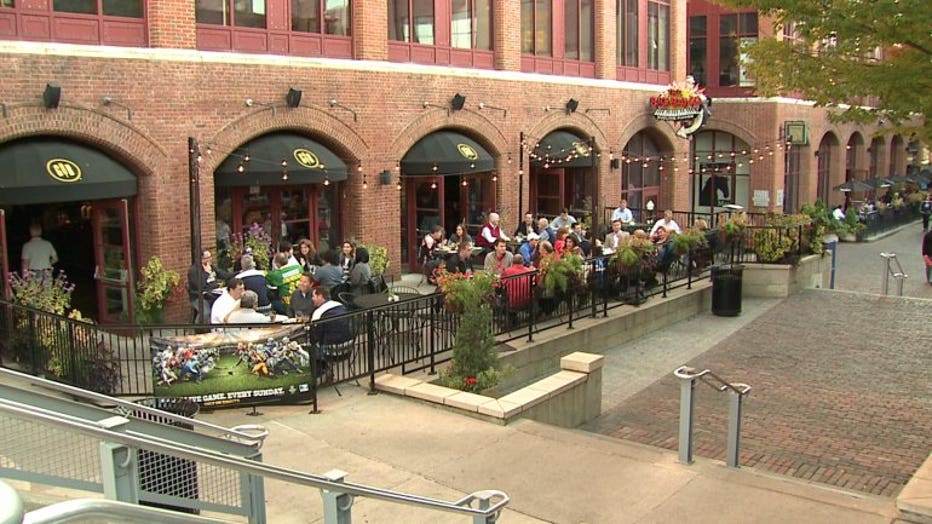 Columbus, Ohio arena district


"You really have a model here in Columbus of developing an arena district where you have a multi-use, multi-purpose neighborhood," said Dr. Robert Greenbaum, associate dean at Ohio State's College of Public Affairs.

Greenbaum led a study in 2008 that sought to measure the impact of the Arena District. He says making a new arena part of a much larger development is crucial because multiple studies have concluded sports facilities themselves are not smart public investments. That's because of the "substitution effect" – that people would simply spend their disposable income somewhere else if an arena or team were to vanish.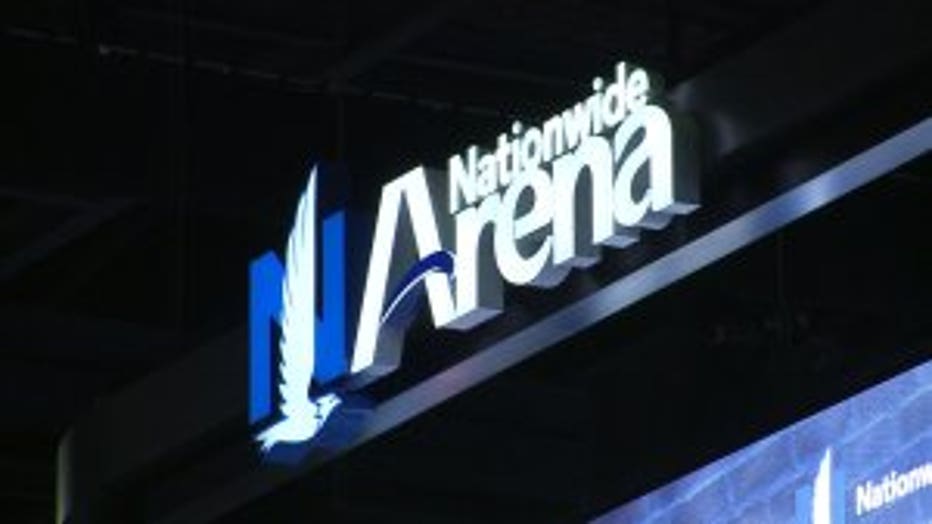 "Oftentimes, there is no net benefit to a community," Greenbaum said, "But the second issue is once you`ve make that investment, how do you do it?"

In Milwaukee, the public investment could exceed $400 million once you account for interest. The construction of Nationwide Arena, which cost $150 million in 2000, involved zero taxpayer dollars…at least at first.

"I think it was unrealistic from the beginning," Greenbaum said, "It was a somewhat new model, or a unique model, to rely so much on private development and part of that was Columbus voters voted `no` multiple times before this happened."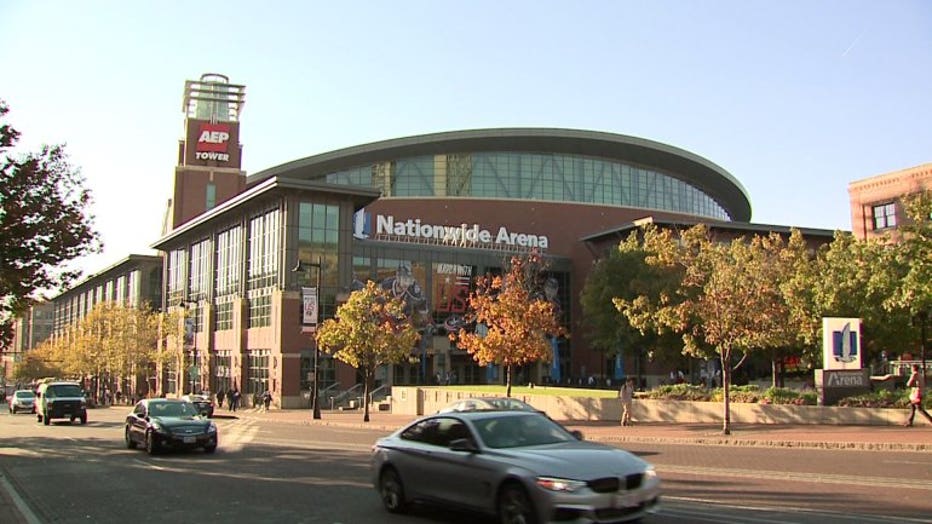 In 2012, the public took ownership of Nationwide Arena. It wasn't making enough money to cover the costs of maintenance, upgrades, and debt repayment. Lawmakers approved a plan to divert some of the revenue from four Ohio casinos, including the one in Columbus, toward the arena.

"To support operations and maintenance, capital repairs and improvements and loan repayment," said Don Brown, director of the Franklin County Convention Facilities Authority.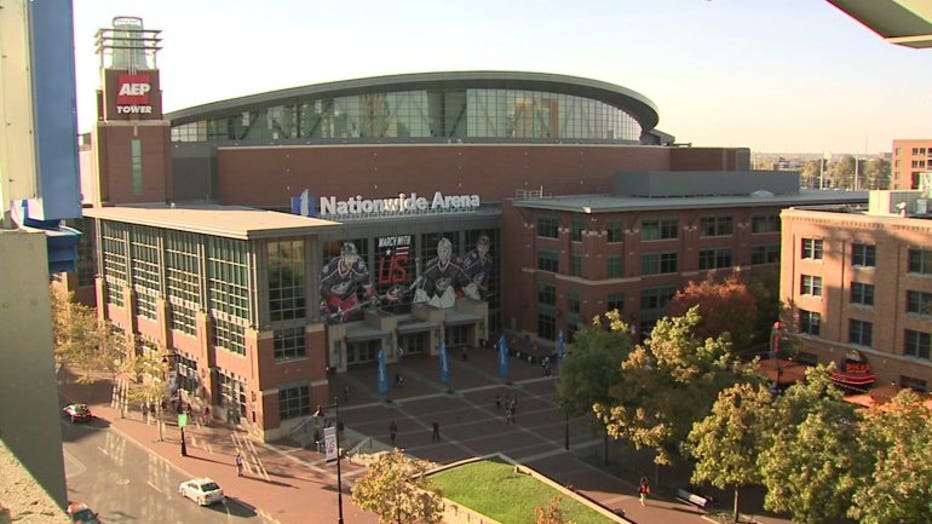 Brown said, in the years that followed, casino revenue has not met projections. As a result, planned arena improvements, such as the replacement of seats in the upper bowl, have been delayed.

"We're working on that," Brown said, "We're working on a plan to fine-tune the formula that we agreed to in 2012 so that we can meet all these cash flow obligations."



Brown estimated building a new arena similar to Nationwide Arena in 2015 would cost about $500 million, which is the estimated cost of the Bucks' new arena. Also like the Bucks, the Jackets play in one of their league's smallest markets. Team officials in both Columbus and Milwaukee say their teams are more reliant on good attendance because their local television rights fees generate less revenue than teams in larger cities.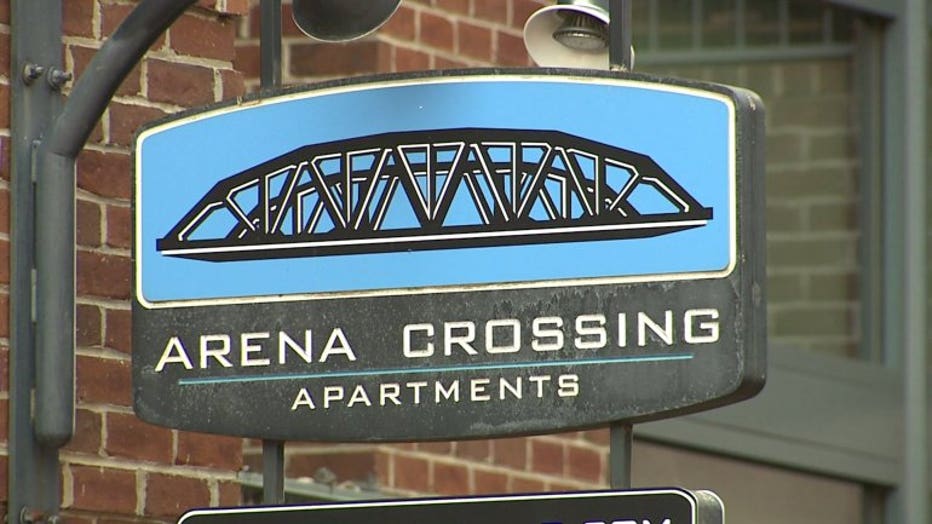 Columbus, Ohio arena district


"Everything we do matters, "said Larry Hoepfner, Blue Jackets Vice President of Business Operations. "We can`t get away with a losing streak here or something happening over there. We have to be on our game each and every night."

On the night FOX6's A.J. Bayatpour spent at Nationwide Arena, the Jackets failed to score a goal en route to their seventh consecutive loss to start the season. The following day, the team reacted strongly; firing the head coach.

Outside the building, fans still exude optimism when considering the overall picture. They point to the promise of a development that is still growing. However, it's also undeniable that Columbus' Arena District has come with significant, unanticipated public costs. Greenbaum said it is promising that the Bucks' funding agreement makes the team responsible for any cost overruns, as well as future arena upgrades. Whether the public costs are a worthwhile investment in building and maintaining a "big-league" city, or misuse of taxpayer money, is a debate we may well hear in Milwaukee 15 years from now.