Milwaukee Walmart closing, Hayat Pharmacy works to fill need
MILWAUKEE - The Walmart Supercenter at Milwaukee's Timmerman Plaza will close for good March 10. 
Thousands rely on it for groceries, but the pharmacy is also key for many people's essential medications. Hayat Pharmacy held a wellness event Saturday, Feb. 25 as it works to fill the gap.
"Hayat is not just about putting pills into a vial and selling it to a patient. It's about all these extra services," said Dr. Hashim Zaibak, the pharmacy's founder.
SIGN UP TODAY: Get daily headlines, breaking news emails from FOX6 News
Pharmacists and other staff from the Hayat Pharmacy near 86th and Silver Spring were available to help people from the neighborhood transfer their medications and more.
"It's an opportunity to serve the community we love serving," Zaibak said.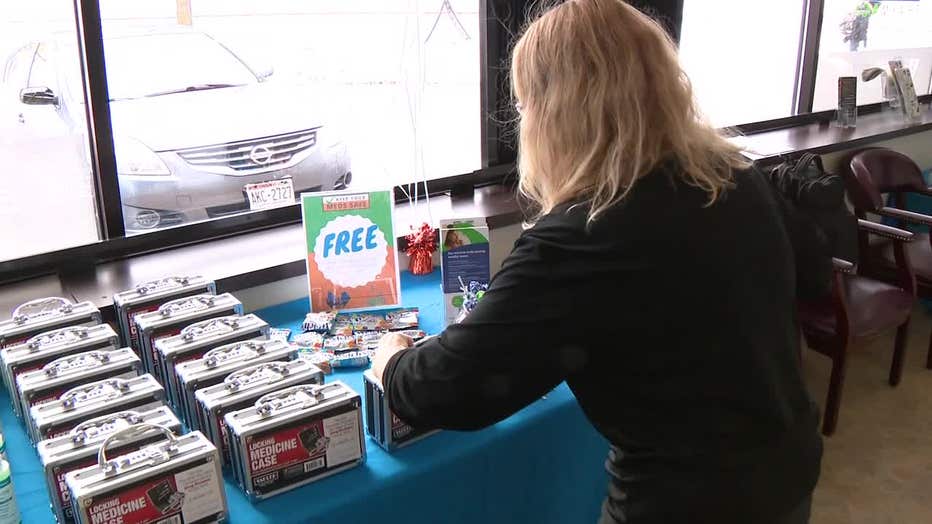 Hayat Pharmacy near 86th and Silver Spring
"I think it's a great opportunity for those who are still struggling to find a pharmacy option," said Ald. Mark Chambers. 
Chambers urges people to prepare for the change. The upcoming loss of the store is a loss to the community.
FREE DOWNLOAD: Get breaking news alerts in the FOX6 News app for iOS or Android.
"My office is working extremely hard to find replacements. It's going to take some time, but I will not stop until we find something," he said.
"That's how success happens. When you find solutions to people's problems," said Zaibak.