Milwaukee toddler death; 'acute fentanyl intoxication,' man charged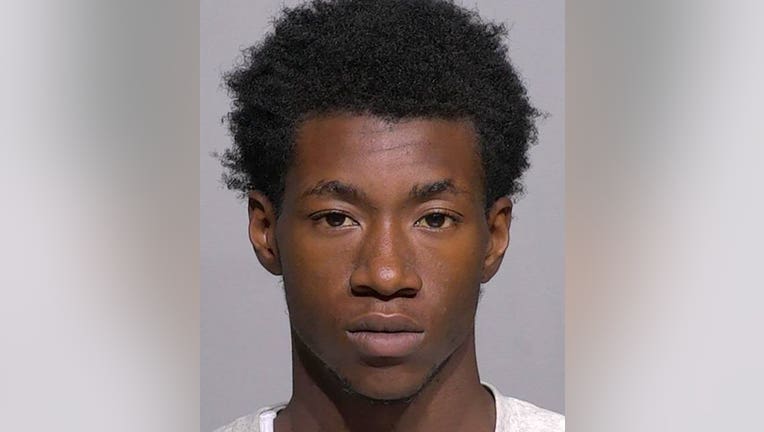 article
MILWAUKEE - A Milwaukee man has now been charged after his 1-year-old child died of "acute fentanyl intoxication" in August 2022. The accused is 23-year-old Kwamonte Pope.
Police were called to a home near 95th and Sheridan on the morning of Aug. 20, 2022 to check on a child that was not breathing. According to a criminal complaint, the 1-year-old child in question was cold to the touch, not breathing and, despite life-saving attempts, pronounced dead died at the scene. An autopsy of the child found no signs of disease or trauma, but toxicology results showed the child had fentanyl in their blood – the cause of death ruled "acute fentanyl intoxication."
Per the complaint, Pope told police he woke up on Aug. 20 to find the child not breathing and did chest compressions as a woman called 911. Both Pope and the woman told police that they'd been driving the night before with the child in the back seat.
At the scene, the complaint states police found a corner-cut baggie "consistent with the packaging of an illicit substance" on top of a dresser. A number of sippy cups were found and collected as evidence. In the car, police found an empty soda can that was cut in the middle with char marks on the inside where a white, dry powdery residue was found. It tested positive in the field for heroin and fentanyl. There was also a small digital scale, several razor blades, a box of sandwich baggies and a marijuana grinder.
SIGN UP TODAY: Get daily headlines, breaking news emails from FOX6 News
The woman told police she and Pope had been smoking marijuana with the child in the car before falling asleep the night before, according to the complaint. She said Pope "experiments with illegal drugs" and "sells drugs to prostitutes." Police asked Pope if he or the woman "used any illicit substances in the past 24 hours" of the child's death, and he said they smoked marijuana.
Pope is charged with one count of neglecting a child (consequence is death).