Milwaukee to launch grading system for food establishments starting January 2018


MILWAUKEE -- Beginning January 2018, the City of Milwaukee will join cities nationwide in launching a grading system for food establishments.

A news release issued by the Milwaukee Health Department on Tuesday, October 31st said Milwaukee's Sanitation Grading System will result in letter grade placards posted at food service establishments citywide, improving how the City of Milwaukee Health Department rates the sanitation of food service establishments and how that information is made available to the public.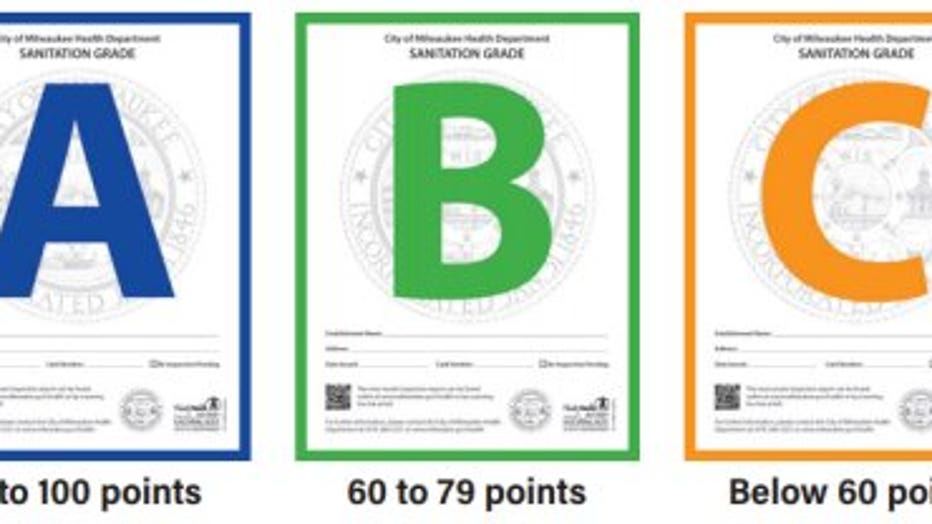 Milwaukee Sanitation Grading System


Milwaukee's Sanitation Grading System will grade food service establishments on the existing Wisconsin Food Code under which inspections are currently conducted, assigning point values to each violation. Violations that most directly contribute to foodborne illness will result in higher deductions. Establishments will be awarded an "A" grade for a score of 80 points or more on a 100 point scale. Scores below 60 points will result in a "C" grade, and may prompt temporary closure of an establishment if an imminent health hazard exists.

Milwaukee Commissioner of Health Bevan Baker issued the following statement:

"In 2016, 32 percent of food service establishments in Milwaukee received priority violations, a rate that has increased over the past several years, while rates of foodborne illness have not seen a significant decrease. In looking for innovative and effective methods to protect consumer safety and increase the compliance of food service operators, a grading system rose to the top as an effective system that has shown success in cities nationwide."

Milwaukee's Sanitation Grading System is the result of a partnership between the City of Milwaukee Health Department and the University of Wisconsin Milwaukee Executive MBA Program.

The Sanitation Grading System will begin with the first inspections in January 2018, with posting of the Sanitation Grade placards voluntary for the first year. In 2019, posting of letter grade placards will be mandatory.

For more information on the Milwaukee Food Sanitation Grading System, visit Milwaukee.gov/Health.