Milwaukee teachers' union members clash with Gov. Walker supporters outside MPM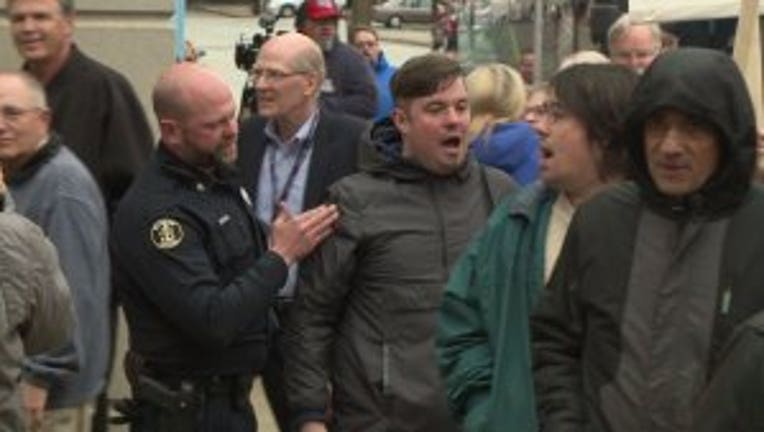 article


MILWAUKEE -- As Milwaukee Public Schools face a $30 million budget deficit, teachers held rally Friday, May 11 outside the Milwaukee Public Museum demanding more state funding.

The protesters were met with people arriving for a "meet and greet" Governor Walker was holding inside the museum.

The Milwaukee Teachers Education Association (MTEA) has been fighting to eliminate proposed cuts in next year's school budget as MPS plans to eliminate 25 teaching positions among other cuts.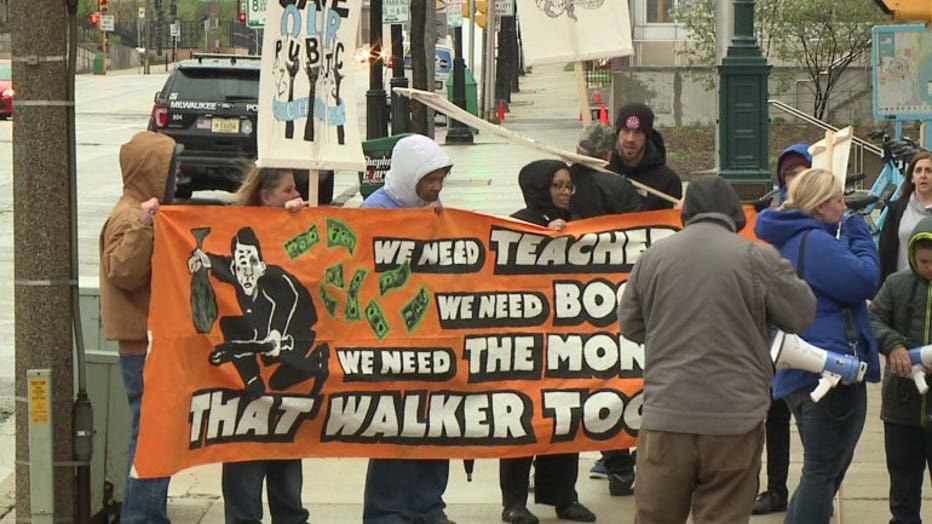 MTEA rally outside Milwaukee Public Museum


Teachers say, Governor Walker is responsible for the largest cuts to public education since the Great Depression.

"He starved our schools for years so now this additional money is just a beginning to the millions of dollars that they need to put back into our schools," said Ben Ward, MTEA.

The governor's office says, Walker has invested $11.5 billion into K-12 education -- an all-time high in actual dollars.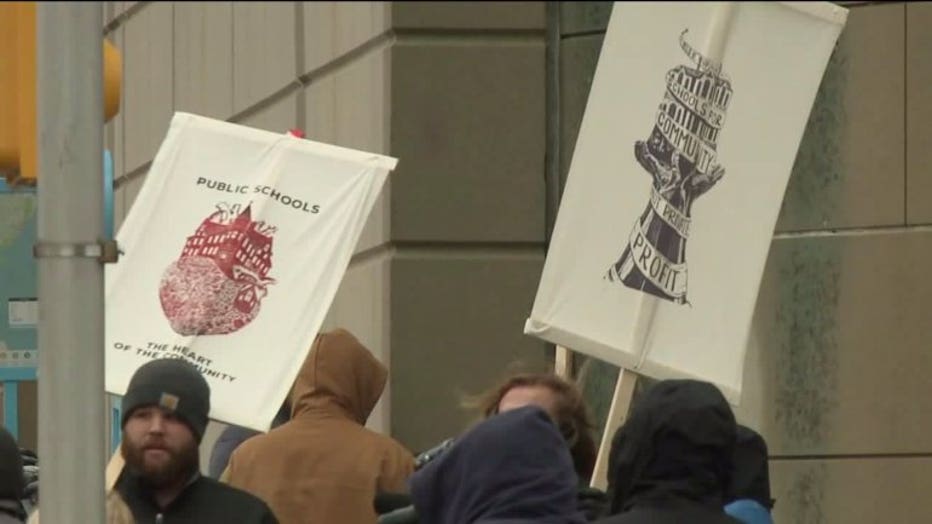 MTEA rally outside Milwaukee Public Museum


Governor Walker's office says, funding per student is going up $200 next year.

Milwaukee teachers say, it is doing little to replace what's already been chopped.