Milwaukee streetcar to be named "The Hop" under deal with Potawatomi, free rides for a year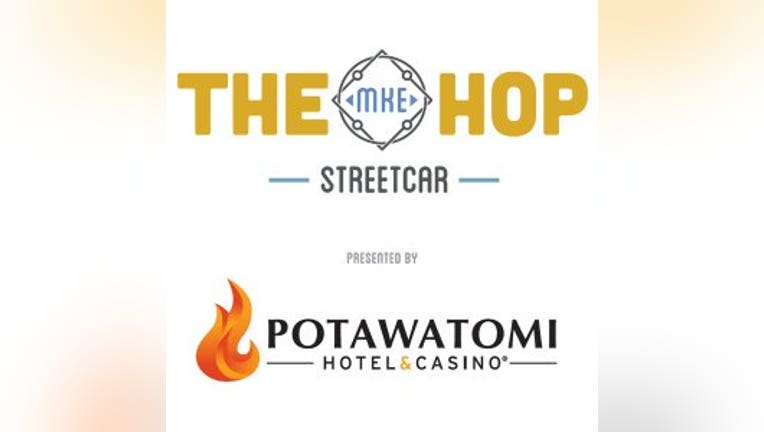 article


MILWAUKEE -- The downtown streetcar will be called The Hop presented by Potawatomi Hotel and Casino under a naming rights deal that city officials announced Friday, October 6th, and rides will be free for the first year.

Under the sponsorship agreement, Forest County Potawatomi will pay $10 million over 12 years, Mayor Tom Barrett said. It marked a needed jolt for the streetcar, which has faced withering criticism recently because of its expected operating costs.

"Be in the city, come to the city, take a ride, hop on, hop off -- this is what the future is all about," Barrett said, punctuating the announcement at the Milwaukee Public Market with a fist pump.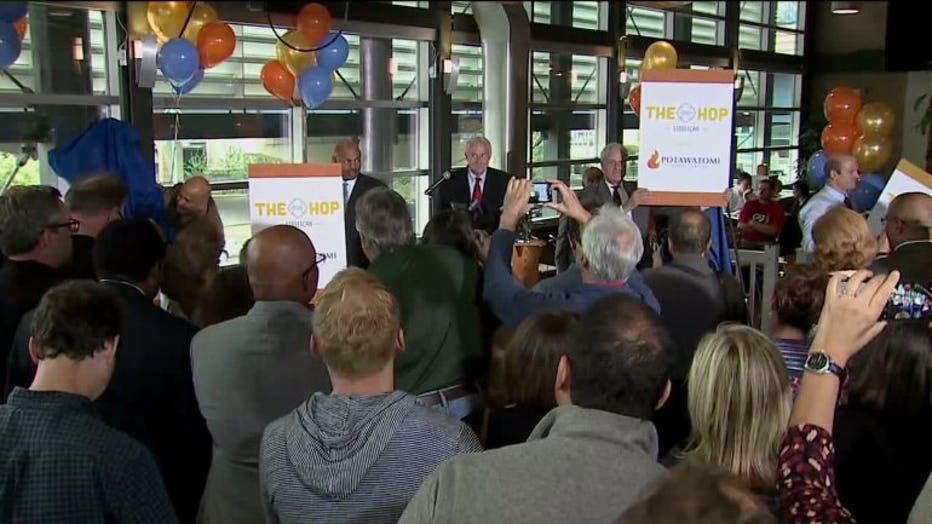 Barrett said the naming rights and a previously announced federal grant will cover the streetcar's operating costs for the first three years.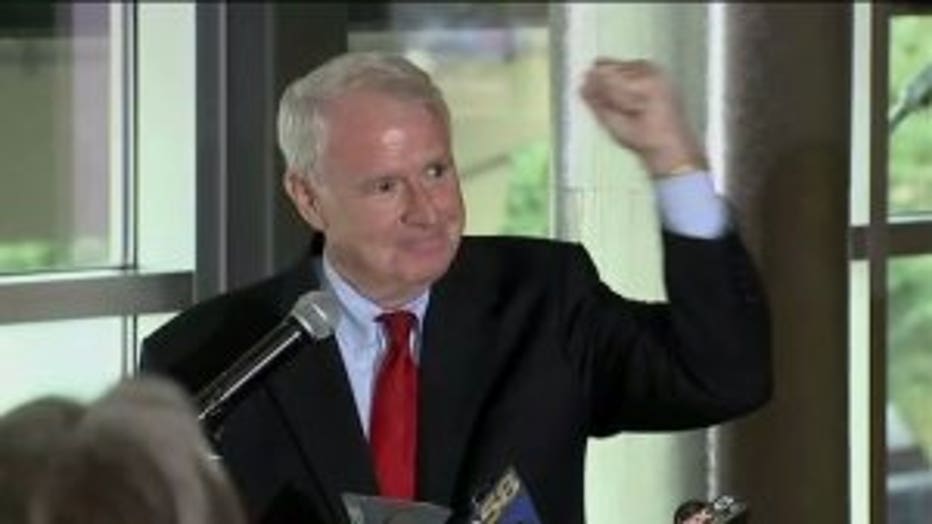 Milwaukee Mayor Tom Barrett


"It's really the fourth year that we'll be looking at, how do we fund this?" Barrett said. "But this is not the end of it. We're looking and talking to other potential sponsors and businesses who really see the value of this."

Last week, opponents criticized the expected $3.5 million annual operating cost after Barrett proposed a city budget that includes 33 fewer police officer positions and 75 fewer firefighter positions.

For a second time, construction crews hit a utility line along the route this week.

Meanwhile, construction continues to cause temporary closures of downtown streets and lead to a bumpy commute. At Broadway and Wells Street, a patchwork of asphalt creates ramps so drivers can navigate the streetcar track, which sits a few inches above the level of the surrounding pavement.

Crews will begin repaving a stretch of Broadway this weekend, according to an email from the city's streetcar website.




The name "The Hop" was developed as part of a branding process conducted in 2016 with the help of a community input panel, city officials said Friday. The panel included representatives of community and business groups, neighborhood associations, small businesses, corporations, transit riders, tourism and entertainment partners, and more.

As part of the deal, Potawatomi did not receive an assurance that possible future expansions would be built to its hotel and casino, Barrett said.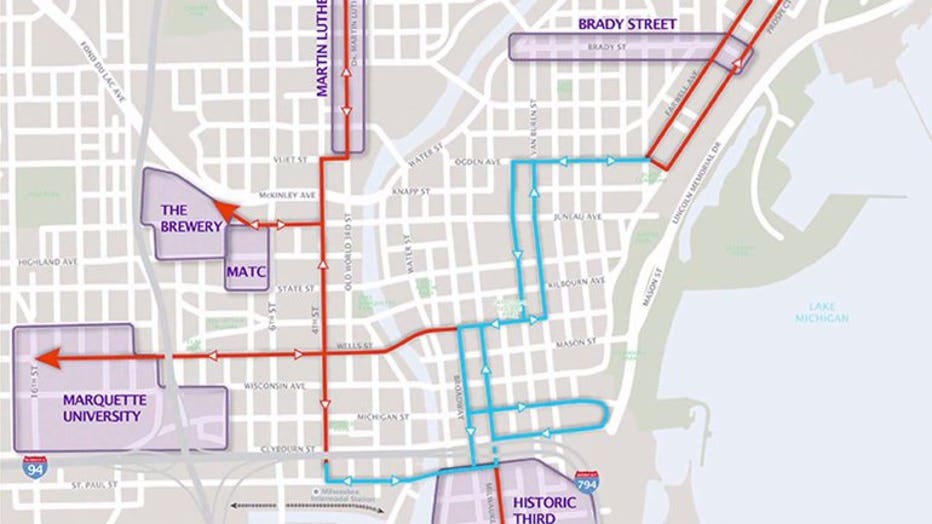 Streetcar expansion proposed


While construction of the streetcar's initial phase and a second Lakefront line are fully funded through a combination of federal TIGER grants and local tax-incremental financing, proposed expansions face an uncertain future.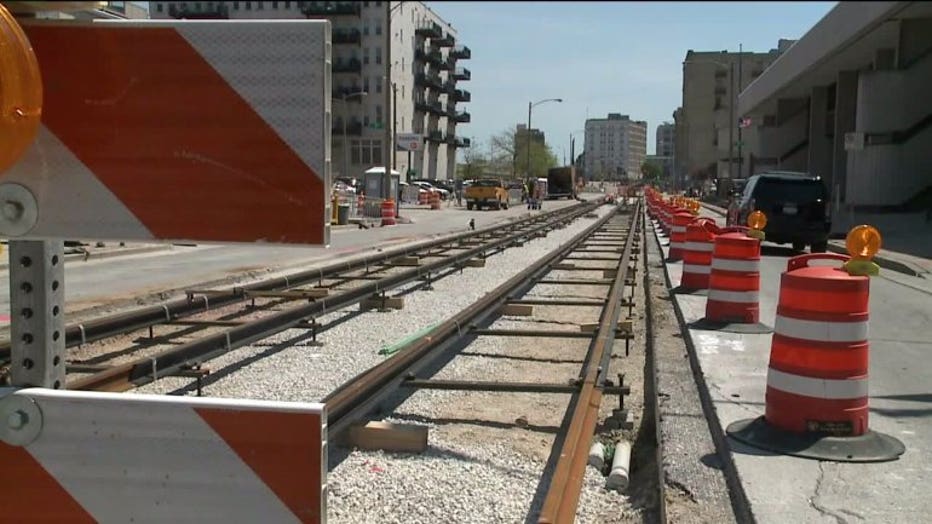 Milwaukee streetcar construction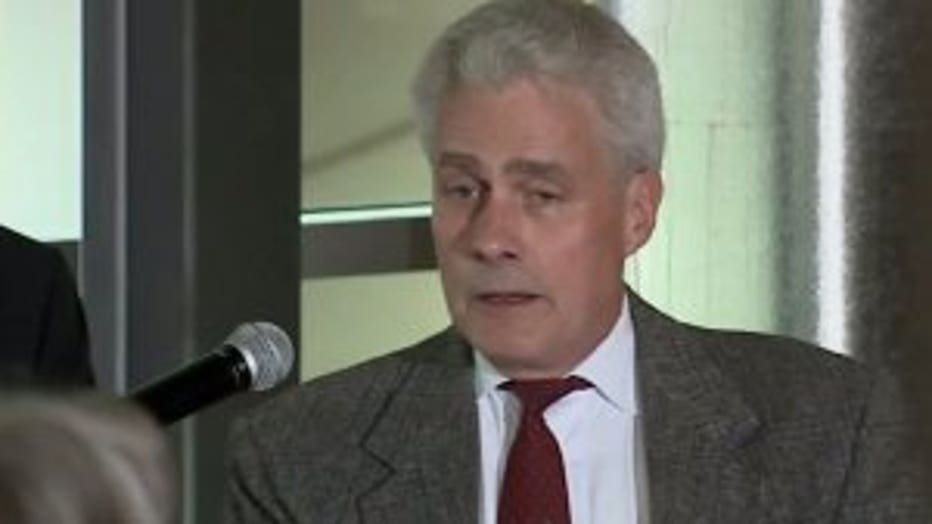 Alderman Bob Bauman, one of the project's strongest supporters, said the much-debated streetcar should finally receive full support from the public.

"Once and for all, the politics have left this project because there's nothing left to complain about anymore," Bauman said.

When asked about Bauman's comments, Barrett said he didn't think politics would ever end on the streetcar issue.

"I think people love to rally around this issue for one reason or another, but I think what this does mean is they'll have to find something else to be critical of," the mayor said.

The city has signed a $3.6 million per year deal with Transdev Services Inc. to run the streetcar. The Lombard, Illinois-based company operates rail systems in Detroit, Cincinnati and New Orleans.

Construction of the initial two phases of the Milwaukee streetcar is estimated to cost $128.1 million. The first line, which will take riders from the Milwaukee Intermodal Station to the Lower East Side, is scheduled to be operational in fall 2018. A line running to Milwaukee's Lakefront is scheduled to start running in 2019.