Milwaukee Safe Routes to Transit: Burleigh stretch deemed 'dangerous' a focus
MILWAUKEE - Milwaukee leaders have a goal to get traffic deaths down to zero. A big component of that is keeping pedestrians safe from reckless drivers. Transportation planners are zoning in on a mile-and-a-half stretch near Burleigh.
The goal of this project is to improve safety on a street that has some of the highest bus ridership and a lot of crashes and injuries.
"They drive so reckless and crazy," said Gerrick Harris. "It's dangerous. It's scary."
When waiting for the bus on Burleigh, it's often other vehicles that catch some people's attention.
"Reckless driving, swerving," said Harris. "Kia Boys out here hitting all these people."
Along the route to improving safety on Burleigh was a meeting held Tuesday night, March 14.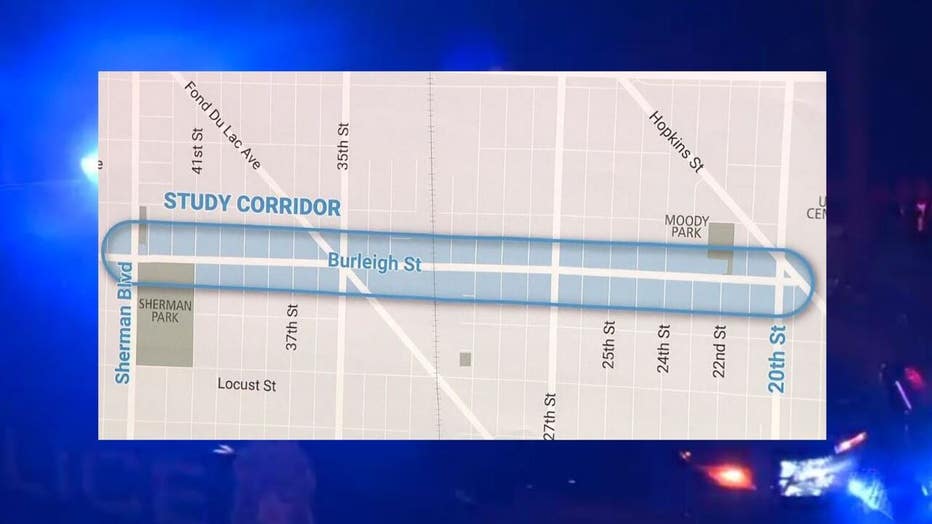 "This project feeds into our general Vision Zero goal to have zero traffic deaths," said Marissa Meyer, Milwaukee transportation planner.
SIGN UP TODAY: Get daily headlines, breaking news emails from FOX6 News
At the public meeting where residents could offer feedback, Meyer said their Safe Routes to Transit project, funded by a federal grant, aims to improve safety, comfort and accessibility for bus riders on a one a mile and half stretch on Burleigh from Sherman to 20th.
"A lot of our treatments that we're looking at are focused on pedestrians and walking, but really, the goal is to improve safety for everyone on the street," said Meyer.
They're still in the planning phase, but potential improvements include high-visibility crosswalks and curb extensions.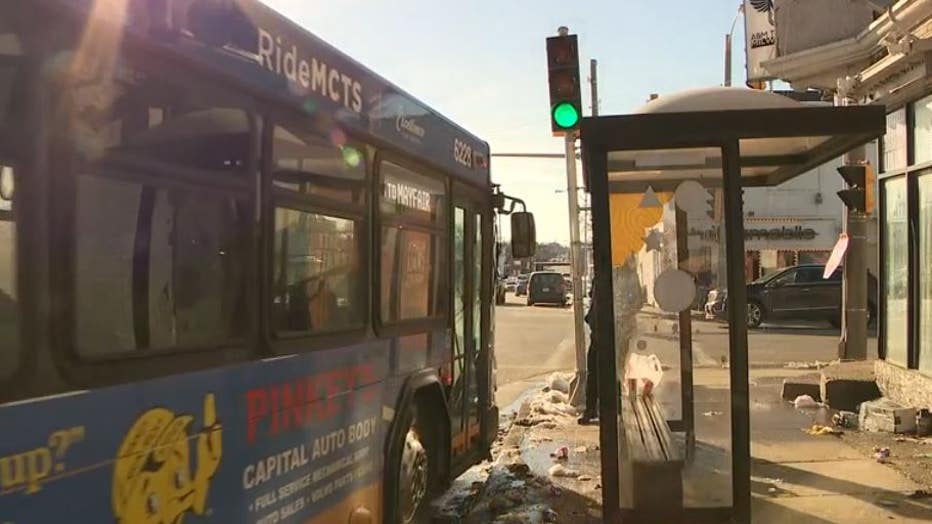 "The idea is that the kinds of improvements that we're going to make in this project like curb extensions will not only make it easier for somebody to walk to the bus but to also reduce reckless driving overall," said Meyer.
"It's out of hand," said Barbara Smith. "Frequent car accidents that are running into people's personal properties."
Smith who lives near Burleigh, said the project is a step in the right direction.
"They look like great ideas," said Smith. "For me, it would be the maintenance and upkeep of some of these things they are projecting to do. It's one thing to say, 'Yes. We want to put this in place. Yes. We are going to do this.' Are you going to be responsible for the upkeep with having it there?"
Both residents and Meyer talked about the importance of including people who live and drive on Burleigh in this. There is an online survey you can take to give your opinions on how to make Burleigh safer.