Milwaukee remembers 9/11 in solemn ceremony: "We must continue to rise from the ashes"


MILWAUKEE -- Many in Milwaukee gathered for a 9/11 remembrance ceremony at the War Memorial Ceremony.

"It was 15 years ago this morning that some questioned whether there would ever be a new dawn," said Milwaukee Mayor Tom Barrett.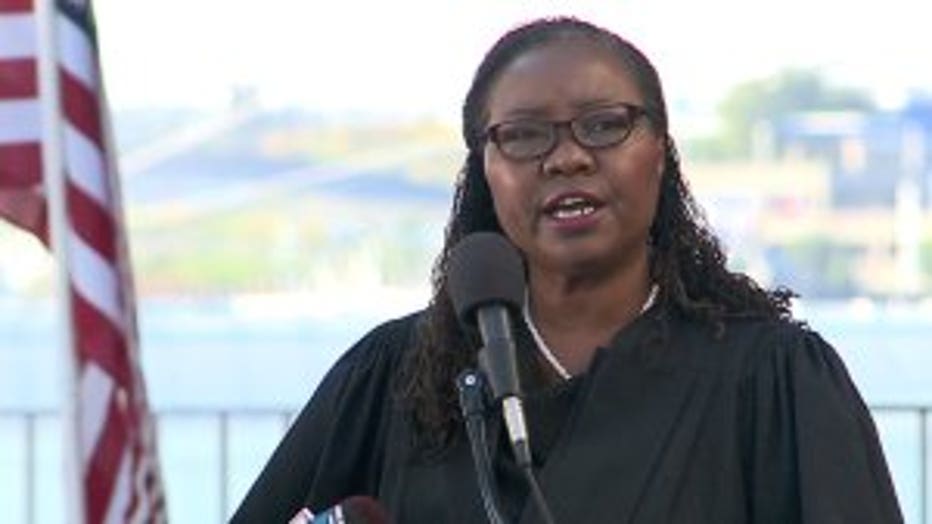 Fifteen years ago, the United States changed forever when four airliners crashed into the Twin Towers in New York City, the Pentagon in Washington, D.C., and a field outside Shanksville, Pennsylvania.

"Sometimes we need to paint the picture of just how big the pain is as the years go by," said Judge Maxine White. "We must continue to rise from the ashes all over America and find our own way to show the world that we are truly, truly worthy of the extent of sacrifices that so many made that day."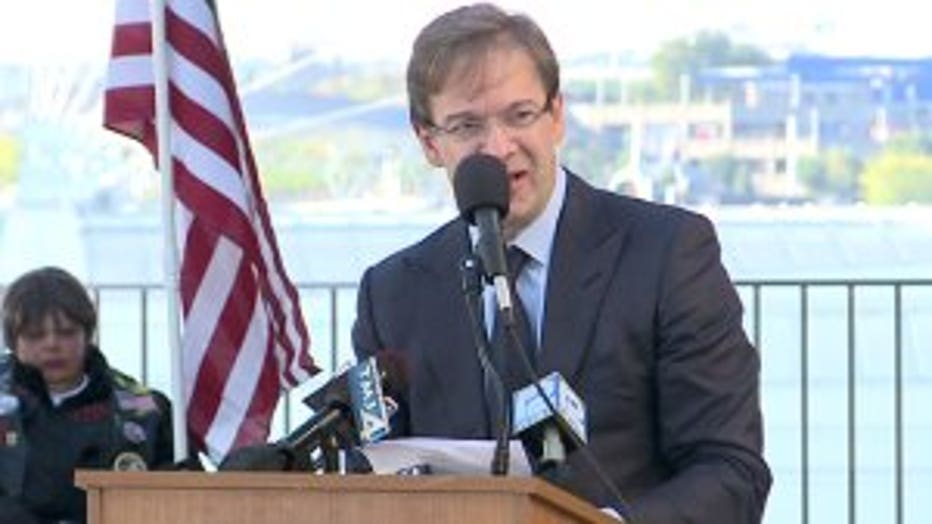 Milwaukee County Executive Chris Abele


Milwaukee County Executive Chris Abele spoke of what that tragic means.

"What was attacked wasn't the Twin Towers per se, it was the idea of this country. We are the only country in the world that's based not on where you're from or what your skin color is religion. We're based on idea of individual freedom and liberty," Abele said.

Six wreaths were laid to represent the branches of the military and first responders who gave the ultimate sacrifice that fateful September day.

"I think we honor best who's lives were lost by living lives that are worthy of their sacrifice and the sacrifice of thousands of vets who continue to serve around the world protecting that idea," Abele said.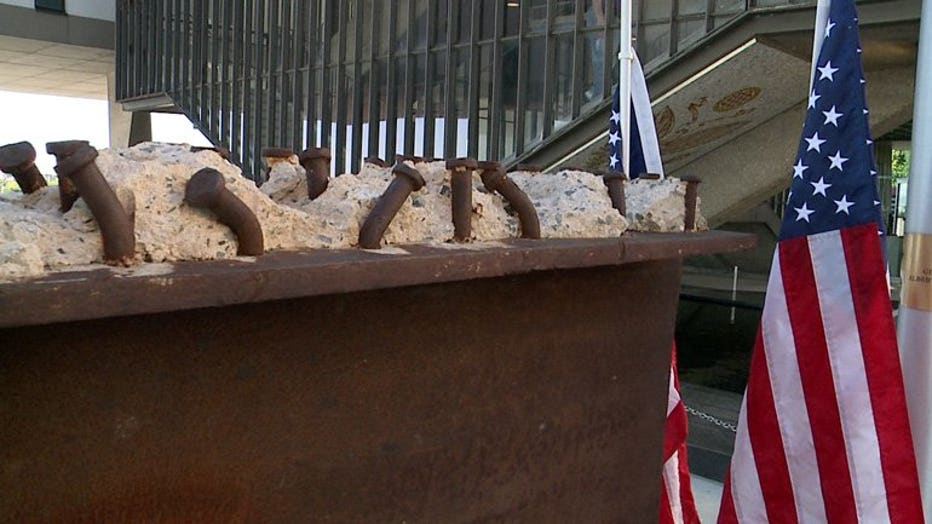 Steel from World Trade Center


Following the morning ceremony, a piece of steel from the World Trade Center was on display at the War Memorial Center. There is a book written about the journey to pick up that piece of steel from the WTC -- and deliver it to Milwaukee. It is called "The Little White Truck with a Big Mission." To learn more about this book and its author, CLICK HERE.