Milwaukee's Reagan High School groundbreaking; expansion in 3 phases
MILWAUKEE - Milwaukee's Reagan High School broke ground Wednesday, Sept. 7 on a three-phase construction plan for new athletic facilities and a science wing.
The wrestling team practices in the cafeteria and cheerleaders practice in the hallways. That's the reality for the school's student-athletes, but not for long.
"It's hard to practice for track without one," said Zion Owusu-Yeboa, a junior track runner.
SIGN UP TODAY: Get daily headlines, breaking news emails from FOX6 News
Or practice football without a field. It's not ideal, but Reagan High School student-athletes just scored big.
"We have to walk a couple blocks over and practice on a baseball field," Quin O'Keefe, a senior football, basketball and baseball player.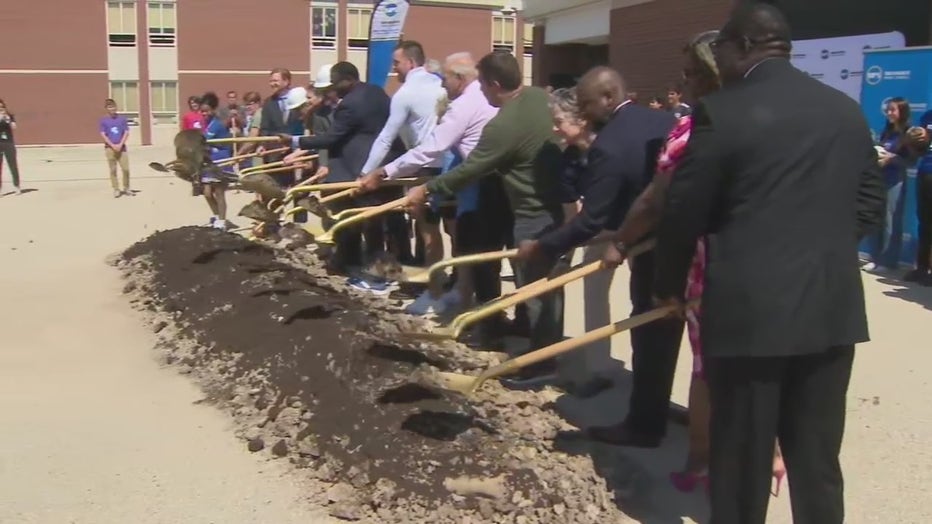 Groundbreaking of news athletic facilities at Reagan High School, Milwaukee
"I'm thrilled that future generations of Reagan students will not have to practice on a hill," said Ella Nyren, junior soccer player.
Right now, outside the high school, is an empty lot that used to serve as a playground. When construction is complete in 2024, the lot will include a new facility with a lobby, concessions and bathrooms.
FREE DOWNLOAD: Get breaking news alerts in the FOX6 News app for iOS or Android
"We are getting ready to construct science classes, science labs for our students. As well as an athletic field and tennis courts," MPS Superintendent Keith Posley said.
Part of the challenge is that Reagan High School wasn't always a high school – it used to be a middle school.
"You have the lockers and things that you have to adjust and work with. The small gymnasium," said Posley.
MPS ESSER funds will pay for the project, along with fundraising, Milwaukee Recreation and private philanthropy. The majority of construction will take place outside.
"Just being able to have the convenience of going outside our school and to just practice is really important for the future of Reagan athletics," O'Keefe said.
Phase I
Funded by MPS ESSER funds, MPS Recreation, school fundraising, and private philanthropy

Science wing addition with STEM labs

Gymnasium addition including hardwood floor, bleachers, audio system, and more

New team locker rooms

Large lobby, concessions stand, and bathrooms

Six tennis courts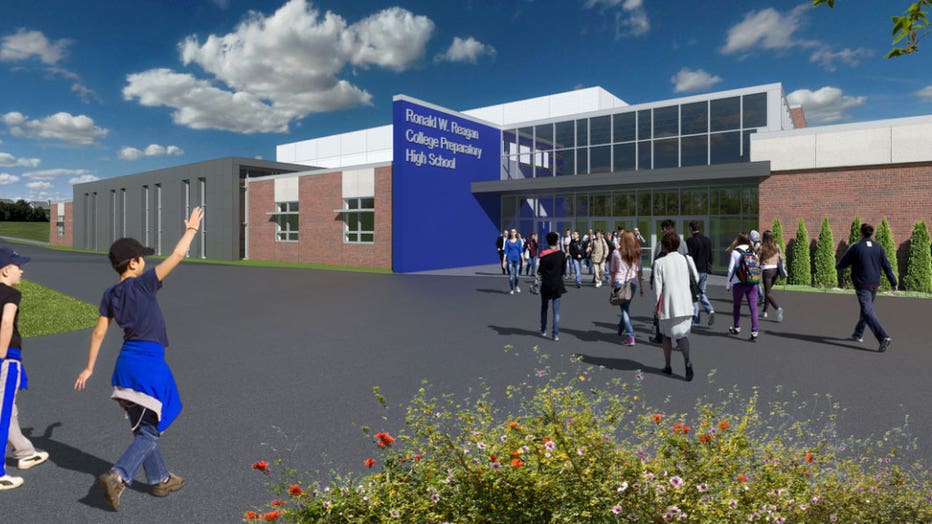 Rendering of Reagan High School expansion, improvements
Phase II
Fundraising underway through private philanthropy

Fitness center addition

Construction of soccer field and two additional tennis courts

Storage space, parking lot, and storm water management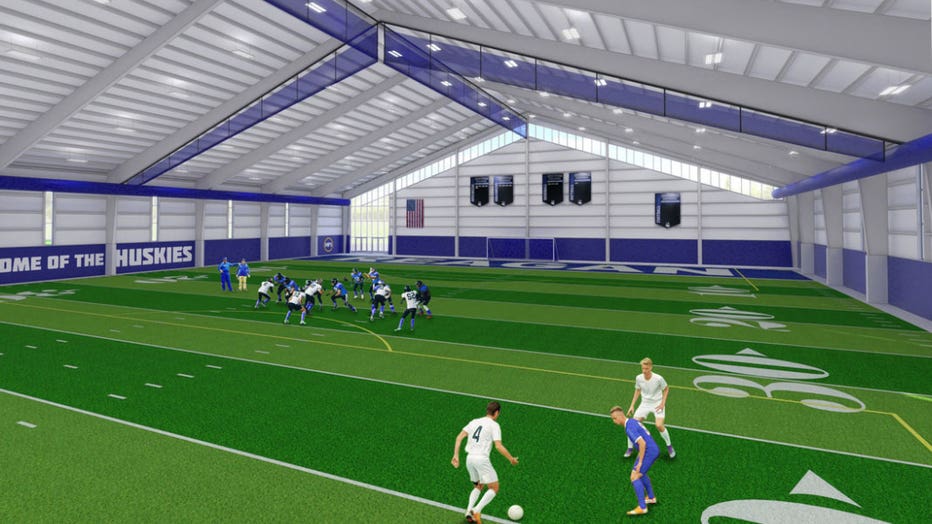 Rendering of Reagan High School expansion, improvements
Phase III
Fundraising underway through private philanthropy

Construction of field house with turf athletic field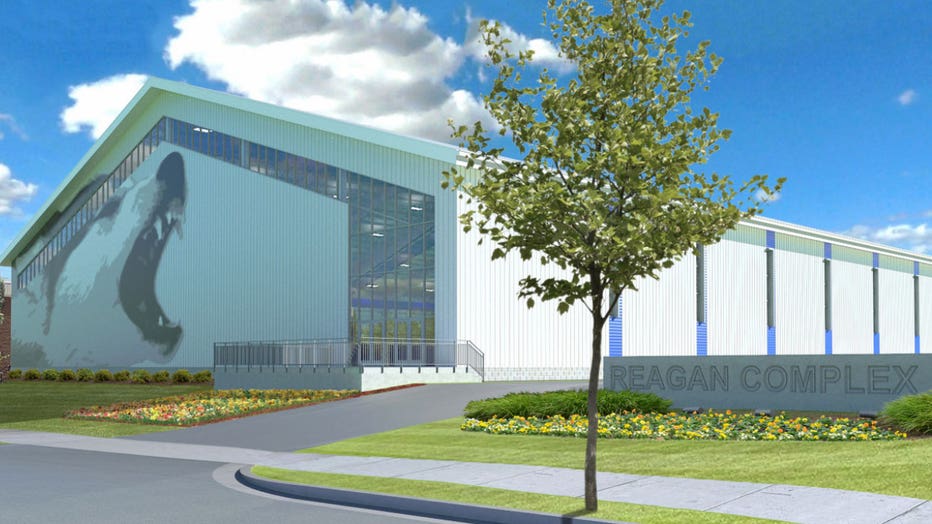 Rendering of Reagan High School expansion, improvements
The district has committed $9 million in ESSER funds – and the school has engaged in additional fundraising, having secured approximately $10 million to date. 
MPS will be making improvements across the district using more than $700 million in ESSER funding allocated in 2020 and 2021.
The cost of all three phases is estimated to be $25 million. Anyone interested in donating to the expansion campaign is invited to do so.