Milwaukee police: Vehicle crashes into day care center; no injuries reported
MILWAUKEE -- A car crashed into a day care center near 52nd and Hampton on Thursday afternoon, November 16th. Milwaukee police said two cars crashed, sending one into the front window of the facility. Police and workers at the day care said no one was hurt. Staff members at the day care declined to be interviewed but said there were six children inside at the time. Police said they were called to the accident around 12:10pm Thursday. An MPD spokesman said one man was arrested at the scene.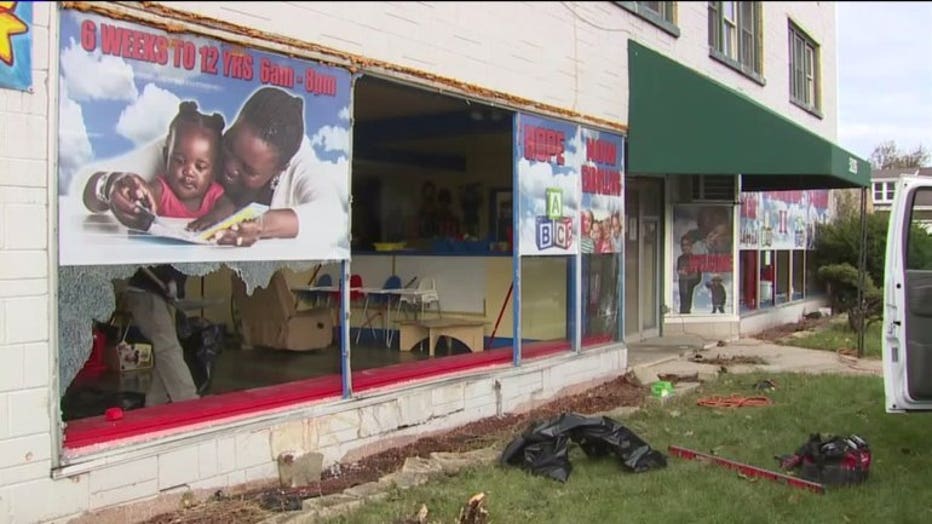 Day care near 52nd and Hampton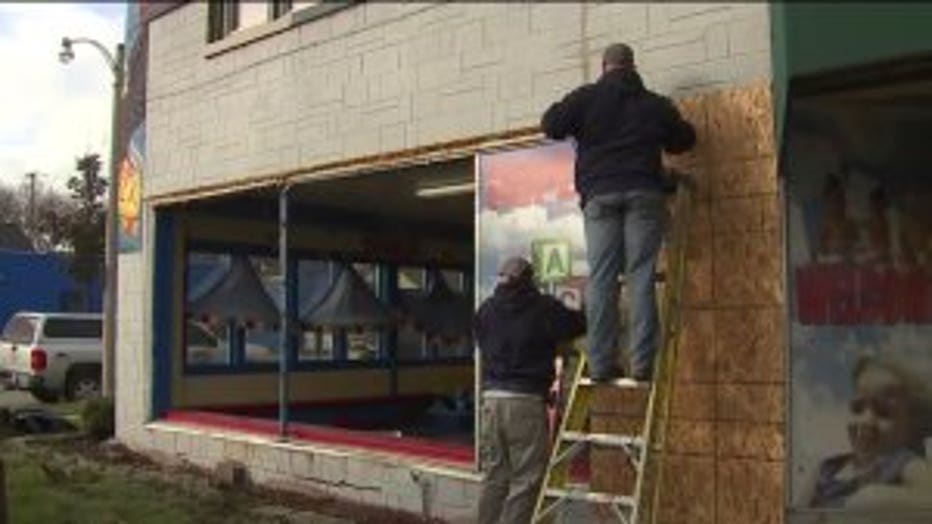 Day care near 52nd and Hampton
Crews worked to board up the windows as pieces of the car were strewn about on the sidewalk Thursday. A FOX6 crew spotted a group of  men changing the tires on the car that struck the day care. They said they were moving the car for a friend, and to their knowledge, the car and a van were involved in a crash before the car hit the building. A witness across the street said he wasn't surprised, given the reckless driving he sees in the area. "Dangerously fast. They're going 60 to 70 miles-per-hour in the parking lane -- everywhere. It's nonsense," Richard Pietrowski said.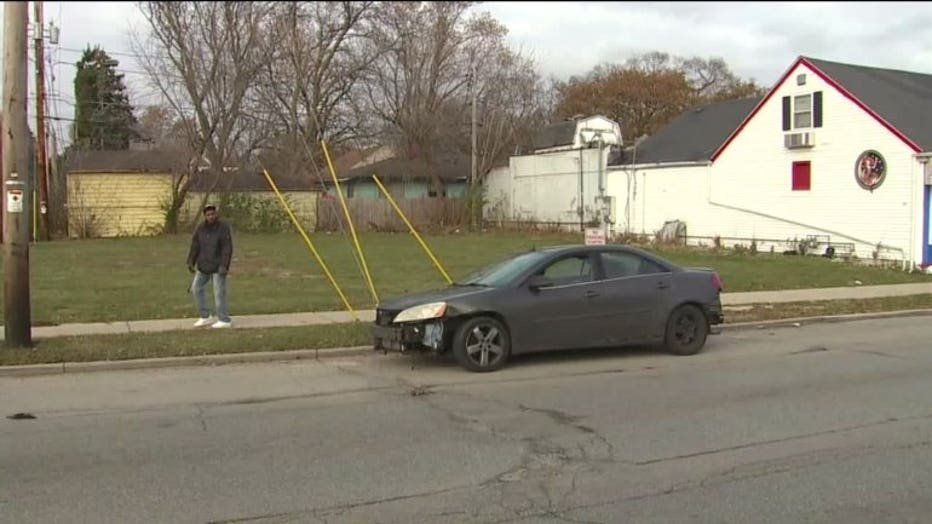 Day care crash near 52nd and Hampton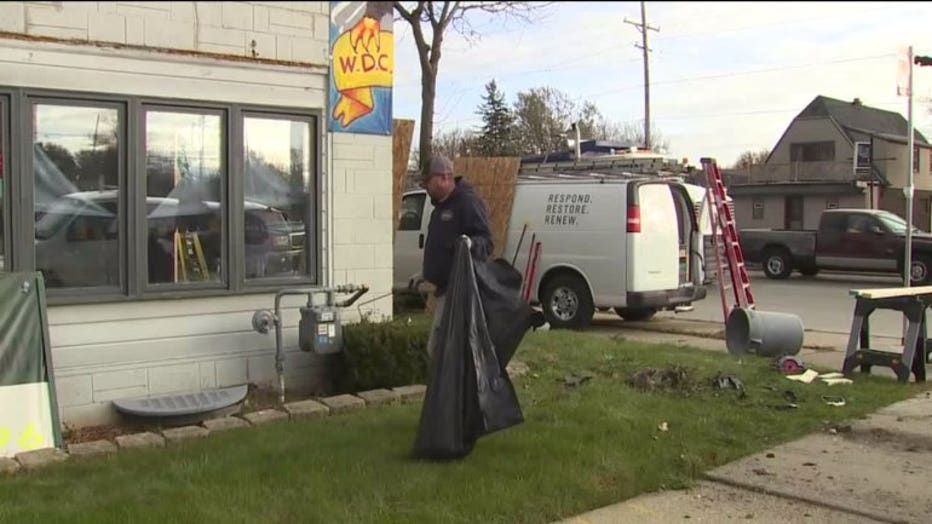 Day care crash near 52nd and Hampton
Pietrowski said he was working in the auto shop across the street when he heard two loud crash sounds. "All I saw was a car almost in the air, took down the sign they have in front of the school and he wound up in the middle of the street up there," Pietrowski said. When FOX6 News asked whether the person arrested was one of the drivers in this case, police said the investigation is ongoing.