Milwaukee police searching for man who robbed liquor store near 92nd and Oklahoma
MILWAUKEE— Milwaukee police are asking for the public's help in identifying a suspect wanted in connection to an armed robbery that occurred at A-1 Liquor, Beer and Wine located at 3107 S. 92nd Street.

Officials say the robbery took place Tuesday, December 6th around 8:10 p.m.

According to police, the suspect entered the store, pointed a gun at the cashier and demanded money. The cashier gave the suspect money and he fled the scene on foot.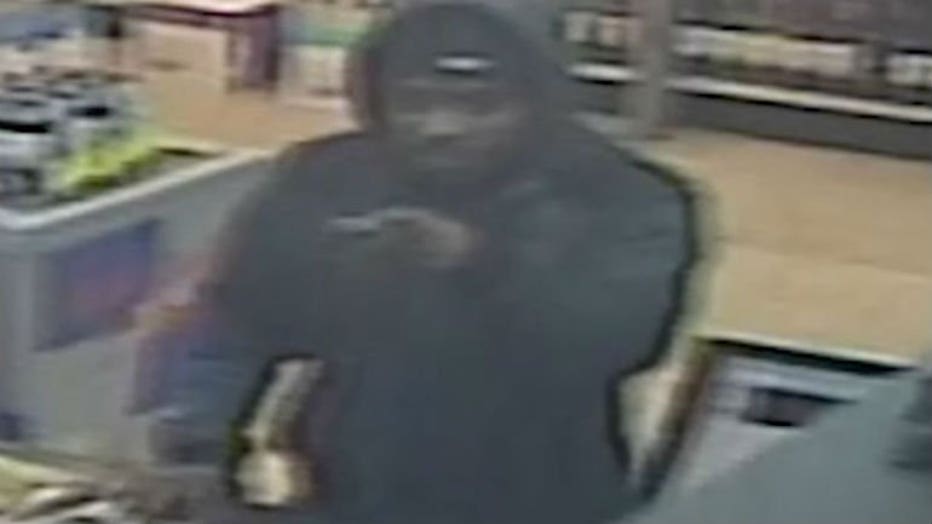 Officials describe the suspect as a black male, 30-35 years old, 5'2" to 5'5" tall, 150-180 pounds, with black hair and brown eyes. He was last seen wearing a gray and black jacket and a black ski mask.




Anyone with information is asked to call Milwaukee police at 414-935-7360.