Milwaukee police on pace to hit record for vehicle pursuits in the city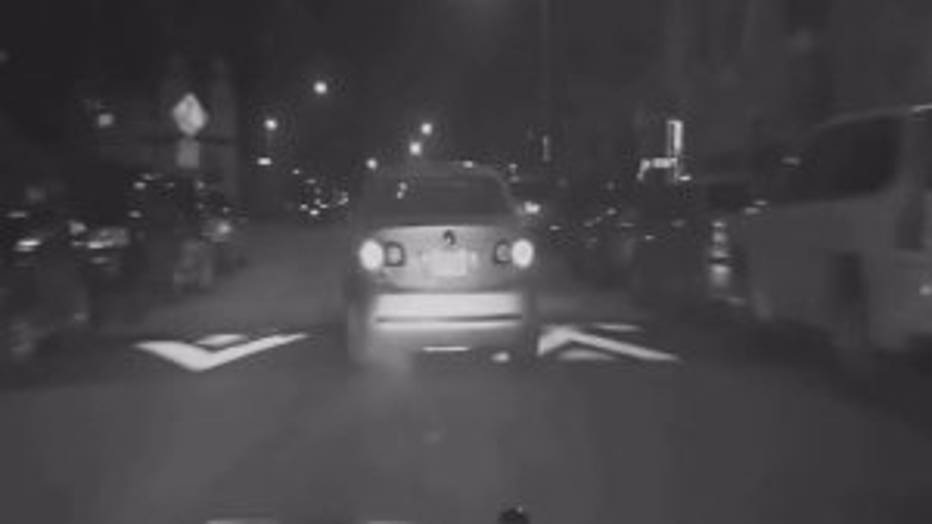 MILWAUKEE -- Milwaukee police are on pace to smash the record for vehicle pursuits in the city. The news comes just one day after a report released by the Fire and Police Commission, shows police are already coming off a record year after a policy change that allowed officers more discretion to give pursuit.

Officers chased 369 vehicles in 2017, the most since at least 2002, when records were recorded.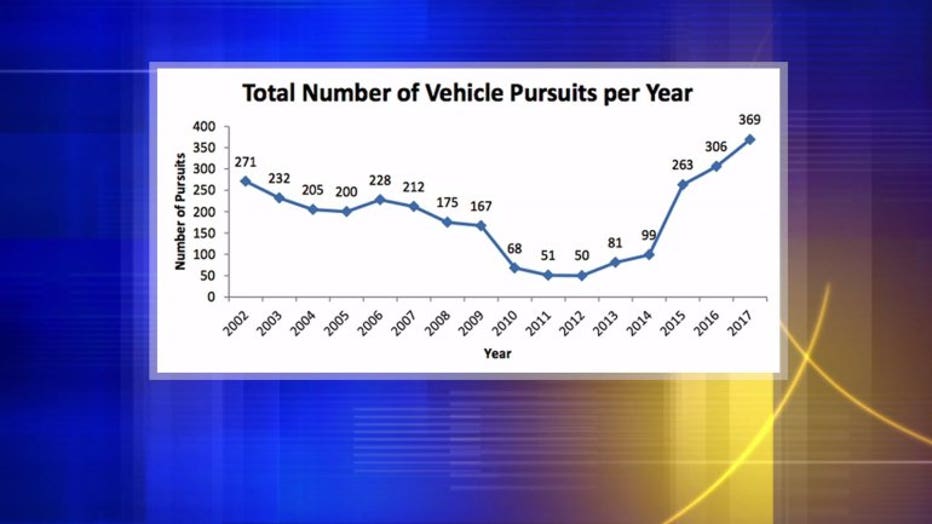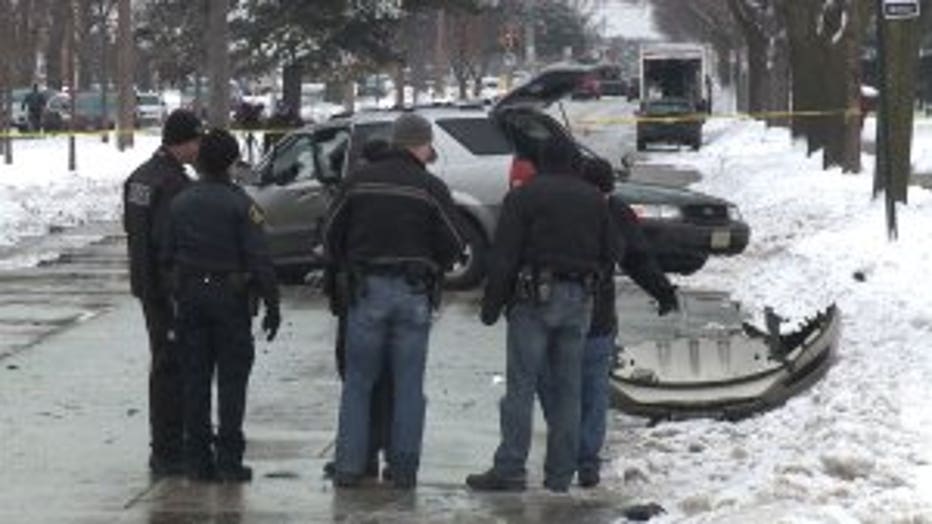 "So far we've had 253 pursuits. That's compared to 51 at this same time last year," said Assistant Chief Michael Brunson.

The uptick in pursuits is no surprise to city leaders after the department's pursuit policy was changed last year. Officers once under one of the most restrictive pursuit policies in the country, were given more discretion to chase after aldermen complained bad guys exploited the system knowing they wouldn't be pulled over.

In July of 2017 alone, there were more than 1,000 incidents of cars pulling away from officers who did not chase. After the policy change, that number has been cut more than half -- a sign to many the change is working.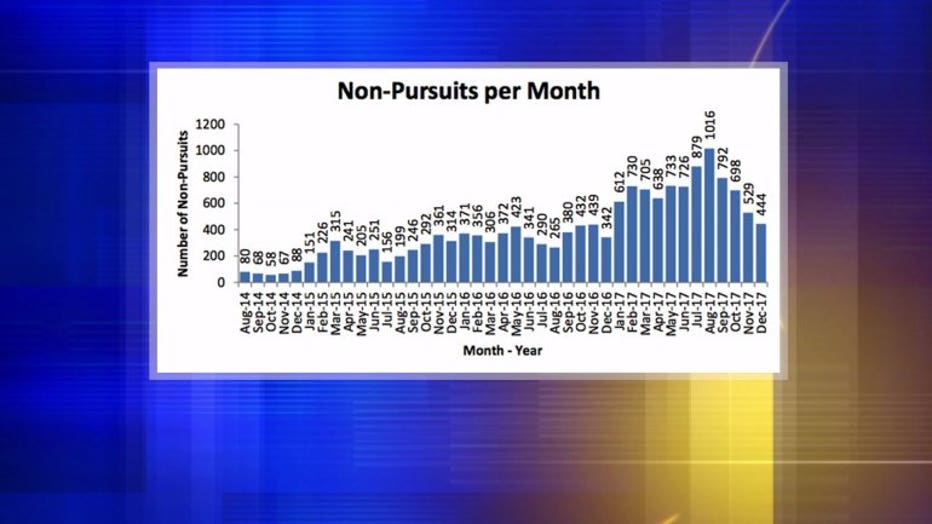 "We saw how dangerous it was to not engage in pursuits. We were losing good people," said Mike Crivello, Milwaukee Police Association.

Police chases remain a dangerous job. Nineteen innocent bystanders and five police officers were hurt in 2017. Chases resulted in only 30-percent of the bad guys getting busted -- the lowest apprehension rate on record.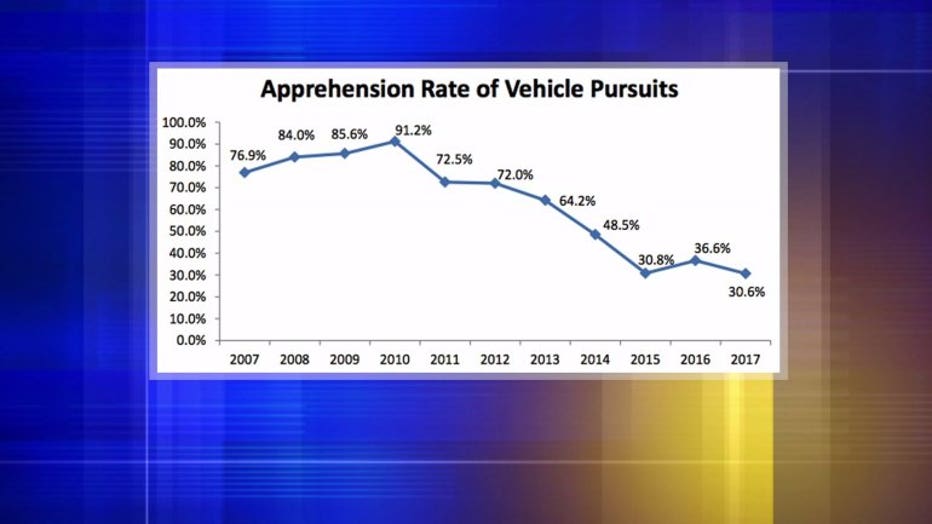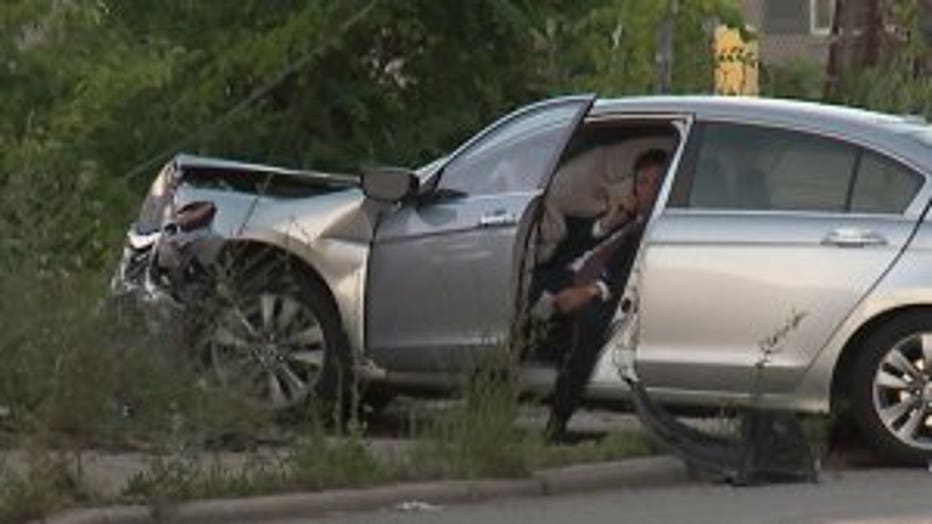 Officers are hopeful with the new policy, eventually the number will go down.

Also at the police commission, the FPC reappointed Alfonos Morales to be the next police chief after a possible snafu. Adlermen made claims the FPC may have violated open record laws by not giving the public enough notice when they took away Morales' interim status and named him chief.

To be safe, they made the appointment again Thursday evening.