Milwaukee police donation; ballistic shields purchased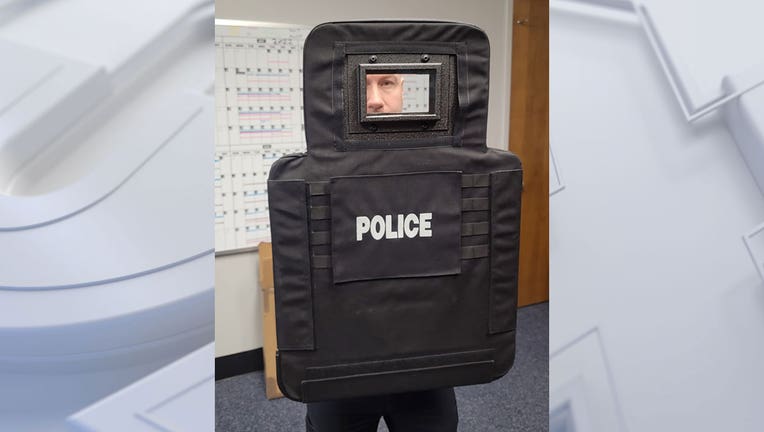 article
MILWAUKEE - The Milwaukee Police Foundation has purchased special tactical ballistic shields to help better protect officers in life-threatening situations. 
A news release issued on Tuesday, Jan. 24 says the new shields can withstand rifle rounds. Each district will have ballistic shields available to patrol officers when they respond to high-risk calls.
The purchase was made thanks to a donation by Minnesota-based Johnson Brothers, a family-owned wine, spirits, and beer distributor. The company has been operating in Milwaukee since 1975.
Milwaukee Police Chief Jeffrey Norman issued the following statement in the news release: 
"We appreciate the partnership with the Milwaukee Police Foundation, who helped facilitate the purchase of these shields."
SIGN UP TODAY: Get daily headlines, breaking news emails from FOX6 News
Mark McClain, President of the Milwaukee Police Foundation stated: 
"The purchase of these lifesaving ballistic shields represents our core mission at the Foundation - to help provide critical tools and resources the MPD needs to build community trust and provide for officer safety and wellness."
Bill Anderson, President of Johnson Brothers of Wisconsin, offered this statement: 
"We appreciate the work of the brave men and women of the Milwaukee Police Department. They put their lives on the line every day, and this donation is simply our way of saying 'thank you' and a token of our appreciation for the critical work they do every day in keeping our community safe."