Milwaukee Police Association endorses President Trump for re-election during Eric Trump visit
MILWAUKEE - President Donald Trump's son Eric visited Milwaukee on Tuesday, Aug. 18. 
Eric Trump's visit highlighted the Trump administration's support for law enforcement -- as well as the recent endorsement from the International Union of Police Association (IUPA).
Prior to introducing Eric Trump, Milwaukee Police Association President Dale Bormann announced that the association endorses President Trump for re-election.
"There is no doubt that President Donald Trump is the absolute right person during this most difficult times to lead our great nation," Bormann said. 
Eric Trump told officers who were present at Tuesday's announcement that it was important for him to come to Milwaukee and accept the endorsements, stating that his father is the candidate who stands up for law enforcement -- and that he believes Democrats have left police officers behind.
"You've always been there for us, and I promise you my father will always be there for the brave men and women," Eric Trump said. "They are amazing. They are incredibly brave. They save people every day. They keep neighborhoods. And to see the way they've taken it over the last couple of years...to see radical liberal policies is a disgrace."
Wisconsin Attorney General Josh Kaul, a Democrat and Wisconsin's top cop, said he does not support the union's endorsement.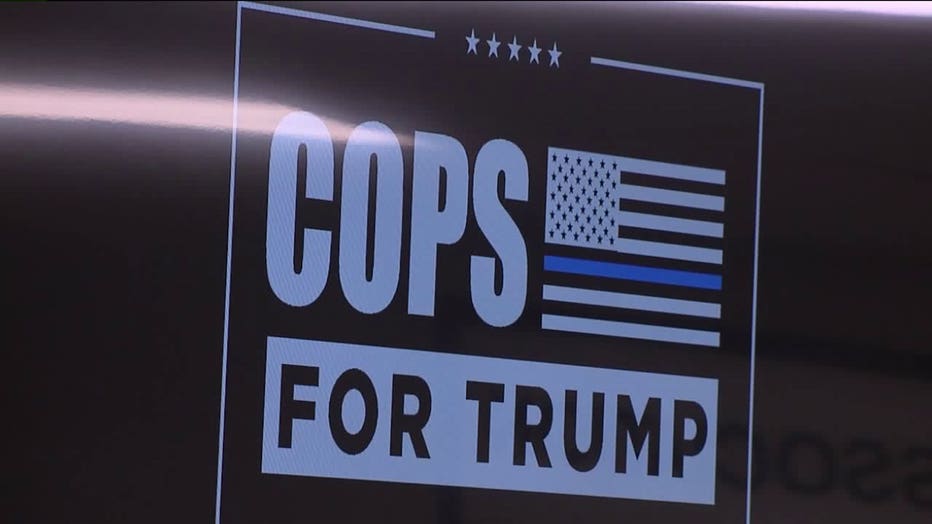 "I can't speak to the basis of their endorsement, but what I can say is that from my perspective, Joe Biden is clearly the better candidate in this race when it comes to public safety," Kaul said.
Democrats have criticized the president for holding in-person events during the COVID-19 pandemic. Eric Trump said coming to Milwaukee was not a mistake, and that President Trump recognizes the value of Wisconsin and its voters despite the pandemic, unlike Democrats.