Milwaukee man accused of sexually assaulting 82-year-old woman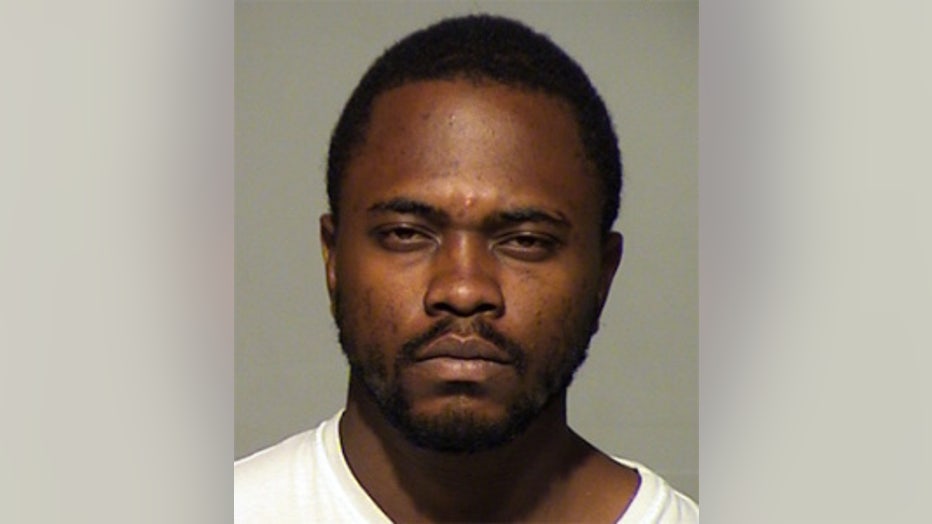 MILWAUKEE -- A 29-year-old Milwaukee is accused of sexually assaulting an 82-year-old woman in the street on the city's north side. Stephen Robinson is now charged with two counts of second-degree sexual assault and one count of aggravated battery.

This case has angered some city leaders -- and has the Milwaukee police chief reviewing policy.

According to the criminal complaint, the victim was walking to her apartment from a bus stop near Green Tree and Teutonia on Thursday afternoon, July 16th. She uses a walker for assistance.

The complaint indicates when the victim was several blocks from the bus stop, she was approached by Robinson  who "got very close to her and mumbled something." The victim told police she began to fear for her safety and attempted to walk faster. A few moments later, the complaint indicates Robinson "pushed (the victim) to the ground and her walker was knocked over."

According to the complaint, Robinson then sexually assaulted the woman. The victim "started screaming 'God help me, God help me' because she thought someone might hear her." The complaint says the victim was also so fearful that she yelled, 'God forgive me' because she thought she might be killed during this encounter." The complaint says Robinson eventually got off of the victim and fled.

The complaint indicates officers were able to get a description of Robinson from a witness.

What happened after the alleged crime is concerning some city leaders. Officials say the victim called 911 for help after the attacker ran. She waited and waited -- and then placed a second call. Three hours passed before a squad was dispatched.

The slow response time concerns some Milwaukee aldermen.

"Especially with an elderly woman who's victimized to that extent and has to wait three hours. That's totally unacceptable. The system is really broken here in Milwaukee," said Milwaukee Alderman Bob Donovan.

"Unacceptable from a perspective of service delivery. We cannot make these kinds of mistakes when it deals with life and death situations," said Milwaukee Alderman Joe Davis.

Milwaukee Police Chief Ed Flynn was questioned on Thursday, July 23rd at a Public Safety Committee meeting. Flynn says he believes the problem is that a dispatcher took the policy too literally -- not using common sense -- downgrading the call because the victim was safe and the attacker was gone.

"The dispatcher downgraded it consistent with the policy he understood. It was a night with a lot of competing calls. This got dropped," said Flynn.

Chief Flynn calls the incident unacceptable -- and he intends to investigate further and rewrite policy if need be.

Milwaukee Mayor Tom Barrett also called the response time unacceptable.

If convicted of the sexual assault charges, Robinson faces up to 40 years in prison and $100,000 in fines. The aggravated battery charge comes with a maximum penalty of six years in prison and $10,000 in fines.

Monitor FOX6 News and FOX6Now.com for updates on this developing story.