Milwaukee homicide, 17th and Rogers: 2 men charged, 1 on the run
MILWAUKEE - Two 18-year-old Milwaukee men are charged with felony murder in connection with the fatal shooting of Teryton Bonner near 17th and Rogers earlier this month. The accused are Angel Guichardo and Elias Alvarado (not pictured). Alvarado is on the run.
According to the criminal complaint, Milwaukee police responded to a gas station at 17th and Rogers on Feb 6 in regard to a fatal shooting. When officers arrived, they found the body of a man later identified as 18-year-old Teryton Bonner. Also located near Bonner was one spent cartridge casing. No gun was located on or near Bonner.
"I hope they find who did this," said Junell Bannister, Bonner's aunt. 
SIGN UP TODAY: Get daily headlines, breaking news emails from FOX6 News
Less than 24 hours after her nephew was killed, Bannister was trying to make sense of it. 
"Very distraught over this. He's so young, so we're just in complete shock," Banninster said.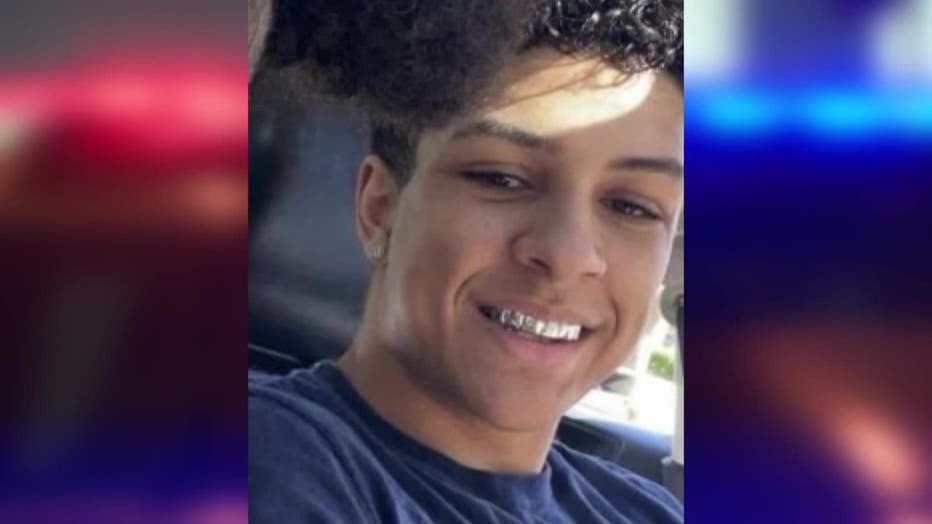 Officers reviewed surveillance video captured outside the gas station on Feb. 6. The complaint says it shows two men walk up to Bonner. One man "puts what appears to be a gun to (Bonner's) neck. There is then a very brief scuffle involving (Bonner)" and the two men. The second man is also holding what appears to be a gun, and he is pointing the gun at Bonner. The complaint says Bonner "then falls to the ground and suspects #1 and #2 stand over him. While on the ground, suspect #1 points his handgun at (Bonner's) chest. Suspect #2 then appears to remove something from the right front pants pocket of (Bonner) (where Bonner had been carrying his gun), and then suspects #1 and #2 run away.
The complaint says forensic investigators were able to recover a fingerprint from the can that suspect #1 had placed and left on the counter. Using that fingerprint, investigators determine it was "the left palm print of Elias Alvarado," the complaint says.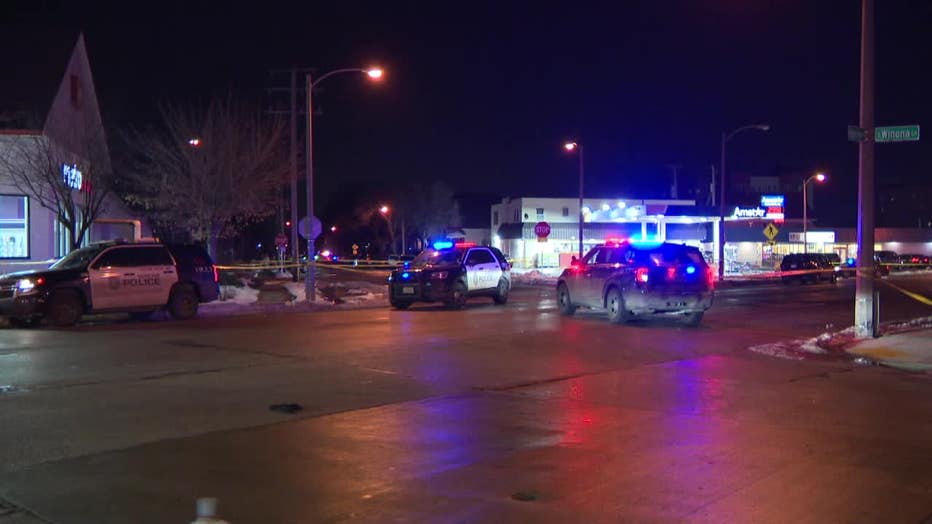 Fatal shooting at 17th and Rogers, Milwaukee
On Feb. 8, officers executed a search warrant at the known residence for Alvarado. Using the pictures from the surveillance video, two persons identified one of the suspects as Elias Alvarado. One of them then said the second person was "Angel," Elias' friend.
On Feb. 8, the complaint says a probation agent provided information that she believed one of her clients, Angel Guichardo, was one of the people involved in the 17th and Rogers fatal shooting. Detectives reviewed surveillance video from the lobby of a Department of Corrections location. The complaint says a person in the video is the person who with a probation agent -- and he is "wearing the same sweatshirt and pants an suspect #2" in the 17th and Rogers shooting.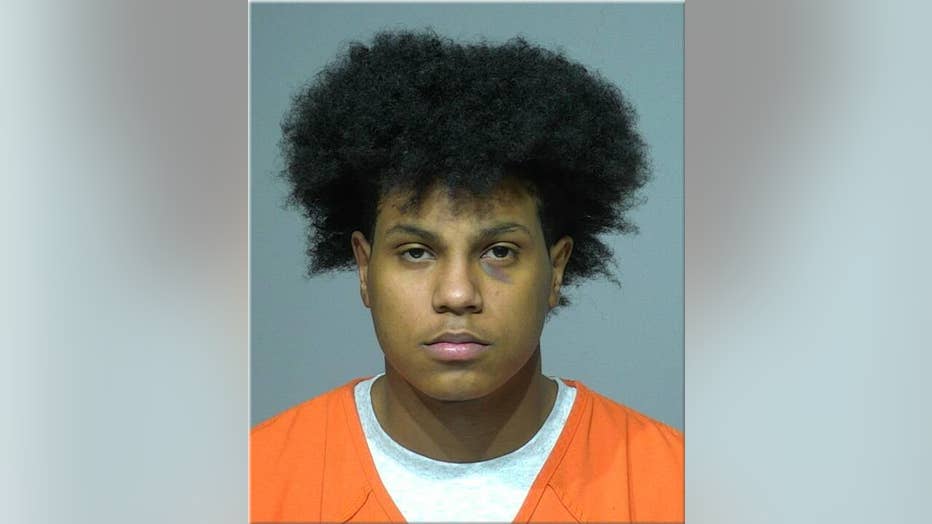 According to the complaint, Angel Guichardo was arrested on Feb. 10 -- and then interviewed by detectives. When asked if he was with Elias Alvarado on Monday, Feb. 6, Guichardo said he was not -- and "that he was not involved in the incident at the Amstar station."
Later on Feb. 10, officers executed a search warrant at Guichardo's residence. They recovered "the same items of clothing that suspect #2 was wearing" when Bonner was fatally shot. A person also identified Guichardo from the surveillance video pictures at the gas station.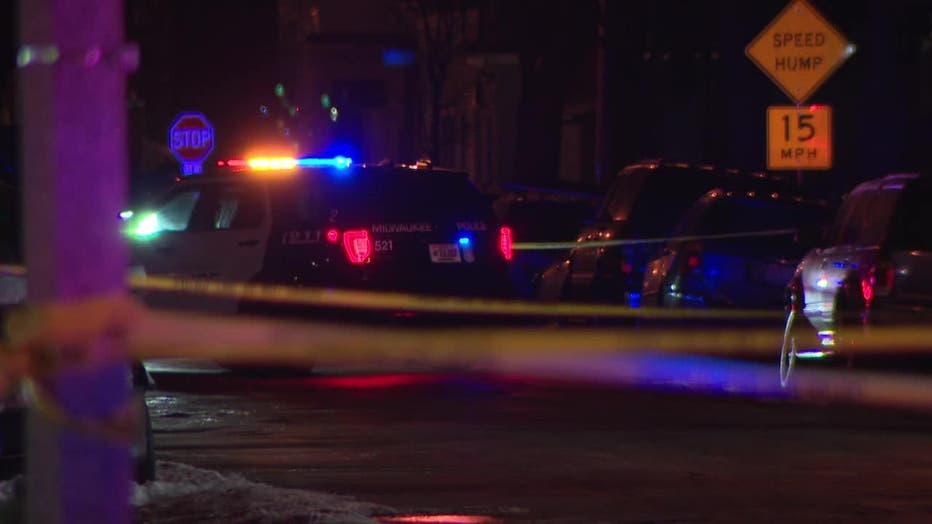 Fatal shooting at 17th and Rogers, Milwaukee
On Feb. 15, detectives located and listened to jail calls made by Guichardo. In those calls to a woman, Guichardo is heard saying, "I was planning on putting in a speedy but I don't want to rush it because you know, they haven't got Elias yet," the complaint says. Guichardo on a later call to the same person says, "I didn't have (expletive) to do with killing dude. No (expletive, that was all Elias," the complaint says.
Guichardo made his initial appearance in Milwaukee County court on Friday, Feb. 17.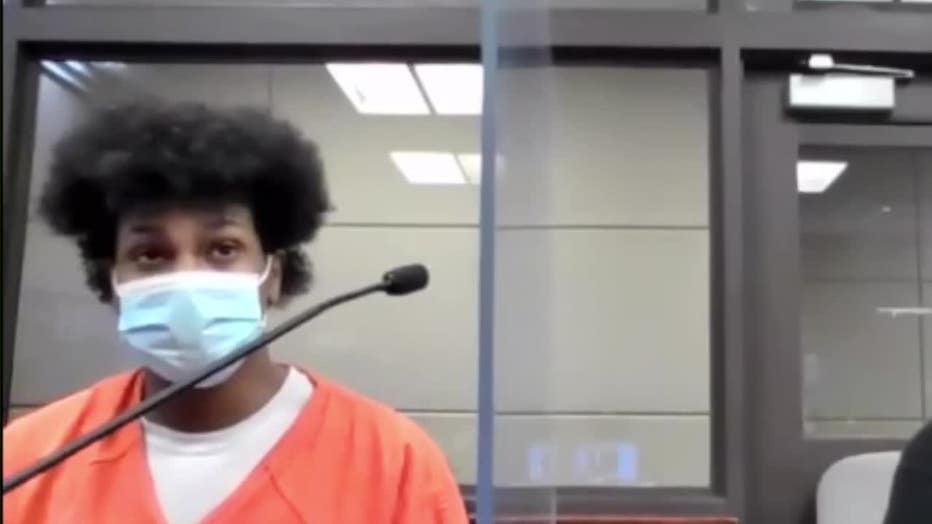 "Just the callousness of the crime demonstrates the state's request for $500,000 cash bail," said Karine O'Byrne, Milwaukee County Assistant District Attorney.
The court commissioner set cash bond at $300,000. 
This was not Guichardo's first time in court. 
FREE DOWNLOAD: Get breaking news alerts in the FOX6 News app for iOS or Android
"The defendant was on active supervision in the community – corrections supervision -- at the time of this crime," Byrne told the court.
Guichardo was sentenced in December 2022 for dealing drugs and possessing a machine gun. But the judge stayed the sentence – and put Guichardo on extended supervision.
Again, Alvarado is not in police custody – and a warrant has been issued for his arrest.