Milwaukee Health Department beach water quality testing begins, results posted daily


MILWAUKEE -- The Milwaukee Health Department (MHD) on Monday, June 4 marked the beginning of summer by providing daily updates to beachgoers on the water quality at Milwaukee's Bradford, McKinley, and South Shore beaches.

Water quality at Milwaukee's three public beaches is monitored through Labor Day weekend. Water samples are analyzed for microbial contaminants, such as E.coli, that may indicate potential health risks. While E.coli is normally found in bodies of water, elevated levels can raise health concerns.

MHD uses a public notification system guided by the Wisconsin Department of Natural Resources that uses the colors green, yellow, and red to inform the public of current water quality conditions.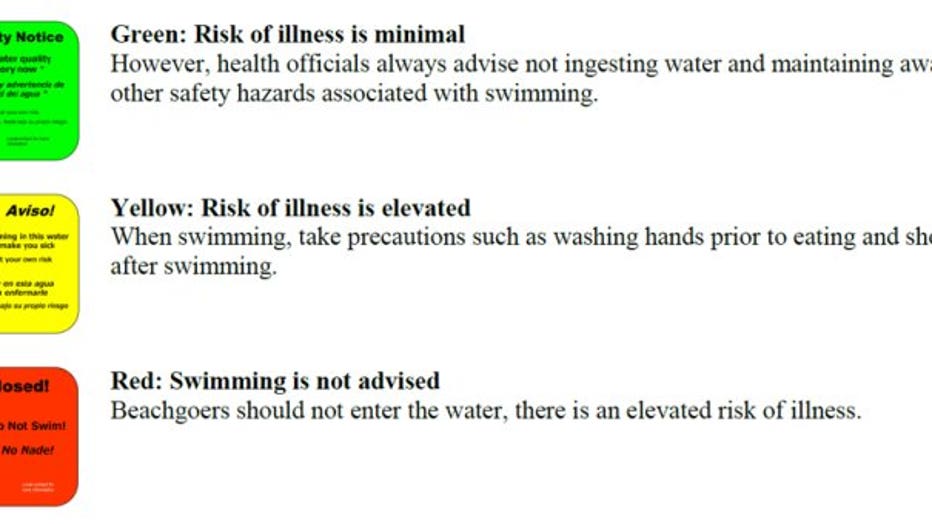 In addition to postings (shown above) at each of the City's beaches, residents and visitors can find the latest beach water advisories on the homepage of MHD's website at milwaukee.gov/health. Beach water updates are posted daily.