RSV, heart surgeries; Milwaukee girl home after months in hospital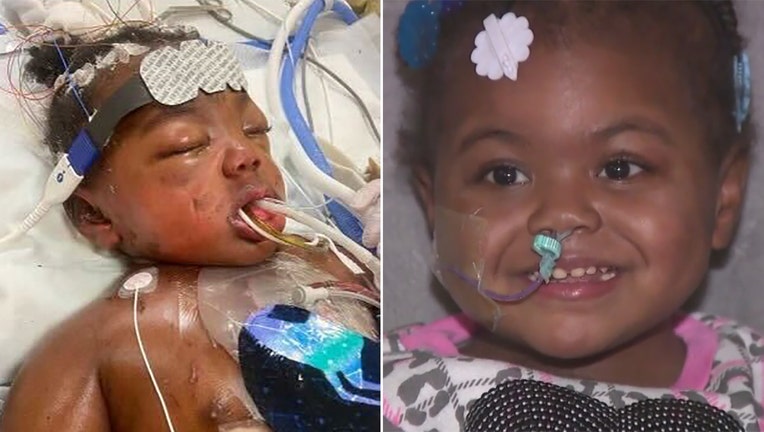 article
MILWAUKEE - A Milwaukee mother did not know if her baby would make it after three open-heart surgeries and two months in the hospital. 
Tierra Riser said it's something that changed her life forever, and something people need to take seriously. 
It was Christmas in January for Riser's three daughters as they reunited with their baby sister, A'laiya, after two months without her.
SIGN UP TODAY: Get daily headlines, breaking news emails from FOX6 News
"I wouldn't want it no other way," said Riser. 
A'layia, whose family calls her "Baby Juicy," went to the hospital on Nov. 5. It all started when the little girl had a hard time breathing; she was first diagnosed with RSV.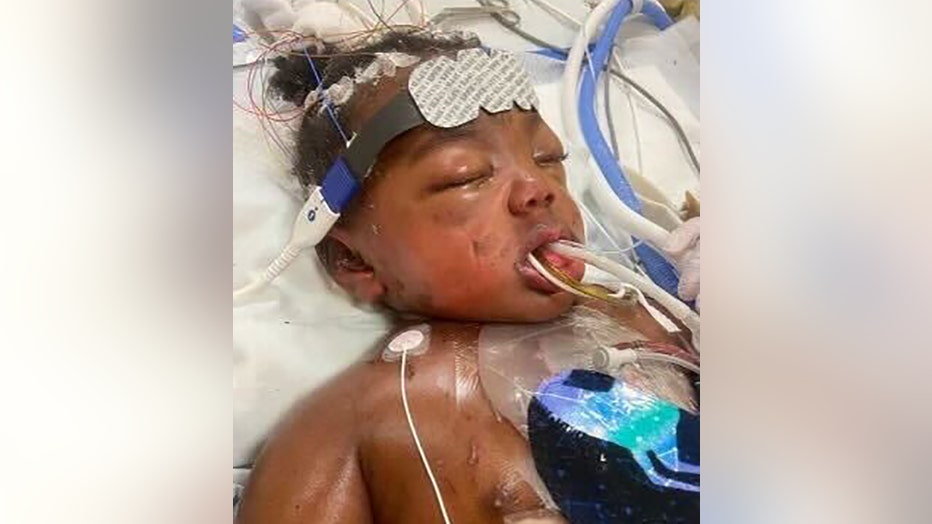 "Baby Juicy" A'laiya hospitalized after contracting RSV
"My heart was just like, 'Oh my god, what's going on?' They were just coming up to me telling me, 'Something's severely wrong with your baby,'" Riser said.
Children's Wisconsin said Baby Juicy had fluid around her heart and lungs. She had to have open-heart surgery.
FREE DOWNLOAD: Get breaking news alerts in the FOX6 News app for iOS or Android.
"It was a 50/50 chance that she would make it out of that surgery," said Riser. "At that point, I was planning a funeral in my head for my baby."
After three separate open-heart surgeries and being diagnosed with three upper respiratory infections, including RSV, Baby Juicy went home on Jan. 6.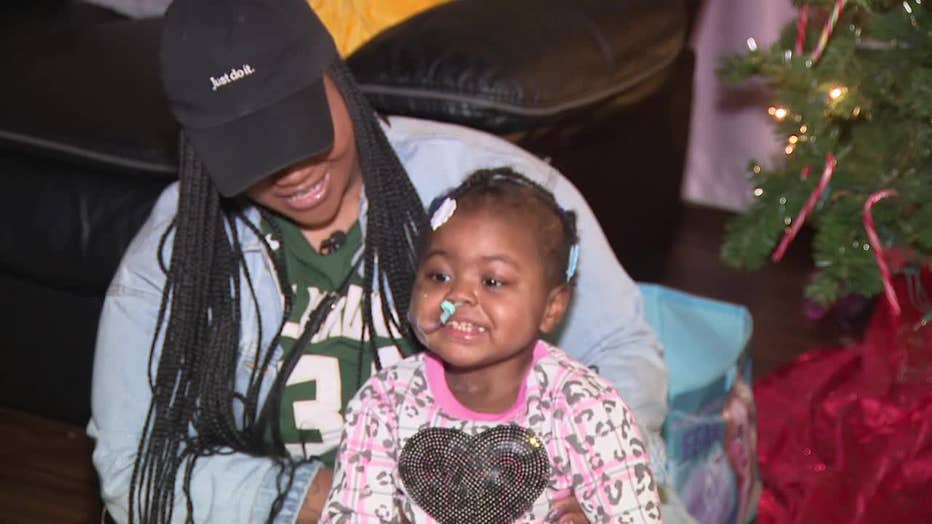 "Baby Juicy" A'laiya with her mother, Tierra Riser
"She is a miracle. They said they have never seen anything like this; they didn't really expect her to survive it, and she did," Riser said.
Like she never left, Baby Juicy was acting like herself – playing with her sisters and bringing a whole new meaning to this holiday season. 
"She can be sassy at times, but it's OK, we got each other, we OK," said Riser. "I prayed for this. This is my cuddle buddy, this is my twin."
Riser said Baby Juicy has a long road to recovery. Her lungs still need time to heal, and she will be on a feeding tube until she gets stronger.
A GoFundMe online fundraiser was created to help with expenses.