Milwaukee CVS, Walgreens robberies, man charged 'addicted to crack:' complaint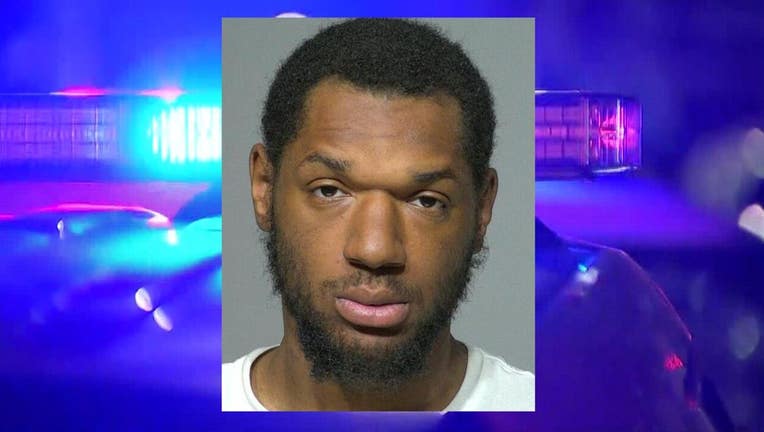 article
MILWAUKEE - A Milwaukee man charged in connection with armed robberies at CVS and Walgreens told investigators he commits these crimes because he is addicted to crack cocaine, according to a criminal complaint.
Rasja House, 25, faces two counts of armed robbery.
The first robbery happened on Jan. 23 at the CVS on Farwell around 11:30 p.m. According to a criminal complaint, House walked into the store and asked where the carts were. He then proceeded to put various items in the cart, and he had to be helped several times because he wanted expensive items in locked display cases. During the checkout process, prosecutors say House opted to sign up for the "rewards program," using a fake name. His total was over $200, and he said he needed it to be under $150, so he removed some items until it was around $125. His credit card was then declined twice, the complaint says. 
House said he had money outside, and he headed for the doors, turning back toward the counter with a gun, telling the cashier, "I'm going to take it." He then grabbed the bags and left. The complaint says his fingerprints were recovered from the counter and the credit card machine.
The second crime happened at Walgreens on W. Oklahoma around 11:30 a.m. According to prosecutors, House waited in line at the register and let a woman go in front of him. She paid with her Quest card, and he said, "Oh, good. EBT works." He then got a cart and started placing merchandise in it, particularly, Monster energy drinks. He eventually went to the register, needing cigarettes, and the cashier, suspicious, suggested she would pull the cart behind the counter to make it easier to scan the items, which she called a "ruse" so he wouldn't leave with the stuff. 
Prosecutors say House then took the cart to get Tide laundry items, and the cashier felt he was going to steal the merchandise, so she dialed 911 on her cellphone, telling House he needed to leave. The cashier grabbed the "cart lock" tool that can be used to lock the shopping carts, but it did not work. As House headed toward the door with the cart, prosecutors say he punched the cashier in the chest and lifted his shirt to show her he had a gun. He then left with the merchandise. 
SIGN UP TODAY: Get daily headlines, breaking news emails from FOX6 News
Surveillance from that robbery revealed the same vehicle was used in both crimes. 
House was stopped in that vehicle about 12 hours later, around 11 p.m. on March 21. 
The criminal complaint notes a "read-in offense" – a robbery on Feb. 24 at the Speedway on Oklahoma Avenue. In that case, prosecutors say House stole Monster energy drinks and fled in the same vehicle he was arrested in, which belonged to his girlfriend.
House told investigators he is addicted to crack cocaine. He said he stole the laundry supplies because he needed to clean his clothes because he is homeless. He said he was "just planning to steal items" until the cashier at Walgreens "put her hands on him." He said she punched him first, so he hit her back on her shoulder.
He told police he had a "Splat" gun or Orbeez gun in both crimes.
He admitted that he "commits these offenses at various stores to pay for his crack cocaine habit, food, and gas for his vehicle and that "he has made stupid choices in order to fuel his addiction to crack cocaine," the complaint says. 
House made his initial appearance in court Saturday, March 25. Cash bond was set at $10,000.