Milwaukee Crime Stoppers launched, designed to partner with community to combat crime


MILWAUKEE -- The City of Milwaukee launched on Tuesday, Oct. 15 Milwaukee Crime Stoppers, a program designed to partner with the community to combat crime in the city.


"May 10th, 2017 my father was driving home from work and he was T-boned by a stolen vehicle. And everyone who was in that vehicle had fled the scene," said Candase Franklin, whose father was killed in a hit-and-run crash. "I went for over a year not knowing, not having answers."

Franklin was standing next to her cousin, Milwaukee Alderwoman Chantia Lewis on Tuesday afternoon -- talking about the noticeably absent tool that could have made a big difference.

"I feel like somebody saw something, there was a video. So I know for a fact that somebody saw something," Franklin said.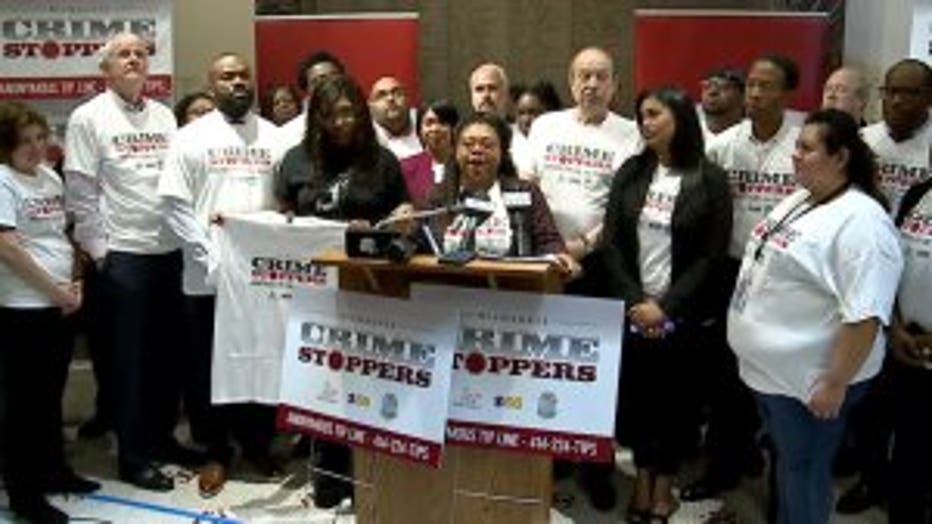 Launch of Milwaukee Crime Stoppers


 

But on Tuesday, all of that changed -- as Milwaukee Crime Stoppers returned.

"It can be a huge success if everybody feels comfortable and trusts the process," said Milwaukee County Sheriff Earnell Lucas.

Milwaukee Crime Stoppers is an independent non-profit organization that offers cash rewards up to $1,000 to anyone who gives anonymous information that leads to the arrest of criminals, including those committing serious felony crimes, and fugitives. It is worth noting -- your contact information is not shared with police.

"While crime doesn't pay, Crime Stoppers does," Lucas said.

You can call 414-224-TIPS (8477) if you have information that leads to arrests.

Milwaukee Crime Stoppers has the support of the Milwaukee Police Department, Milwaukee County District Attorney's Office, Milwaukee's Office of Violence Prevention, and Hupy and Abraham Law.