Milwaukee County's Bus Rapid Transit project cleared to begin project development phase
MILWAUKEE COUNTY -- Milwaukee County Executive Chris Abele announced on Friday, September 23rd that the county has received approval from the U.S. Department of Transportation to enter into the project development phase of the east-west Bus Rapid Transit project.

This approval allows Milwaukee County and the Milwaukee County Transit System to begin environmental and engineering studies on the 9-mile BRT route. Further, by entering into the PD phase, any money spent on the studies can be applied as the local match of the project cost.

Milwaukee County Executive Chris Abele issued the following statement in a news release:

"This approval is more great news for Milwaukee County. When I announced that we would pursue this project we made it clear the goal was to create a fast, modern and affordable way to connect people to jobs, school and economic opportunities. As we move into this next phase we will continue to work with the community, riders and our partners on the Milwaukee County Board and Milwaukee and Wauwatosa Common Councils to make this plan a reality."

Abele's upcoming budget is due October 1st. It is expected to include funding to continue planning for the Bus Rapid Transit project.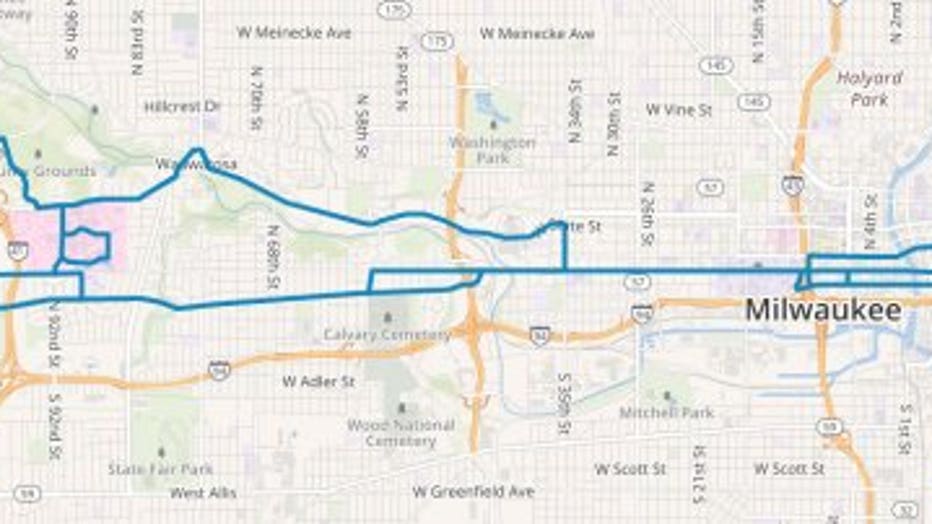 Officials say the 9-mile BRT route would provide an improved transit connection to major employment and activity centers through downtown Milwaukee, the Milwaukee Regional Medical Center, Milwaukee's near west side, and Wauwatosa. With more frequent service and faster travel times, BRT will give riders more time to spend with their families, more time to study for a final exam, or simply more time to relax at home.

In late August, Milwaukee County submitted an application to the Federal Transit Administration (FTA) for grant funding for the BRT project. The FTA is expected to announce funding recipients in 2017.