Milwaukee County COVID masking changes; bus riders can go maskless
MILWAUKEE - Milwaukee County updated its masking policy after the CDC lowered the COVID-19 community risk level to "low" on Thursday, Sept. 29.
Effective Friday, Sept. 30, masking will no longer be required at the Courthouse Complex for employees and for all visitors. 
The Milwaukee County Transit System (MCTS) is also no longer requiring masks for bus passengers or operators. But after two years, some people tell FOX6 News, they are not comfortable with the changes.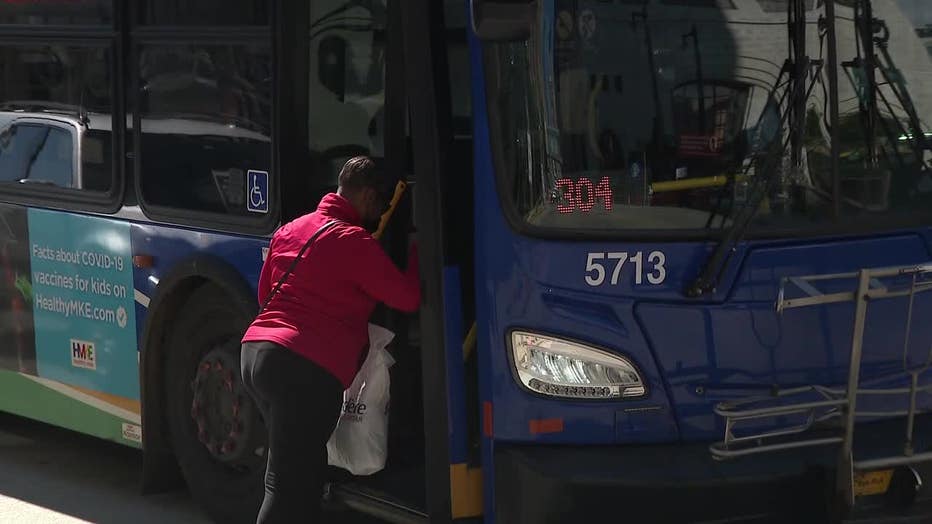 It has become second nature for regular riders. As they step on the bus to pay, the mask almost always goes on.
"After getting used to it for the past few years, it's kind of like a force of habit," said Joshua Newton. 
SIGN UP TODAY: Get daily headlines, breaking news emails from FOX6 News
"There's people like myself with underlining conditions that prefer to do so," said Linda Towner. 
"Briefly we are seeing improvements in COVID disease burden in Milwaukee County and all of Wisconsin," said Dr. Ben Weston, Milwaukee County Chief Health Policy Advisor.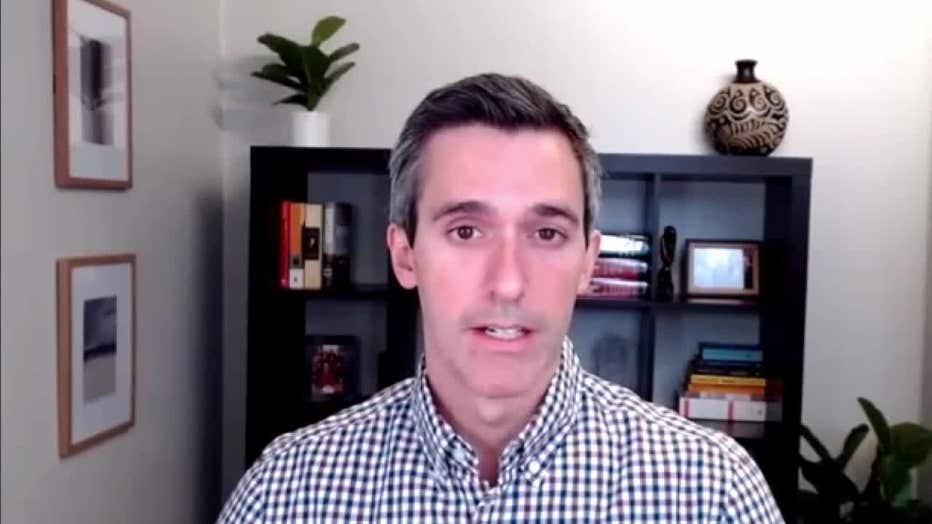 This update comes as Milwaukee County sees improvements with COVID --falling below 10% positivity.
"A major landmark that we have not seen in about five months," Weston said.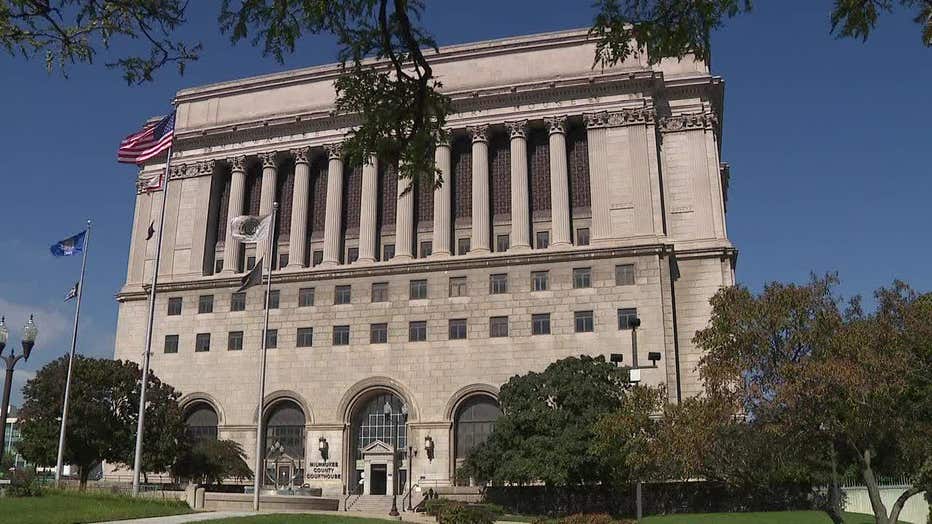 Milwaukee County Courthouse
While the new county policy drops mask requirements for the courthouse, it keeps them for high-risk places like the jail system and Coggs Center.
"I'm not comfortable around people who don't do it," said Tyrone Stacy.
FREE DOWNLOAD: Get breaking news alerts in the FOX6 News app for iOS or Android
For some bus riders, they will stay in their comfort zone.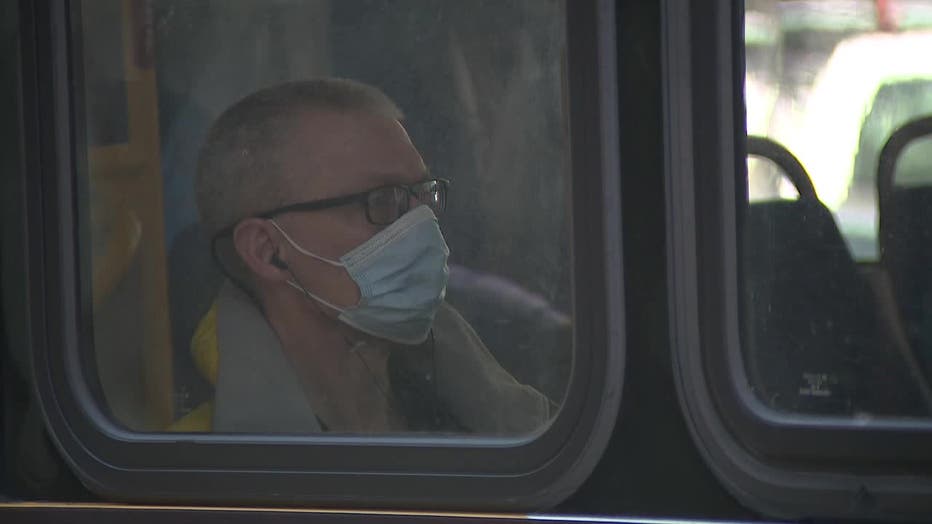 "I'm 63 years old, and I don't want to catch another germ," Stacy said. 
"I think it would be in the best interest that we continue to do so," Towner said.
Additionally, masking is required at other County facilities if an employee, contractor or volunteer has been exposed to COVID-19 within the past 10 days and is eligible to return to in-person work.
Latest on COVID status in Milwaukee County
This week, Milwaukee County moved into the Low COVID-19 Community Level, based on U.S. Centers for Disease Control and Prevention (CDC) guidelines. This level is determined by three metrics:  new COVID-19 admissions per 100,000 population in the past 7 days, the percent of staffed inpatient beds occupied by COVID-19 patients, and total new COVID-19 cases per 100,000 population in the past 7 days.
In Milwaukee County, the case rate per 100,000 population is 109.9. This includes the city of Milwaukee's rate of 92.3 per 100,000. There have been 9.9 new COVID-19 admissions per 100,000 population and 3.8% of staffed inpatient beds are in use by patients with confirmed COVID-19. Additional metrics, such as case burden and percent positivity, are accessible on MHD's COVID-19 data dashboards.
Per the CDC's guidance at the "low" COVID-19 Community Level, people may choose to mask at any time. Masks are recommended in indoor public transportation settings and may be required in other places by local or state authorities. Other recommended individual protection steps include staying up to date on vaccination, including recommended booster doses, maintaining ventilation improvements in indoor spaces, and avoiding contact with people who are suspected or confirmed COVID-19 cases. Those who are at high risk of getting very sick should talk with a healthcare provider about additional prevention actions.
Currently, 65.5% of city of Milwaukee adults 16 years and older are fully vaccinated, and 35.4% of city of Milwaukee adults 16 years and older have received at least one booster dose. The updated booster doses are available at all three Milwaukee Health Department immunization clinics for everyone aged 12 years or older who has completed at least a primary series, regardless of number or type of prior booster doses received so long as at least two months have passed since their last COVID-19 vaccine dose.
Meanwhile, the Milwaukee Health Department is seeking feedback from Milwaukee residents to help identify gaps in access to health resources such as COVID-19 testing and COVID-19 vaccinations. The purpose of the questionnaire is to get a feel for community members' lived experiences with the COVID-19 pandemic, understanding that there is no one shared experience within our city. All responses are anonymous. No personal identifiers are recorded, so they cannot and will not be reported. The questionnaire should take fewer than five minutes to complete. Any interested participants are encouraged to take the survey at bit.ly/MHDCOVIDsurvey.