Milwaukee County sheriff's race: Richard Schmidt steps out of David Clarke's shadow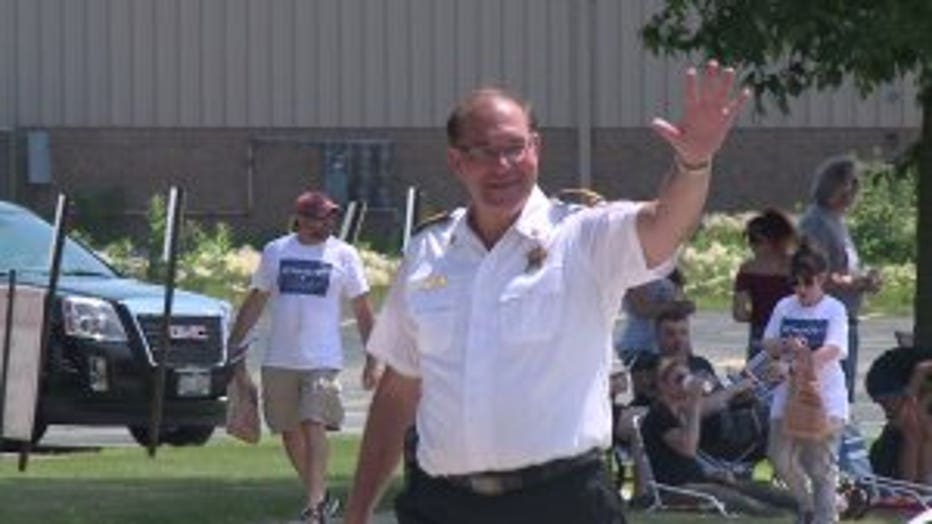 MILWAUKEE -- Since becoming Milwaukee County's acting sheriff in 2017, Richard Schmidt seems to be everywhere.

In the lead-up to the Democratic primary for sheriff in August, he walked in five parades on the Fourth of July. He regularly agrees to television interviews. He gave reporters a tour of the county jail in April, an event Schmidt calls "unprecedented."

Yet the veteran of the Milwaukee County Sheriff's Office faces questions about his seven years as former Sheriff David Clarke's top administrator, a period that included numerous controversies.  Clarke resigned in August 2017 amid controversies over his out-of-state travel and inmate deaths at the jail.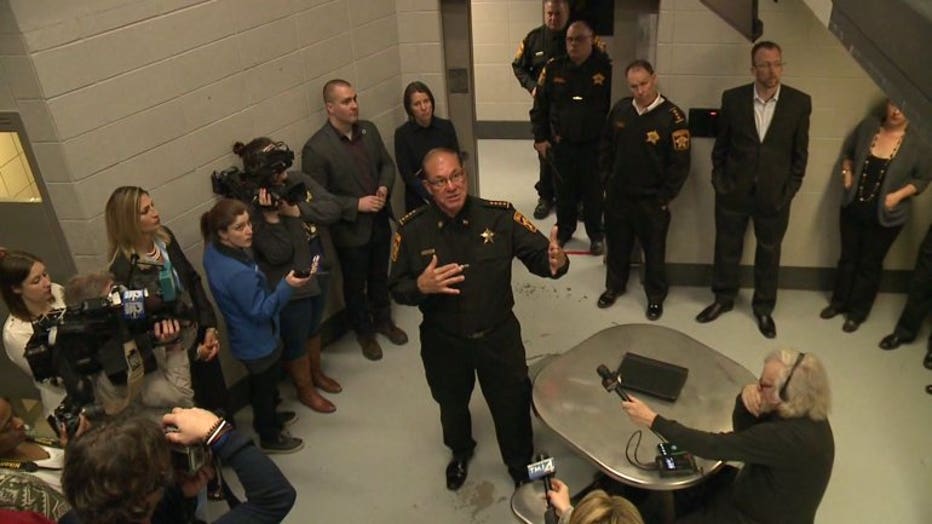 During an interview at his home in Franklin, Schmidt said he was a Democrat "for now" and sought to put distance between himself and his former boss. He said he had little ultimate control, even while Clarke was away.

"When the previous administration said he delegated things, there's a certain amount of delegation that took place. The ultimate decisions rested with him," Schmidt said. "We were on the phone pretty much every day dealing with different things and how he wanted them handled."




Jail deaths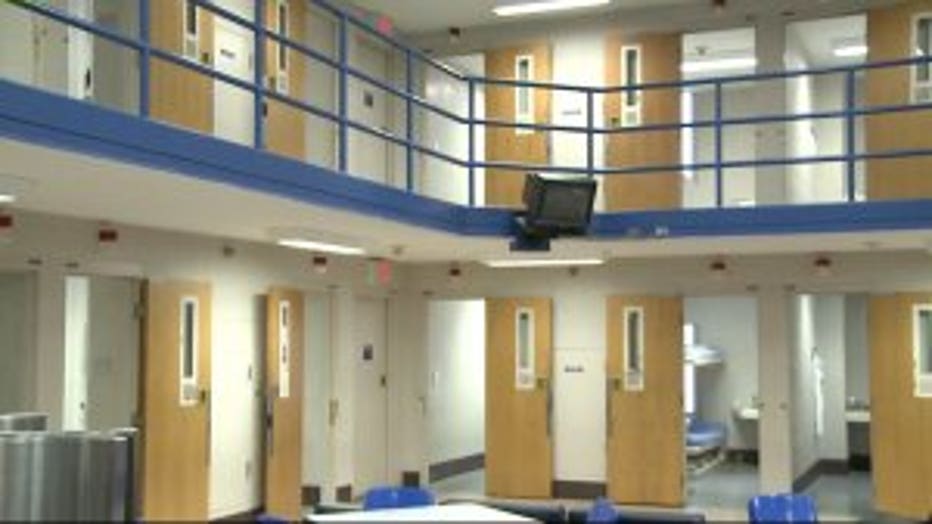 Schmidt's two rivals in the Democratic primary, former Milwaukee Police captain Earnell Lucas and Milwaukee County sheriff's deputy Robert Ostrowski, say Schmidt shares blame for the jail problems, a nearly $7 million budget deficit, and constant clashes with the community.

Clarke himself has said Schmidt didn't do enough to head off issues at the jail, where an inmate's 2016 death led to criminal charges against three former staffers.

"He should've been there every day, he should've been doing this inspecting. That's why his title was inspector," Clarke told conservative radio host Dan O'Donnell of WISN 1130/AM in April.

Schmidt counters that Clarke wouldn't listen to him.

"There was administration at the jail that I didn't want to be there. I made that very clear," Schmidt said. "I tried to promote someone, remove someone, and it just didn't happen."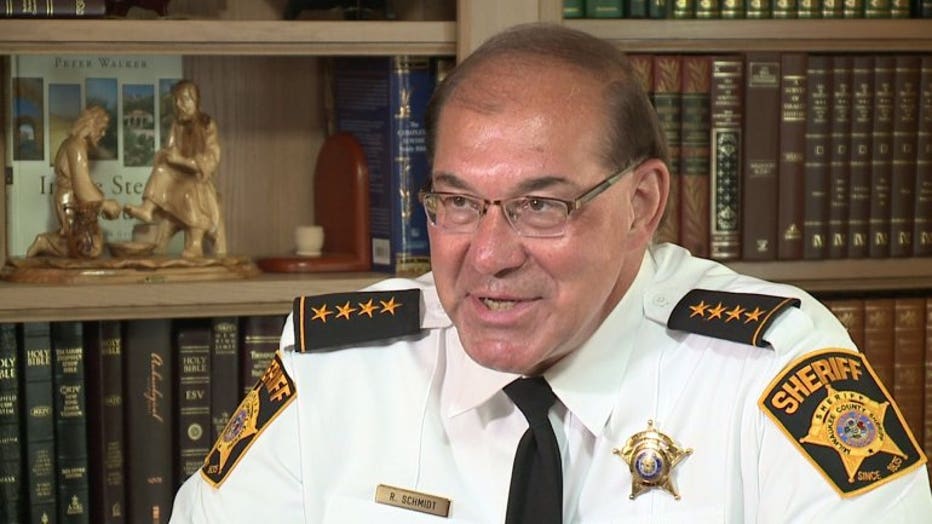 Eight hours notice

Schmidt said he was "extremely taken aback" when Clarke told him to gather senior staff in a small conference room on Aug. 31, 2017, and told them he was resigning within eight hours. State law mandated that Schmidt, the undersheriff, replace Clarke.

Schmidt said he didn't sleep that night as he charted his own course for the agency. Gov. Scott Walker later declined to name a full-time replacement, allowing Schmidt to fill out the rest of Clarke's term.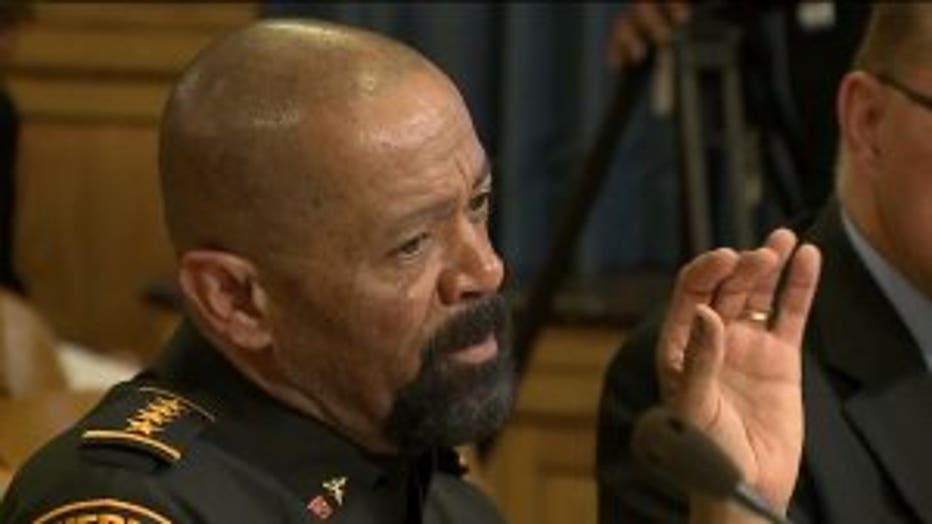 Schmidt has slashed a $6.8 million budget deficit, partly by eliminating security patrols -- including one outside Clarke's home on Milwaukee's far northwest side.

He took three captains off the streets and installed them in the jail, where they are promoting inmate mental and physical health, Schmidt said.

County leaders who criticized Clarke have publicly praised Schmidt for his willingness to work with them.

"I know people still want to criticize and say, 'Look what happened!' We've got to get away from 2016 and 2017," Schmidt said. "It's 2018, and there has been a significant public transformation that's taken place."




Democrat 'for now'

Like Clarke, Schmidt is running in the Democratic primary. Lucas's campaign has referred to him as a "right-wing acting sheriff," but Schmidt says he works well with Democrats in county government.

"I like what I've seen, I like how things have progressed, and therefore, I chose to run with the Democratic party," Schmidt said. "That's who I'm staying with for now."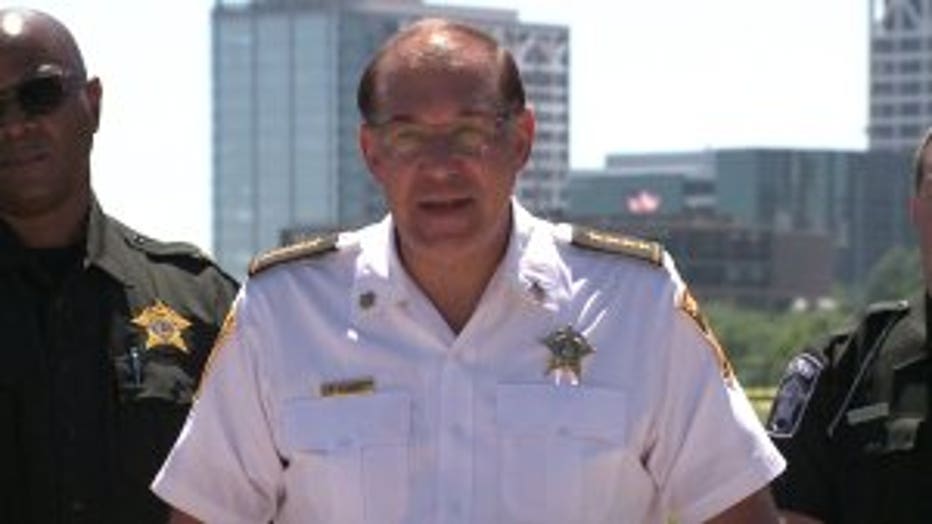 Schmidt trailed Lucas in fundraising by a two-to-one margin for the quarter that ended June 30, according to campaign finance filings. Lucas has racked up a series of endorsements from local Democratic officials and liberal groups, even some that have praised Schmidt's work.

Schmidt said he never planned to run for sheriff until Walker allowed him to stay on. Nevertheless, he said he's enjoying the campaign.

"I love this part of it," Schmidt said. "It puts a smile on my face when I go into the community and people are just smiling -- 'Hey, Rich, how are you doing?' 'Hey, sheriff, how are you doing?' I love that."

The primary is Aug. 14. There are no Republicans on the ballot this fall.