Milwaukee County Sheriff David Clarke to resign, says he's joining Trump administration


MILWAUKEE -- Milwaukee County Sheriff David Clarke said Wednesday, May 17th that he will resign in June so he can accept a position in President Donald Trump's administration.

Clarke, who has been one of President Trump's strongest supporters, will leave behind multiple investigations into deaths at the Milwaukee County Jail and a harassment complaint filed against him. The sheriff has become a conservative star nationally as the controversy swirled locally.

Clarke told WISN 1130/AM host Vicki McKenna that he would be an assistant secretary in the Department of Homeland Security, where he'll act as a liaison to local and state law enforcement, tribes, and the private sector. The position will be in the Office of Public Partnership and Engagement.

"I'm both honored and humbled to be apt to this position," Clarke said. "It's going to be a steep learning curve for me, serving in the Department of Homeland Security, and I look forward to joining that team."

DHS declined to confirm Clarke's appointment on Wednesday.

"Senior positions are announced when made official by the secretary," DHS officials tweeted after Clarke went on the radio. "No such announcement with regard to the Office of Public Engagement has been made."




Gov. Scott Walker said he had not received a resignation letter from Clarke as of Wednesday afternoon. Walker would have to appoint a new Milwaukee County sheriff.

"The announcement obviously has been made media-wise, but until I physically get (a letter) in our office, our clock doesn't start ticking," Walker told reporters while touring tornado damage in Barron County.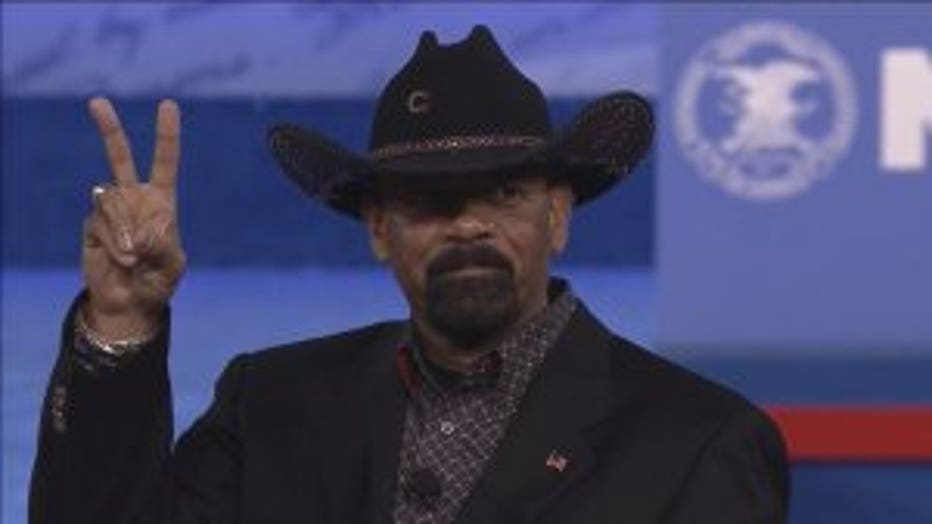 Milwaukee County Sheriff David Clarke


Clarke told McKenna that he'd discussed the potential appointment with Walker months ago. He said he wanted to have input in who Walker names as his replacement.

"I convinced people to vote for me, I'm the one that raised this money to get elected, so I would like to think my input would have some validity and would be taken into serious account," Clarke said.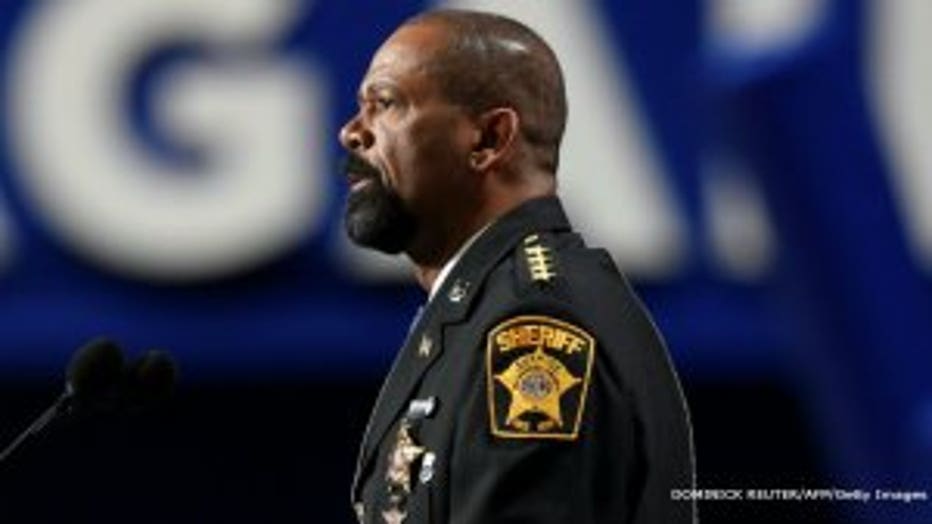 Milwaukee County Executive Chris Abele said he was "genuinely excited" to work with a new sheriff, but criticized Clarke's appointment to a federal position.

"The last thing America needs is another loud voice angrily and unproductively telling you who to blame and who not to trust," Abele said in an emailed statement.

Voces de la Frontera, a pro-immigrant group in Milwaukee, called on Walker to appoint a sheriff would would end collaboration with federal immigration agents and support changes to prevent further deaths at the Milwaukee County Jail. Clarke should face criminal charges for the jail deaths, the group said in a statement.

Clarke's position within DHS does not require U.S. Senate confirmation. (CLICK HERE for an organizational chart showing the different offices and positions within the department.)

Clarke has served as Milwaukee County sheriff since 2002. He spent more than two decades before that with the Milwaukee Police Department, rising to the rank of captain.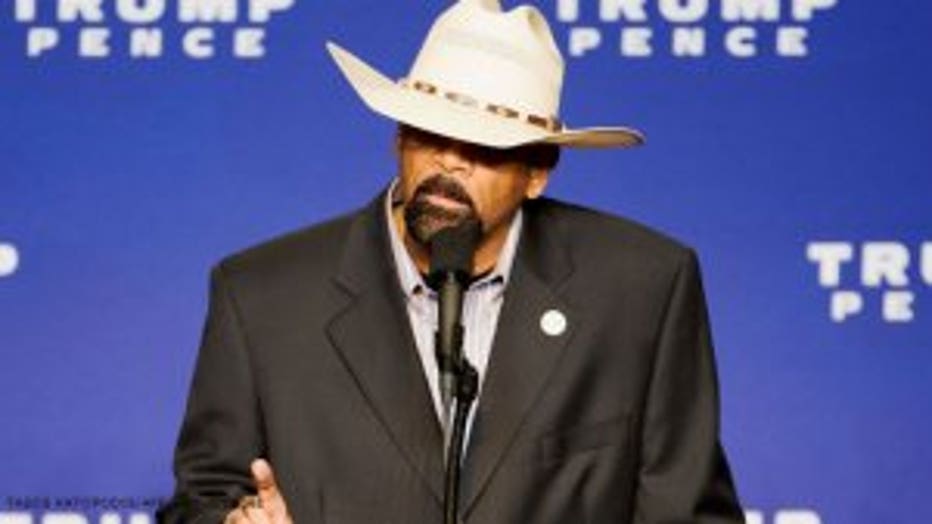 Clarke has made himself a darling of the political right through his brash social media presence, his staunch support for President Trump's crackdown on illegal immigration and his support for patrolling of Muslim neighborhoods. He's one of the most polarizing figures in Wisconsin politics.

Clarke was one of the few African-Americans to speak at the Republican Party convention last year. He has been vocal about gun rights and critical of what he called the "hateful ideology" of the Black Lives Matters movement, saying at times, "Stop trying to fix the police, fix the ghetto."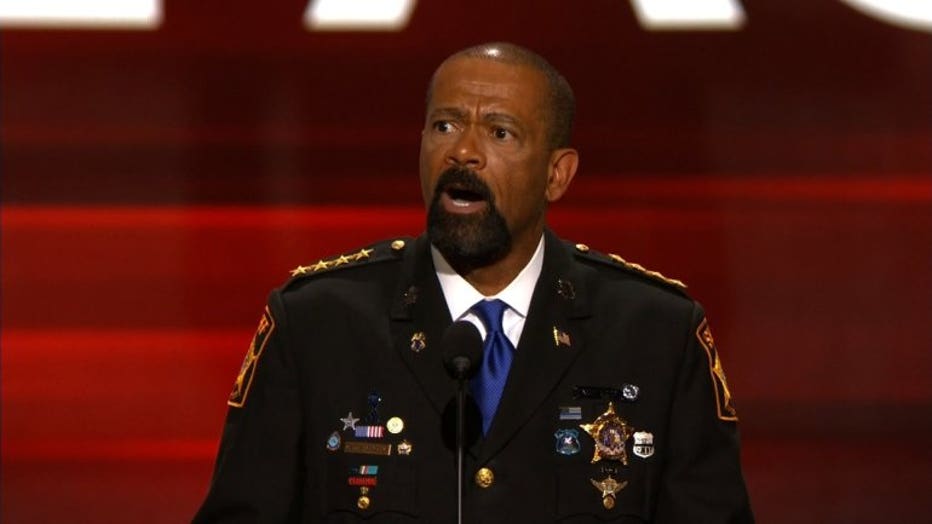 Milwaukee County, Wisconsin Sheriff David Clarke speaks at the Republican National Convention 2016


A lengthy inquest into the dehydration death of a Milwaukee County Jail inmate raised troubling questions about how Clarke manages the jail, just as the White House was said to be considering him for the job. Seven jail staffers could face criminal charges after the Milwaukee County District Attorney's Office outlined a case for the jury suggesting that disobedient inmates were routinely deprived of water as punishment and pleas for help were ignored.

Clarke wasn't among the seven staffers on the jury's list because prosecutors say he wasn't directly involved in the events that led to the death last year of 38-year-old Terrill Thomas, who was deprived of water for seven days. But the death happened under his leadership, which his critics said was sufficient cause for Clarke to be fired. Clarke has said little about Thomas' death.

Three members of Clarke's command staff have retired or resigned since late March.

Despite the investigation into his jail, Clarke remained popular with many conservatives, including some who had been trying to get him to run for U.S. Senate next year against Democratic Sen. Tammy Baldwin.

Last year, the frequent Fox News guest earned more than $105,000 in speaking fees — almost as much as his sheriff's salary — at more than three dozen events across the country.