Milwaukee County Sheriff David Clarke testifies before Senate Judiciary Committee


WASHINGTON, D.C. (WITI) -- Milwaukee County Sheriff David Clarke testified on Thursday, January 29th before the U.S. Senate Committee on the Judiciary. He was invited by Committee Chairman Chuck Grassley. The hearing was part of the confirmation process for the next Attorney General of the United States, Loretta Lynch.

Sheriff Clarke did not speak specifically about Lynch or her credentials during his testimony -- saying only that he "wishes her well." Instead, he used his time before the committee to talk about the importance of the relationship between the U.S. Department of Justice and local law enforcement.

CLICK HERE to read the complete prepared statement by Sheriff Clarke


In speaking about future policy, Sheriff Clarke cautioned against certain reforms to reduce prison populations or alter sentencing.

"The recidivist nature of criminals will cause more minorities to be victimized by violence, similar to what happened this past summer in Milwaukee to Sierra Guyton, a 10-year-old girl shot in the head and killed while on a school playground. The shooters were career criminals," Sheriff Clarke said.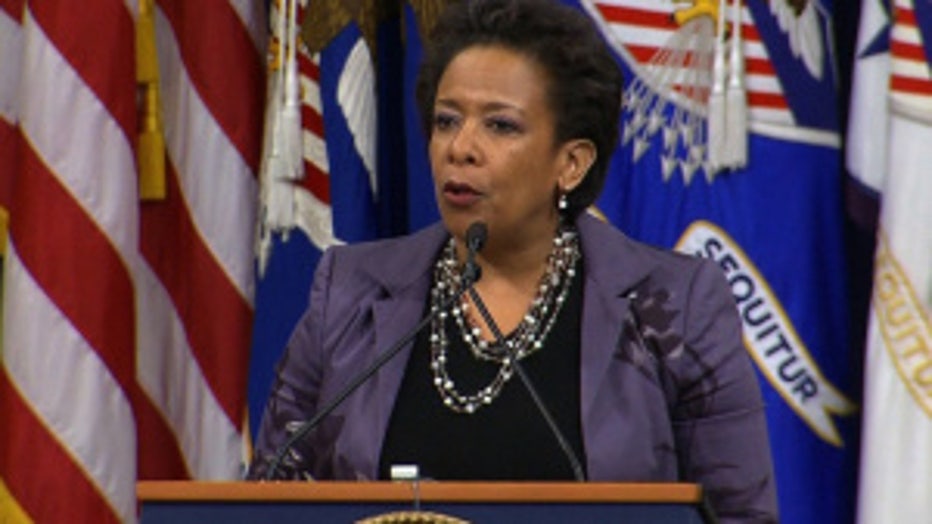 Loretta Lynch, the U.S. attorney in Brooklyn, New York, is President Barack Obama's pick to succeed Eric Holder at the helm of the Justice Department, a post that has increasingly become fraught with political controversies and clouded by Holder and Congress' mutual contempt for each other.

Barring any surprises, Lynch is likely to be confirmed -- rejecting her means Republicans would continue the tenure of Holder, whom many in the GOP have pushed to resign.

Monitor FOX6 News and FOX6Now.com for updates on this developing story.