Milwaukee County leaders sign resolution expanding 'free birth certificates' program


MILWAUKEE -- Milwaukee County leaders on Thursday, Aug. 23 signed a resolution that expands the county's "free birth certificates" program.

Milwaukee County Executive Chris Abele and Milwaukee County Board Chairman Theo Lipscomb, in signing the resolution, announced the final authorization for the register of deeds to distribute 500 more birth records for voting, and 250 more birth records for jobs through this program.

The resolution funds the expansion of the current program, which began in 2012. It was approved by the board in July.

According to a news release from Abele and Lipscomb, in 2014, the county dedicated a portion of free birth certificates to help youth ages 15-21 who needed a birth certificate to secure employment. An additional allotment was authorized in 2017, but the last of those was distributed earlier this year. The register of deeds estimated that an additional 750 free birth certificates would continue the program through the end of 2018.

Abele and Lipscomb said this will make voter registration and job seeking easier for Milwaukee County residents.

"This is one of many things we agree on, which is participatory democracy and empowering the people we both serve. This will pay for 750 free birth certificates for people who need them. Everything we can do to ensure participatory democracy matter, and this is an important step. Come down to the courthouse at the register of deeds and you will not have to pay for that process," said Abele.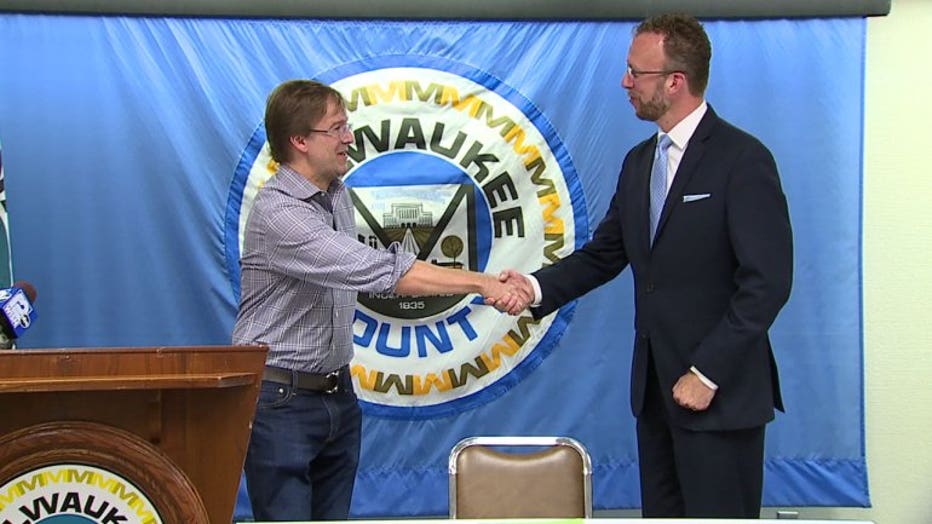 There is normally a $20 fee to get a birth certificate, and also a fee to get a government ID. The state has waived that fee for voting purposes.

"There are thousands of people who are not allowed to participate, who are not allowed to vote, and there is no other reason that they should be disqualified from voting other than they don't have that ID. We agree that no one should lose their ability to vote simply because they don't have a few dollars to get government documents. It's an impediment, and we want to remove that," said Lipscomb, who authored the resolution.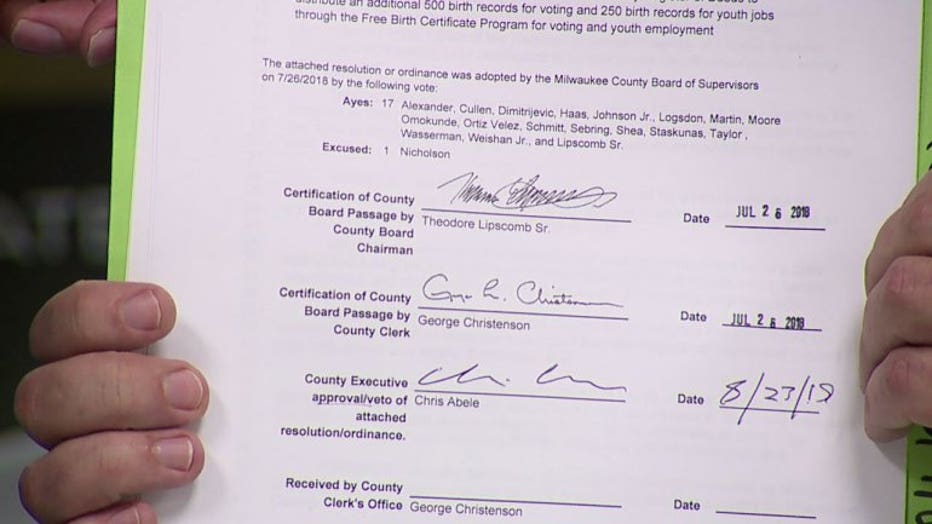 If you are a Milwaukee County resident in need of a birth certificate, CLICK HERE to learn more.