Milwaukee County launches investigation of Sheriff Clarke over airplane complaint, Clarke says it's a "witch hunt"


MILWAUKEE – Milwaukee County auditors have launched an investigation into a man's complaint that Sheriff David Clarke had deputies question him because he shook his head at Clarke on board an airplane last week.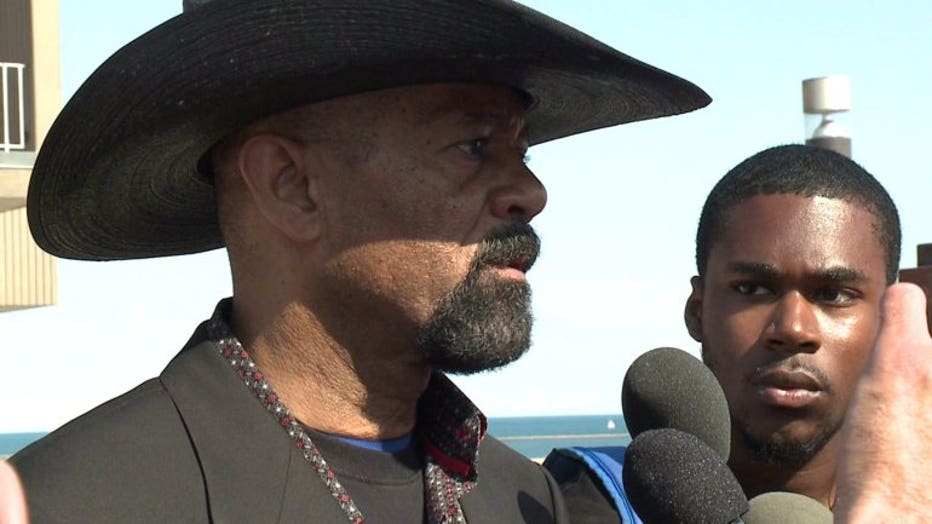 Clarke called the investigation a "political witch hunt" and a "waste of time."

Dan Black, a 24-year-old Milwaukee man, filed the complaint last week accusing Clarke of abusing his power. William Sulton, Black's attorney, confirmed that a county auditor has spoken with his client about the case.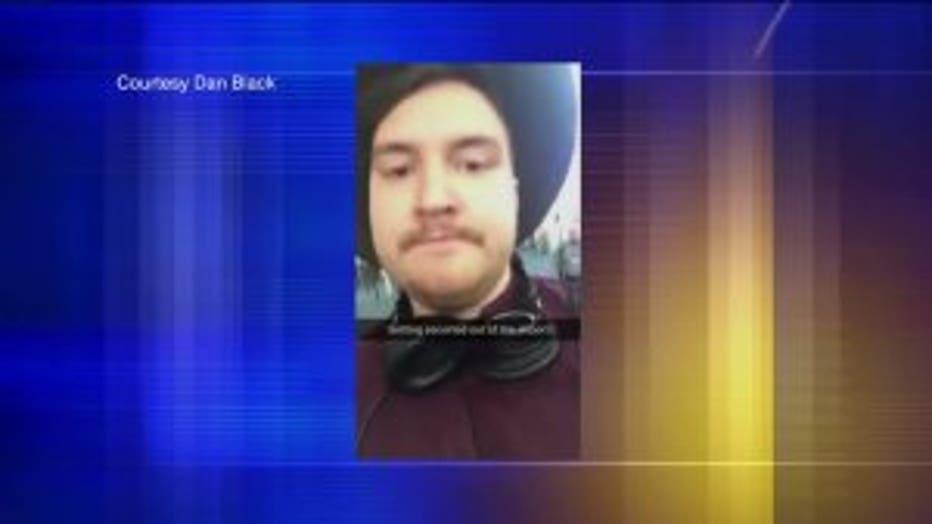 County Executive Chris Abele said he referred Black's complaint to the county Audit Services Division on Wednesday morning, January 25th.

"Somewhere along the line in Milwaukee, we've forgotten that we deserve better," Abele told reporters in his office Wednesday. "Well, we do deserve better. And I'm hoping that now is a time that we're all starting to realize that."

Black, a Milwaukee resident, said Clarke had six deputies and two K-9 units waiting at the gate at General Mitchell International Airport, and said the deputies questioned him for 15 minutes about his interaction with Clarke on the plane. Last week, Clarke responded to the complaint by saying the next time someone hassles him "they may get knocked out."




The sheriff responded to the county investigation by blaming Abele, calling him a "little man" who opposed President Donald Trump, whom Clarke supported in the 2016 election.

"The latest political stunt by County executive Abele is a waste of time," Clarke wrote on the Milwaukee County Sheriff's Office Facebook page. "He does not have the authority to investigate the Sheriff's Office, and the sheriff is making it very clear that personnel responsible to him will not be talked to by anybody from the county executive's office."

The Audit Services Division is within the county comptroller's office, not the county executive's office.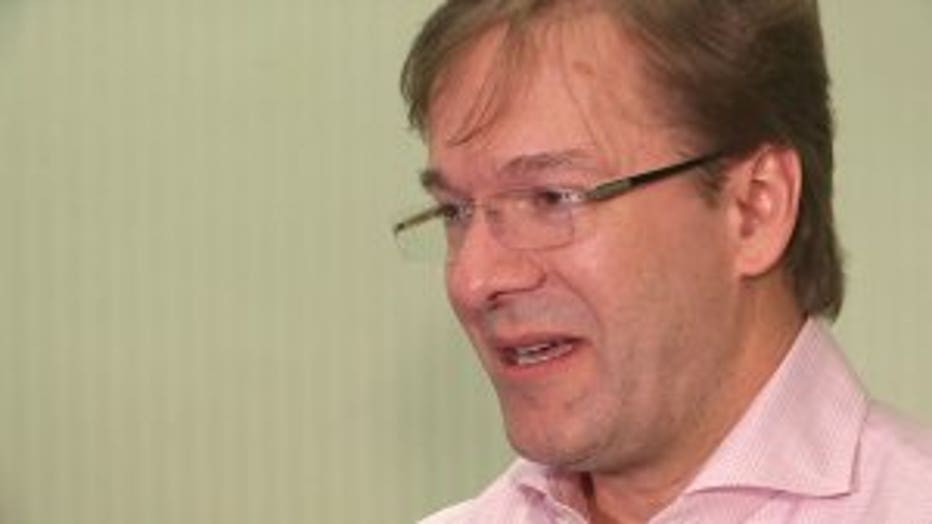 Milwaukee County Executive Chris Abele


Abele said the auditors only had the power to investigate the complaint, not to enforce action against Clarke. Instead, he called on voters to remove Clarke from office.

"No secret, I've supported people against him (in elections)," Abele said. "And not because it's a Republican or Democrat or personality thing, it's because I love this county and I know we can do better."

Gov. Scott Walker, who is allowed by Wisconsin law to remove Clarke from office, has said he would not do so unless Clarke breaks the law. Abele said he believes there's "an argument to be made for the governor to remove him."

Clarke, through a spokeswoman, refused FOX6's interview request.

"I wouldn't do an interview with you or anybody at FOX6 if my life depended on it. I find you people to be rude, unprofessional, and purveyors of fake news," Clarke wrote.

In the past week, Clarke called demonstrators at the Women's March on Washington on Saturday, January 21st "freaks" and said he threatened those who insulted him at the event. He claimed that there was a "total collapse of social order" at the march, although no one was arrested.




Last week, Clarke tweeted a racist word to describe CNN commentator Marc Lamont Hill. The post drew a response from liberal Milwaukee activist Robert Miranda, who called Clarke two racist terms in a Facebook post and said Clarke could get a job in President Donald Trump's administration but would still be a second-class citizen to white nationalists.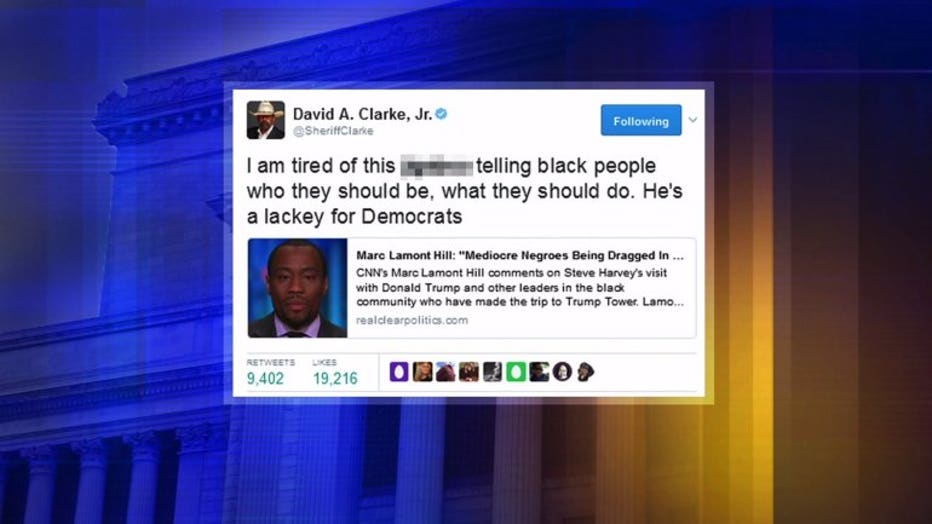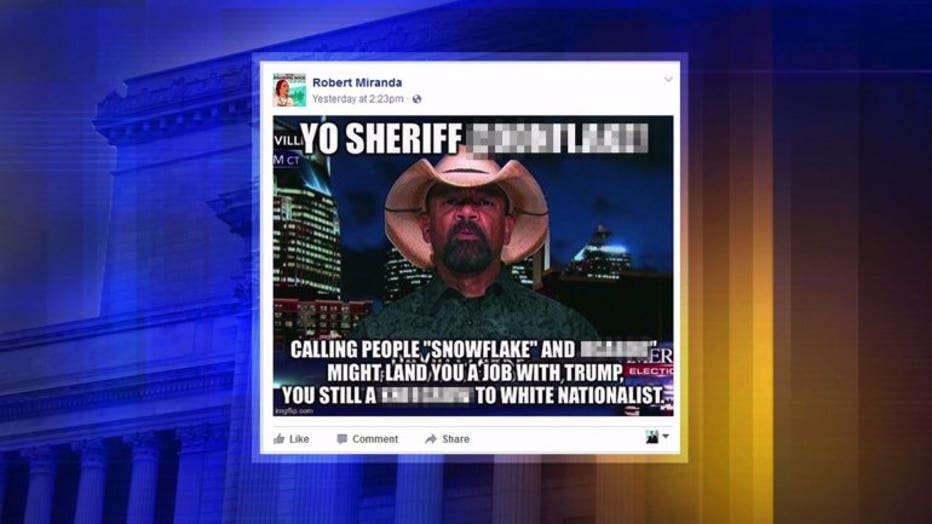 Facebook post by Robert Miranda


Mr. Trump has not publicly extended a position to Clarke.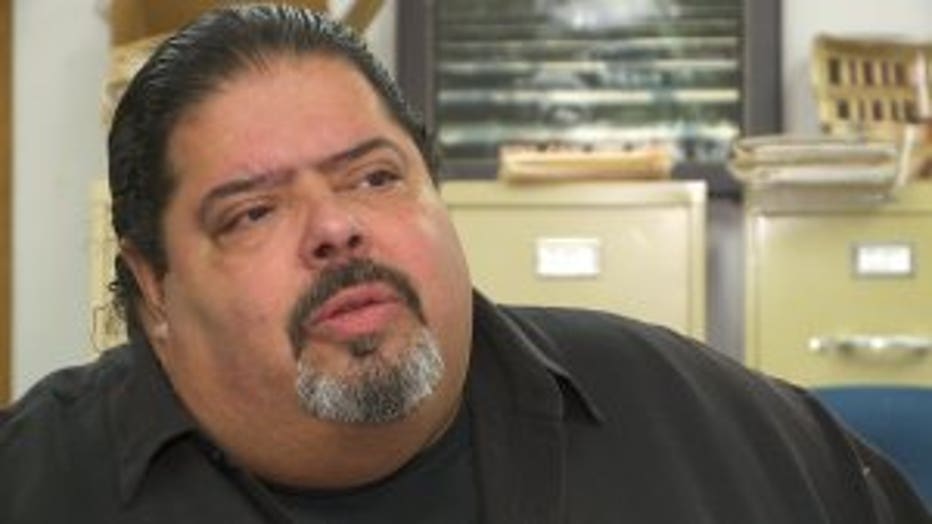 "I would agree with some in the community that it is not my place to be using those words. I apologize for that. But I used them because he deserved them," Miranda said during an interview at his office on Milwaukee's south side.

In a Facebook post, Clarke claimed that Miranda had tagged FOX6 in his post and said the station "stood silent." But Miranda said the sheriff is wrong.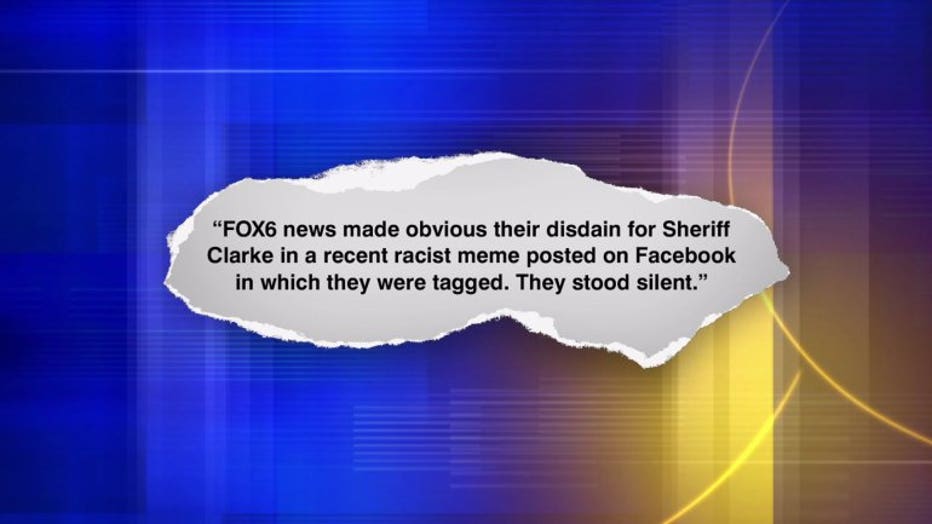 Post to Facebook by Milwaukee County Sheriff David Clarke


"I did not post anything on FOX6's web pages or send anything to FOX6 in regards to Sheriff Clarke," he said.