Milwaukee County deputy shot, leaves hospital
MILWAUKEE - A Milwaukee County sheriff's deputy, shot and wounded after a traffic stop, was released from the hospital on Thursday, Jan. 27.
The deputy, identified by the sheriff's office as 26-year-old Christian Almonte, said he is still in pain, but expressed several times how thankful he was for the support – both in and out of the hospital.
A little more than a day-and-a-half after Almonte was rushed to the hospital in an ambulance, shot multiple times in the torso and both arms, a crowed waited patiently for the deputy outside the hospital doors on Thursday.
SIGN UP TODAY: Get daily headlines, breaking news emails from FOX6 News
The crowd's signed welcomed Almonte home before a hero's welcome as he walked through the doors under his own power. He had wraps around both his hands as he was met with hugs from colleagues.
"I love it. It's amazing. It's good to see everyone. It feels good. It keeps me positive, keeps me motivated," said Almonte. "I just want to thank everyone again for coming out, and thank the staff at Froedtert."
The first hug came from Sheriff Earnell Lucas, who shared a unique yet unfortunate bond with Almonte. Lucas was shot in the line of duty as a Milwaukee police officer in 1982.
"We understand when we take that oath, we leave our families, we place that badge over our heart, that there's danger seen and unseen lurking out there," Lucas said.
FREE DOWNLOAD: Get breaking news alerts in the FOX6 News app for iOS or Android.
The sheriff said he talked with Almonte about this new-shared connection on Wednesday and recalled seeing the deputy with a smile on his face – even after what happened.
"Drawing on my experience, I shared with him that, 'You're all right. You're gonna be all right,'" said Lucas.
With the support he has received since the shooting, Almonte is sure he will be back to work in no time.
"I'm feeling all right, right now. I'm still in pain obviously, but the fact I'm able to walk out of here is a blessing," Almonte said.
There is no timetable for Almonte's return to duty. He said his first focus in rehab is getting movement back in his hands and arms, and seeing where the process goes from there.
Shooting, deceased suspect identified
 The suspect who shot Almonte on Wednesday morning was identified Thursday by the Milwaukee County Medical Examiner's Office as 19-year-old Johnathan Williamson.
Williamson died of a self-inflicted gunshot wound. Preliminary investigation Wednesday suggested that he was responsible for shooting the deputy.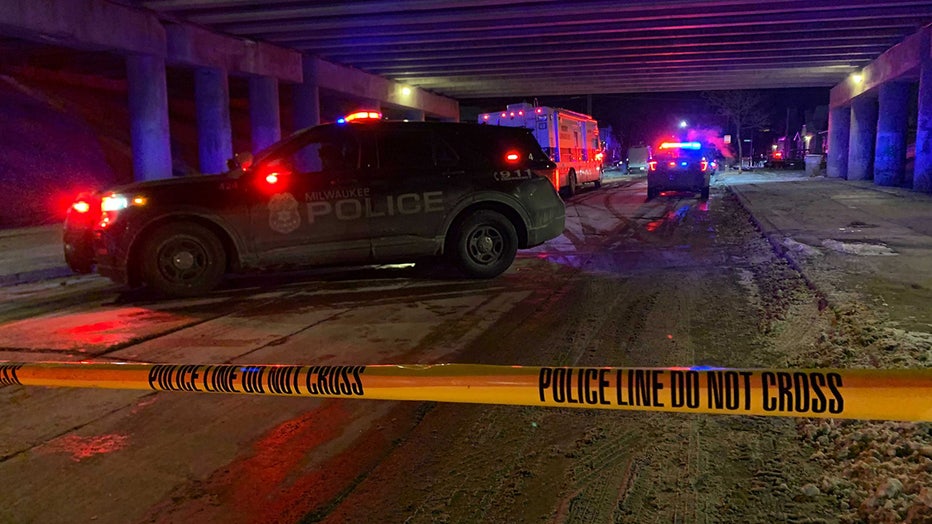 Milwaukee County sheriff's deputy shot, wounded near 64th and Adler, Milwaukee
The incidents unfolded after a traffic stop led to a foot pursuit near 68th and Adler on Wednesday. According to the sheriff's office, it began around 2 a.m. when a deputy tried to stop a driver for a vehicle registration violation.
At the scene, the deputy asked for assistance. When additional deputies arrived, officials said the driver fled on foot and was arrested near Interstate 94. Authorities then began looking for a passenger.
Shortly after 3 a.m., officials said a suspect climbed out of a garbage bin near 64th and Dixon, and a perimeter was established. As the suspect was approached by another deputy, he produced a firearm and fired at the deputy, striking him several times in both arms and his torso.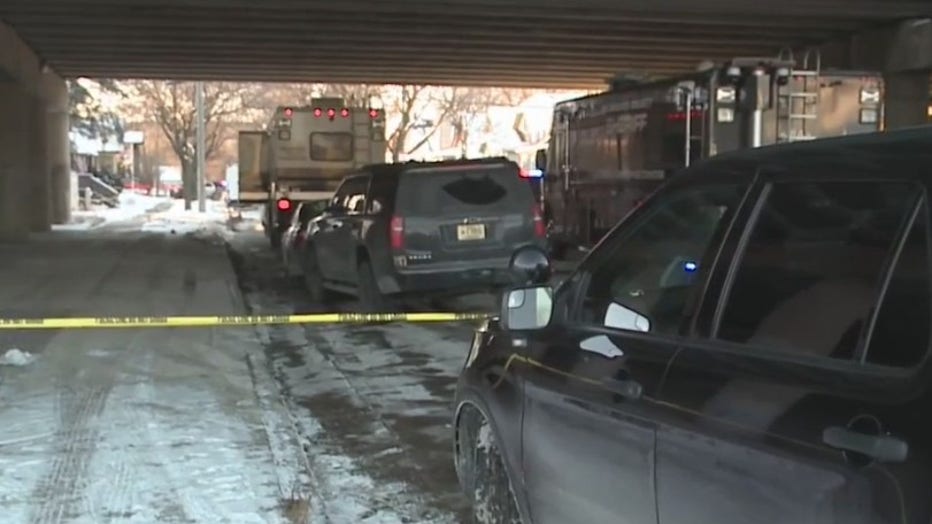 Milwaukee County sheriff's deputy shot, wounded near 64th and Adler, Milwaukee
Sheriff's deputies and officers from multiple surrounding agencies began searching for the shooter. A shelter in place alert was issued.
While searching the area, sheriff's deputies and officers encountered a man crouching behind a vehicle near 60th and Main. At that time, officials heard a single gunshot and found the man, since identified as Williamson, lying on the ground from a self-inflicted gunshot wound.  
Police did arrest a second person at the scene where this unfolded. They are working to determine if this individual is connected to the case.